The Israeli Andalusian Orchestra- Ashdod opens the 2015 – 2016 season with a concert that transcends the borders of language and nationality, with special guests Chekara Ensemble and Rabbi Haim Louk, bringing Morocco, Spain and Israel together onstage. "Between Seville and Tetuan" is a musical and cultural meeting between Andalus in Southern Spain and Tetuan in North Morocco, with performances taking place in Beer Sheva, Ashdod, Kiryat Motzkin, Jerusalem and Tel Aviv from November 15 – 24, 2015.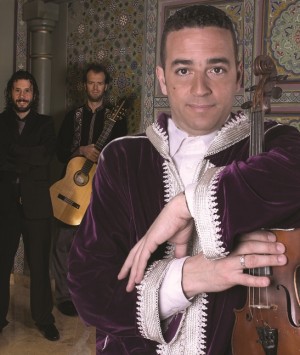 The Chekara Ensemble, led by Jalal Chekara, arrives in Israel for the first time to participate in this festive concert. The Ensemble partakes in an illustrious musical history, with a repertoire influenced by Abdessadeq Chekara and Enrique Morente. Chekara, also known in variant spellings as Abdel-Saddaq Cheqara (1931 – 1938), was a violinist, virtuoso oud player and singer of traditional Andalusian classical music and Moroccan folk music. It is thought that the Cha'abi, Andalusian folk songs, were songs composed by women such as Hajja Shili and Hajja Shahaba, but the women were not permitted to record or perform them if any men were present. Songs such as Bent Bladi are written from a woman's perspective.  Abdessadeq Chekara, it is said, learned these songs directly from these women.  Chekara also collaborated with musicians in other cultural traditions, such as British pianist Michael Nyman, on the album The Upside Down Violin (1992).

Enrique Morente (1942 – 2010) was an innovative cantaor (flamenco singer), who explored other cultural and musical traditions, infusing his music with influences of poetry, rock, and Arabic music. He performed music to the texts of poets such as Federico García Lorca, Antonio Machado, Nicolás Guillén, and recorded the album Homenaje Flamenco a Miguel Hernández, as a tribute to the poet who had died in one of Franco's jails. Morente recorded a rock-flamenco fusion album with a Granada rock band Lagartija Nick, which included covers of Leonard Cohen, and participated in the show Macama Jonda by José Heredia Maya, with the Tetuan Andalusian Orchestra and Abdessadeq Chekara.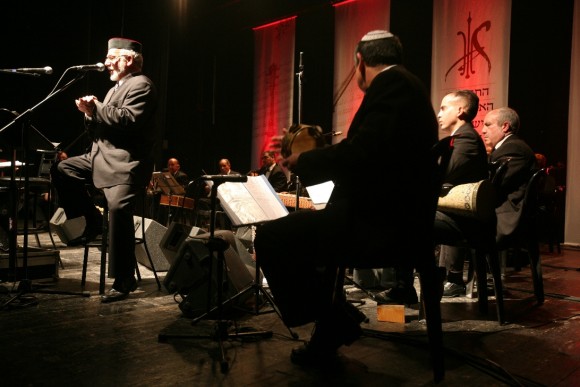 Rabbi Haim Louk is a respected and admired liturgical singer who has performed worldwide and recorded over 50 albums.  Louk encountered the music of Abdessaq Chekara as a child in Morocco, and the two performed together in a concert in Paris, in the presence of then Israeli Foreign Minister David Levy and the Moroccan Foreign Minister.
The concert will be conducted by Sivan Albo-Ben Hur, with Musical Consulting by Yoram Azulay. The Chekara Ensemble is led by Jalal Chekara (the nephew of Abdessaq Chekara), with Miguel Gonzalez – flamenco singer, Tino van der Sman – Spanish guitar, and Youssef Chair – Darbuka.
Performances:
November 15th – Beer Sheva Performing Arts Center, 08-6266400/1-800-693693
November 16th, 17th & 18th – Ashdod Performing Arts Center, 1-800-693693
November 19th – Henry Crown Auditorium, Jerusalem Theater, 03-6237000/1-800-693693
November 22nd – Heichal HaTeatron, Kiryat Motzkin, 04-8806000/1-800-693693
November 23rd & 24th – Recanati Hall, Tel Aviv Museum of Art, 1-800-693693
All performances begin at 20:30, ticket prices range from 90 – 120 NIS.