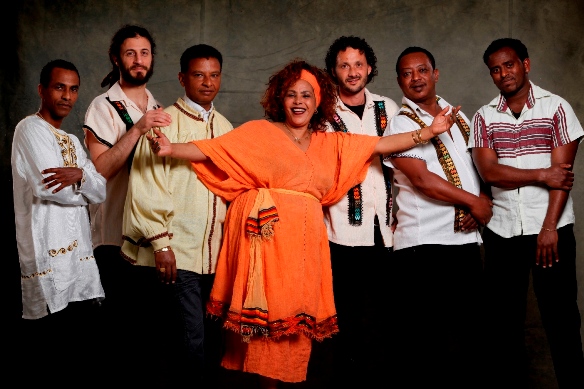 Celebrating the meeting of Ethiopian and Israeli culture in music, dance and theatre, the Hullegeb Israeli-Ethiopian Arts Festival will take place from December 16 – 21, 2015. Now in its 6th edition, under the artistic direction of Effie Benaya, the festival was initiated by the Confederation House to highlight the work of Israeli-Ethiopian artists, and provide a creative platform for the meeting of Ethiopian and Israeli culture. The festival reflects the depth and variety of Ethiopian culture – from traditional to contemporary, and its dialogue with the surrounding Israeli culture can be seen in the wide range of performances presented in the festival.
On the occasion of the festival's 6th edition, Festival Director Effie Benaya stated: "There is no doubt that during these stormy times, when sounds of pain are heard from the Ethiopian community, it is so much more important to come to know this community – the cultural richness it represents and the creativity of its many artists here in Israel. There is also great importance to the fact that the younger generation representing Ethiopian culture in Israel have been nurtured from their home roots, yet have also created a personal Israeli creative expression in which they convey their talents and critique of the surrounding culture in an intriguing and provocative manner, influencing the character of Israeli culture. The festival constitutes a bridge between modern Ethiopian and Israeli creative endeavor, in a way that enriches and connects them."
The festival program:*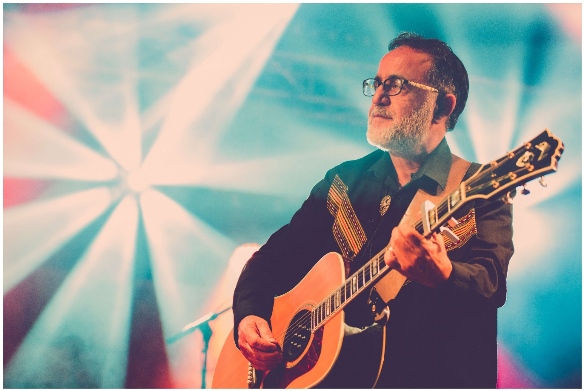 Opening performance: The Tezeta Israeli-Ethiopian Musical Ensemble hosts Ehud Banai
Wednesday, 16 December 2015, 21:00, Beit Shmuel
The Israeli-Ethiopian musical ensemble Tezeta under the direction of Abate Berihun, draws upon a core of traditional Ethiopian music with ancient and unique Ethiopian instruments. The ensemble will be hosting vocalist and composer Ehud Banai, whose iconic song "avoda shekhora" (from his first album with his band Haplitim in 1987) was dedicated to "our dark-skinned brothers who came from Ethiopia" and raised the question of whether the Patriarch Abraham might have been black. Alongside Berihun's works, influenced by traditional Ethiopian music, they will perform several of Banai's best-known songs.
Abate Berihun saxophone, vocals, musical management; Zenebe Begashaw drums; Tomer Mas bass; Tibi Golan flutes; Adugna Guadie vocals, masinko; Lior guwangul  (kirar), vocals; Hiwot Mekonnen vocals
Guest artist: Ehud Banai
Kuluma: Mother Tongue
Thursday, 17 December 2015, 21:00, The First Station, Jerusalem—Free
(first-come-first-serve basis in the framework of Hamshushalayim events)
The Kuluma Ensemble offers an amazing reflection of the Israeli cultural melting pot in all its beauty and depth. Its members come from a variety of different musical traditions and genres, combining elements from traditional Ethiopian folk songs, Cuban, Afrobeat and jazz. Their first album, "Mother Tongue" was released in 2005. The group has reunited for this one-time performance at the Hullegeb Festival to mark the album's tenth anniversary.
Abate Berihun vocals, saxophone; Sangit Segal vocals, percussion; David Alfandari saxophone, flute; Alon Yoffe vocals, drums; Shay Peretz electric guitar; Ido Gonen bass guitar; David Ada keyboard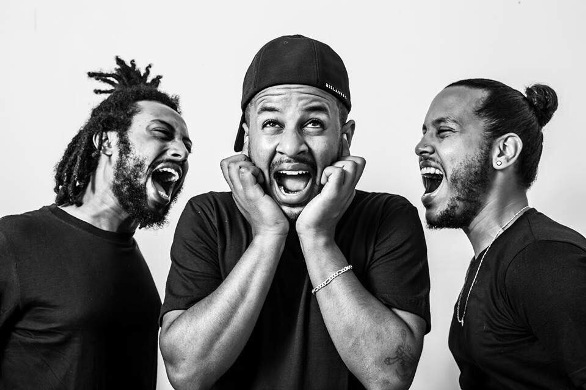 KGC: Hip-Hopie
Saturday 19 December, 22:00, Yellow Submarine
The KGC group (initials of: Kiryat Gat City) created a new musical genre, hip-hop consisting of old-school hip-hop beats from the 90s with touches of Amharic ethnic sounds. These are accompanied by powerful social texts that focus upon empowering members of the Ethiopian community. The performance will be opened by rap hip-hop artist A.G. (Avraham Getahon), who lives in Kiryat Gat and whose work deals mainly with the problems encountered by a young man arriving in the center from the periphery.
Alamo T. (Israel Alamo); Bazi B. (Moshe Tasma); Avesha G (Yakov Yardeni); AG (Avraham Getahon)
Beta Dance Company: You Are Me but I Am Not You
Sunday, 20 December 2015, 19:00, Leo Model Hall, Gerard Behar Center
The premier of a new work by the Beta Dance Troup (Beta means "house" in Amharic) examines concepts of foreignness and differences between races and cultures. This work asks how the "I" appears in the eyes of the other. Choreographer Dege Feder draws from the lexicon of movement in Ethiopian dance and Ethiopian cultural metaphors, but combines them with surprisingly fresh contemporary variations.
Dege Feder director and choreographer; Mazal Demuza, Yael Avinathan, Yael Halfon, Dege Feder and Ruthy Wasa dancers; Ish Gabai costume design
Zemene Melesse: Till Now
Sunday, 20 December, 21:00, Confederation House
Vocalist and keyboard player Zemene Melesse—one of the best known and most beloved Ethiopian artists in Israel and abroad—in a program presenting thirty years of his musical career till now. In the performance Melesse presents the songs that made him a much-sought vocalist in Israel and worldwide and tells of the musical influences on his work, including reggae and other sources.
Zemene Melesse vocals; Abate Berihun saxophone, vocals, musical management; Zenebe Begashaw drums; Tomer Mas bass guitar; Zelealam Fseha keyboard; Shai Peretz electric guitar; Syum Desse saxophone
Hullegeb Israeli-Ethiopian Theater Ensemble
Moshe Malka, artistic director, presents: The Mark of Cain: The Story of the Malessa Family
Monday, 21 December, 19:00, Confederation House
A family of Ethiopian origin attempts to survive from day to day despite a social stain on one of its members. The father decides to abandon them and return to Ethiopia while the mother and her three children find themselves on a slippery slope where their personal stories cross, leading to a tragic end. This is a play that combines realistic materials in a minimalistic and restrained style of physical theater.
Written and directed by Moshe Malka; Actors: Tehilla Yshayahu-Adghe, Emos Ayeno, Heli Amresh Sanka, Temessegen Senvetu; Costumes: Nava Shtar; Music: Abate Berihun; Lighting: Nehorai Levidar; Stage assistant: Nir Landa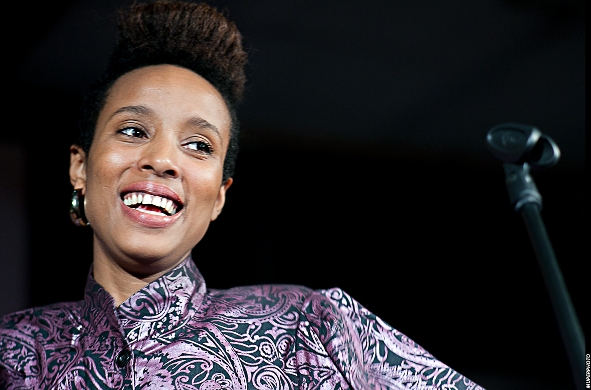 Michael Greilsammer hosts Ester Rada
Monday, 21 December 2015, 21:00, Begin Heritage Center
A performance by vocalist, composer, and violinist Michael Greilsammer, specially created for the Hullegeb Festival. Greilsammer has an international career and appears in important festivals around the world. He has drawn attention and praise thanks to his unique violin-playing technique, which resembles electric guitar playing. In the performance Greilsammer will host vocalist Ester Rada, who will perform some of her Ethiopian songs with him.
Michael Greilsammer violin and vocals; Shimrit Greilsammer acoustic guitar and vocals; Uriel Sverdin drums; Ohad Eilam bass and voices; Tamir Gross keyboard; Ester Rada vocals.
Ticket prices range from 70 NIS to 100 NIS, and may be ordered from Bimot, via their website www.bimot.co.il, or call *6226; and the Confederation House via their website www.confederationhouse.org, or call: 02-6245206 ext. 4.
*Please note that all program information is from the Confederation House, and like all future events, is subject to changes.
Information and updates on the Confederation House website and facebook page.
The Hullegeb Israeli-Ethiopian Arts Festival is sponsored by the Bracha Foundation, The Ministry of Culture and Sport Culture Department, The Jerusalem Municipality Arts and Culture Department and The Jerusalem Development Authority in the context of Hamshushalayim.