Come on, baby don't you wanna go? The place to go this summer is Tel Aviv! Sweet home Chicago, I love you but this summer Israel is going to be so hot (in every way): Living legend Buddy Guy is coming to Israel, and will be opening the third edition of the Tel Aviv Blues Festival!

Buddy Guy's energetic, frenetic, innovative guitar style is practically synonymous with blues guitar. He's influenced so many musicians that much of what we associate today with blues guitar began with Buddy Guy. Now we have the opportunity to experience this amazing musician here in Israel, and my fingers are literally dancing and shaking on the keyboard as I type! This is exciting!!! and there is so much more…

40 shows, 4 days of blues, 20 clubs – tickets will go on sale in mid-May (Tel Aviv Blues Festival website), & in the meantime, have fun checking out the full, terrific, schedule!
TEL AVIV BLUES FESTIVAL #3
Wednesday July 13th
Opening night with special guest: Buddy Guy at the Caesarea Amphitheater. Tickets range from 229NIS – 499NIS, and may be purchased online via this link.
Thursday July 14th
20:00 – Levontin7 – David Peretz and the band
20:00  – Bar Gyora – Gimzu Blues Band
20:00 – Hostel 51 – Boom Boom Boys – Ray Charles Tribute
20:30 – Bialik Cafe – Lazer Loyd (Solo) My first encounter with Lazer Lloyd was at the Woodstock Revival II concert , and his electric version of HaTikvah has burned itself into my memory. Read more about Lazer Lloyd here.
20:30 – Bascula – The Betty Bears  play music for dreamers and dancers, New Orleans Jazz that makes the room spin like vinyl, a black and white photograph come to life.
Read more about the Betty Bears here.

20:30 – Tsuzamen – Oded Weiss & The periferia
21:00 – Chelsea Hotel – The Heeby Gee Bees
21:00 – Amiram Pub – Itamar Beck – FREE
21:00 – The Zone – OSOG & Ronnie Peterson – Tribute to John Lee Hooker
21:30 – Container – Lost Highways – FREE
21:30 – Mikes Place Tayelet – Joy Harvest Blues Band – FREE
22:00 – Tsuzamen – Shmuel Zeltser
22:00 – Ozen Bar – Full Trunk
22:00 – Bar Gyora – Ronen Green – singer/songwriter with a folk feel & a contemporary groove, he brings a different voice to the Israeli music scene, songs of love and family as well as protest songs. Read more about Ronen Green's debut album Puzzle, here, and the song Road of War, here.

22:30 – Levontin7 – Young Lily – Rimon school students doing blues!
Friday July 15th
14:00 – House of Marley, Dizengof Center – Gal De Paz  – FREE! Strong, sexy, powerful singer-songwriter Gal de Paz really knows how to rock the blues! Enjoy photos of Gal de Paz by Victor MUPERPHOTO!

14:00 – The Zone – Eli & The Chocolate Factory – Billy Holiday tribute
14:00 – Mikes Place Tayelet – Electric Jam by the Israeli Blues Society – FREE
14:30 – Tmuna – Tamar Eisenman & the band + Special guest!!! An amazing guitarist who has been playing since the age of six, Eisenman writes songs that move in every way!! Writing songs in English and Hebrew, her latest album is appropriately titled Limbo, and she currently divides her time between NYC & Israel – so exciting that she'll be here!!! Read more about Tamar Eisenman and Limbo here.

14:00 – Ozen Bar – When I Get Home – The songs of Elizabeth Cotten will receive a wonderful tribute from terrific musicians: Uzi Ramirez & Friends – Ruth Dolores Wise, Maya Dunitz, Alon Lotringer, Gilad Abro.

17:00 – Par Derierre – Deborah Benasouli  & the band  – FREE
20:00 – Bar Gyora – The Blues Messengers
20:30 – Tsuzamen – Nir Mehlman
21:00 – Tmuna – Itay Pearl – upcoming new album
21:00 – Beit Hayotser – Avner Shtraus with Eli Magen & the big band
21:00 – Hakufsa – The Shualim (The Foxes)
21:30 – OzenBar – The Blues Rebels  & Dani Shushan. Listen to their music on bandcamp.
21:30 – Container – Gal De Paz & the band – FREE
21:30 – Levontin7 – Noa Barel-Golan + Yaron Ben-Ami + Guy Dagan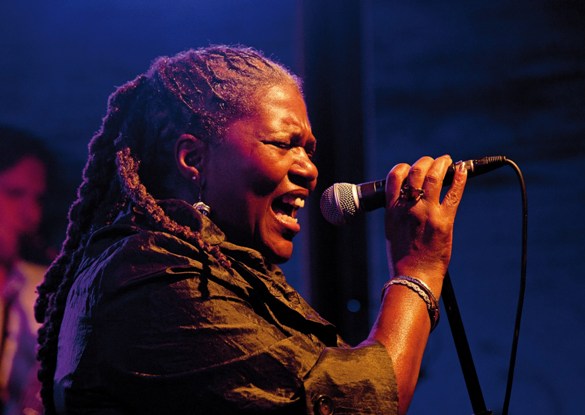 22:00 – International show!!! Sharon Lewis & Sobo! – FREE
22:00 – Bar Gyora – Ofer Amichai
22:00 – Tsuzamen – Roee Lavan
Saturday July 16th
15:00 – Mikes Place Tayelet – She Rock – FREE
17:00 – Hudna – The Ragtime Vampires with Dida Peled – FREE
20:00 –Bar Gyora – Utopia Blues Band
20:30 – Tsuzamen – 40 cents
20:30 – The Zone – Dani Dorchin 2nd Album release party! Full band show!  With The Ramirez Brothers and Gilad Abro. Enjoy Dani Dorchin's debut album One Man Band, here.
21:00 – Mikes Place Haarbaa – Eli Marcus and Libi Hart – FREE
21:00 – Zappa – Electric Guitar night. 5 guitarists, 1 stage. Ronnie Peterson, Maor Cohen, Peter Rot, Guy Mezig, Erez Netz.
21:30 – Container – Electric Blue – FREE
22:00 – Abraxas – Yossi Fine and Ben Eilon – Blues from the blues desert
22:00 – Bar Giyora – Shlomo Mizrachi and the roots – Special guest: Eran Tsur
22:00 – Mikes Place Tayelet – Janis Joplin Tribute – FREE
22:00 – Tsuzamen – Benjamin Kerst
22:30 – Rothshild 12 – Miki Shaviv & the band
22:30 – Levontin7 – Zeev Tene and Kosta Kaplan
Links: Tel Aviv Blues Festival website; facebook event page