Gulaza will be performing at the Inbal Theatre on Saturday, June 4, 2016, 21:00, with special guest Gili Yalo. Connecting Yemen and Africa, this ensemble of four musicians revives the traditional music and song of Yemenite women in contemporary arrangements. Ben Aylon, who plays the African N'goni, and has studied African music in Gambia and Senegal with the masters, and Igal Mizrahi, who comes from a Yemenite family and grew up in a neighborhood of immigrants from Yemen, worked together on the traditional women's songs remembered from Igal's childhood, along with those collected from women he interviewed. The ensemble: Ben Aylon – Djeli N'goni and Percussion, Igal Mizrahi – Vocals, Ian Aylon – Guitars, Liat Saba – Cello.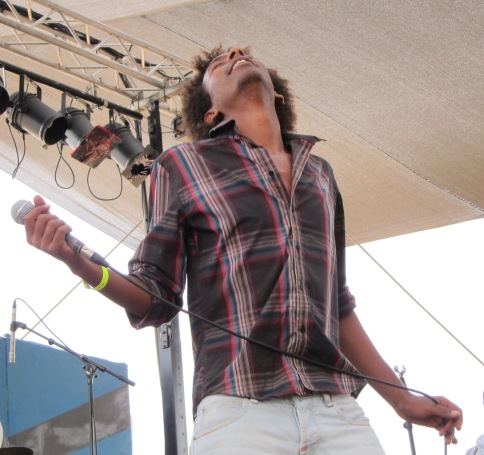 Guest Gili Yalo, the lead singer of Zvuloon Dub System, has recently launched a solo career, bringing his Ethiopian roots into soul, funk, and Reggae music, singing in English and Amharic.
Tickets are 70 NIS/60 NIS senior/student/soldier, and may be ordered online via this link. Inbal Dance Theatre, 6 Yehieli St. Tel Aviv
Links: Gulaza website, facebook event.