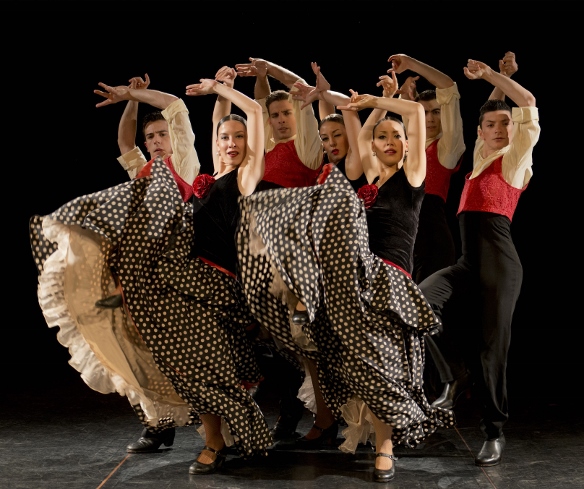 The Larreal Dance Company will perform in Israel for the first time, participating in the Karmiel Dance Festival with additional performances in Tel Aviv, Herzliya, Jerusalem and Haifa.
Estampas de Espana is an evening of images of Spain through music and dance, performed by the 17 dancers of the company. The Larreal company was created to provide the students of the Mariemma Dance Conservatory in Madrid the opportunity to hone their performance skills. In the years since its inception, the company has performed at dance festivals in Spain, as well as international festivals in France, Mexico, Italy, and Colombia. Their performances in Israel will also be marking the 30th anniversary of diplomatic relations between Spain and Israel.
On the program will be seven works by Spanish choreographers of note, set to music of different styles – from classical, to Spanish folk.
Performances:
July 19th – Tel Aviv Performing Arts Center at 20:30. Tickets are 149 – 279 NIS, and may be purchased via the Israeli Opera website.
July 20th – Karmiel Dance Festival at 15:30. Tickets are 139 NIS, and may be purchased via the festival website.
July 21st – Herzliya Performing Arts Center at 21:00. Tickets are 199 – 279 NIS, and may be purchased via the Center's website.
July 23rd – Jerusalem Theater at 21:00. Tickets are 249 – 279 NIS and may be purchased via the theater's website.
July 24th – Haifa Auditorium at 20:30. Information will be available on the Haifa Ethos website.