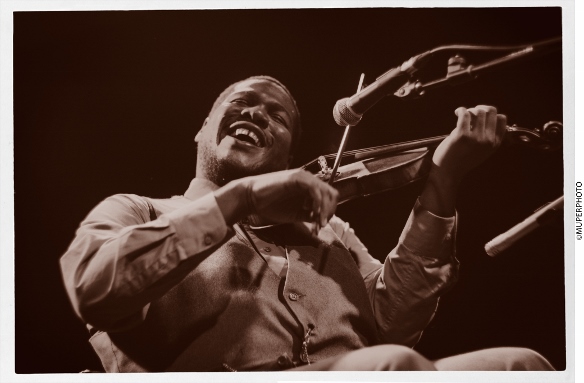 #1
Jerron 'Blind Boy' Paxton will be performing at Ashan Hazman Beer Sheva on November 21st, Zappa Tel Aviv, on November 24th, and Zappa Jerusalem on November 26th. Blind Boy Paxton is an amazing blues musician, hearing him is an incredible experience – one of the most talented, spontaneous, and generous performers I have ever heard! He's sharp, fast, and funny, and has a lively rapport with the audience! If you possibly can, I recommend going to all his shows. A multi-instrumentalist who hails from Mississippi, Paxton infuses his performance with a sense of deep connection to the past, and a contemporary edge. He plays banjo, guitar, piano, fiddle, harmonica, and Cajun accordion. This very young (born in 1989) Jewish African-American bluesman is influenced by the sounds of the 20s and 30s. Not to be missed! Seriously, if you love music, this is the show you must see!
Nov 21st Ashan Hazman Beer Sheva: Tickets are 60 NIS in advance, and may be purchased via this link. Doors open at 20:00, show at 22:00.
Nov 24th Zappa TLV: Tickets are 155 NIS in advance, and may be purchased via this link. Doors open at 20:15, show at 22:00.
Nov 26th Zappa Jerusalem: Tickets are 145 NIS in advance, and may be purchased via this link. Doors open at 20:15, show at 22:00.
Here's the link to the facebook event for Tel Aviv and Jerusalem.  and this is the link for Beer Sheva.

#2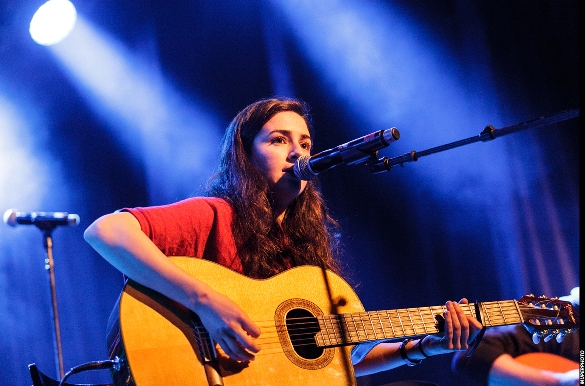 Luna Abu Nassar – with original songs in Arabic and Hebrew, an edgy alt-folk vibe, and crystalline voice is closing the three-year tour of her debut album at Tmuna (8 Soncino Tel Aviv) on November 1st. Tickets may be ordered from Tmuna, call: 03-5611211. Here's the link to the facebook event. Luna Abu Nassar bandcamp.

#3
Indie City will be LIVE in Jerusalem from November 2 – 3, 2016. Now in its 6th edition, the Indie City video series creates a dialogue between music and place, recording bands in different Jerusalem settings. Now, for 2 nights, the bands will perform live onstage – FREE! Participating bands are: A-WA (hosting Karolina at the festival), Jane Bordeaux, Luna Abu Nassar, Noga Erez, Quarter to Africa (with The Great Machine in the video) hosting bass player Avishai Cohen at the festival, L.B.T., Castle in Time Orchestra, Ouzo Bazooka, Crunch 22, Armon, Les Acrobats, OSOG, Bint el Funk, Dirty Fly, and more…. Details here.

#4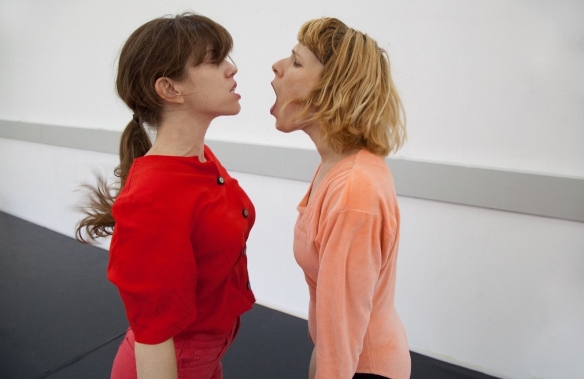 Curtain Up – contemporary dance showcase for independent choreographers. See the latest in Israeli dance! Co-Artistic Directors are Itzik Giuli and Hillel Kogan, choreographers selected to show their work: Sahar Damoni, Shira Eviatar, Tami Leibovits, Asaf Aharonson, Michal Samama, Stav Marin and Merav Dagan (co-creators), Andrea Costanzo Martini, Adi Boutrous, and Nadar Rosano. Performances will take place in Tel Aviv, Jerusalem, Dimona and the Dance Village in Kibbutz Gaaton of the Kibbutz Contemporary Dance Company. More info here.
#5
The Piano Festival places the piano center stage through the festival's unique productions and collaborations. Performances from November 9 – 12, 2016, at the Tel Aviv Museum of Art and the neighboring Cameri Theatre with over 280 musicians, singers, and performers. In addition to concerts, there will be nightly open-air performances in the plaza, open to the public, admission free. Recommendations, ticket info & more, here.

#6
Docaviv Galil, documentary film festival will open in Maalot Tarshiha on November 9th with the very cool doc Babylon Dreamers, about a group of young immigrants following their dream to win an international breakdance competition. It's a moving doc, certain to strike a chord with dreamers everywhere, and thought-provoking insight into the cultural and practical challenges of immigrants in Israel. After the screening, there will be a breakdance performance by The Unstopabullz – the film's stars! Docaviv Galil puts an emphasis on connecting with the community and will run through November 12th with five days of films, workshops and symposiums in several venues. Ticket prices for films & workshops are just 20 NIS, with a 1 + 1 discount for residents. The full program (in Hebrew) on this link, for further information, call: 04- 9573050.

#7
Tune-In Tel Aviv  – four nights of music with over 80 bands in great Tel Aviv venues, November 9 – 12! Connecting musicians & international industry members, there will also be a 2-day conference. Full details on the Tune in Tel Aviv web page. So many musicians! Sun Tailor, Garden City Movement, Djamchid Sisters, Dani Dorchin, Zohara, Water Knives, Last of Songs, The Paz Band, The Betty Bears, Uzi Ramirez & more… link to facebook event page.

#8
International Music Showcase Festival Israel 2016 is a marathon of Israeli jazz, world music, rock and indie bands, 8 days of music with performances taking place on two weekends! November 16 – 20 will focus on jazz and world music, with: Ramzailech, Victoria Hanna, Yossi Fine & Ben Aylon, Quartetoukan Ensemble, Gili Yalo, Quarter to Africa, Shye Ben Tzur and more… from November 23 – 27, it's going to be all about rock, indie, pop and electronica with: Lucille Crew, OSOG, TREE, Bint el Funk, Bucharest, Shtuby, Totemo, The Aprons, Ester Rada, and more… Full program, tickets & artist info in English & Hebrew on the website, in Hebrew on the facebook event page.

#9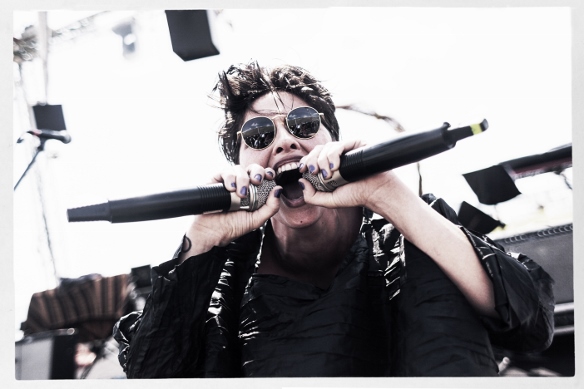 Celebrating a musical meeting of cultures and that wonderful instrument, the Oud, The Jerusalem International Oud Festival will take place from November 17 – 26, 2016. Opening night features compositions inspired by The Book of Psalms by Daniel Zamir, Shem Tov Levi, Shlomi Shaban, and Shlomo Gronich! Exciting performances to look for – Oud virtuoso Prof. Taiseer Elias in a tribute to Um Kalthoum, Kamila Teregulov, and Neta Elkayam in a tribute to Moroccan singer Zohara Al Fassia. The full program and more information here.
#10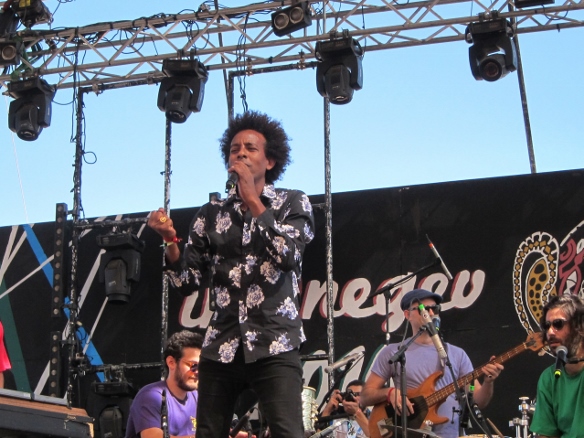 Celebrate Sig'd! Traditionally celebrated seven weeks after Yom Kippur, on the 29th of Heshvan, Sig'd represents the yearning of the Ethiopian Jews (Beta Israel) for Jerusalem. In Ethiopia, the community commemorated Sig'd as a day of fasting, culminating in a procession led by the Kessim (Spiritual leaders) to chosen place on a hilltop to lead the community in prayer, remembering Moses' ascent to Mount Sinai. There they would ask forgiveness for their sins and receive the blessing of the Kessim that they may realize their dream of reaching Jerusalem. Here in Israel it is a time of celebration, and a wonderful opportunity to enjoy the diversity and abundance of Ethiopian-Israeli creativity.
Sigdiada will celebrate Ethiopian culture in Israel with three days of music, dance, and theatre at Habima National Theatre on November 10, 11, & 12. Some events – stand-up comedy and music concerts – are ticketed, and in the foyer there will be arts & crafts booths, Ethiopian food, and activities open to the public free of charge. Here's the link to the facebook event.
Beit Avi Chai will celebrate Sig'd on Tuesday, November 29th, with a variety of events. A multi-generational discussion will take place at 18:30, admission is free. Traditional songs and prayers will be sung by Kessim at 19:30, admission is free. The party will begin at 21:00 with Tamar Radah, Shiran Avraham and AvevA hosting Gili Yalo – this should be a great concert! Tickets for the concert are 60 NIS/30 NIS students. Admission to free events requires advance registration, call: 02- 6215900.