In InDNegev you can hear the heartbeat of the Israeli music scene in all its different voices: Arabic, English, Amharic, Russian, Persian, Hebrew, and instrumental; rock, rap, psychedelia, electronica, punk, folk, and jazz; loud, lyric, tender and tough. InDNegev is bliss, an immersive experience of music, a three-day temporary community in the desert. I love InDNegev because music is the language of my soul, because I love to hear music outdoors, because it feels good to let go and live the moment, because it reminds me that I write with my body.  Founded by  Asaf Ben David, Asaf Kazado, and Matan Neufeld, InDNegev celebrated its 10th anniversary with an amazing festival from October 27 – 29, 2016, in Mitzpeh Gvulot, and I'm glad I was there to feel it all happening. Very glad that Muperphoto was there to capture it all with his camera!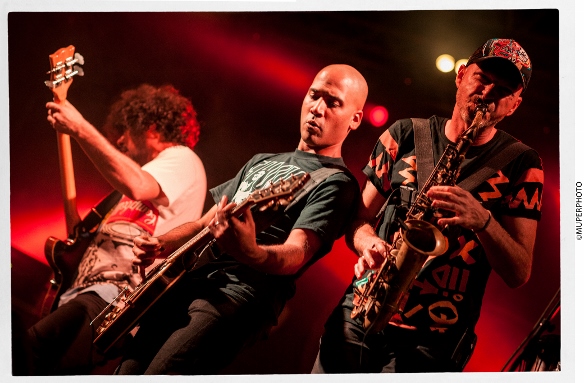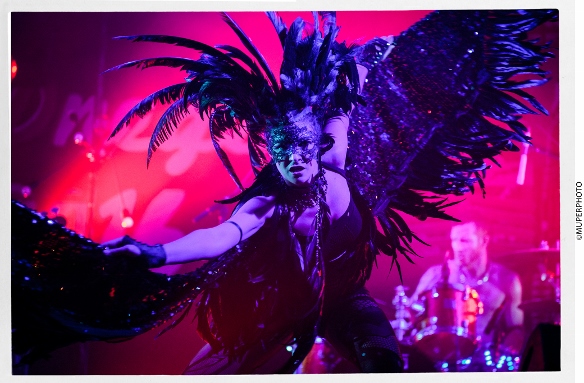 InDNegev is staying up until after 3am, dancing to Shtuby, and waking up early the next day to feel the sun's first rays warm my skin as I stand under the cool (literally), outdoor shower. Then dancing like crazy to Zvuloom Dub System and Gili Yalo, and hours later, still dancing like crazy to System Ali.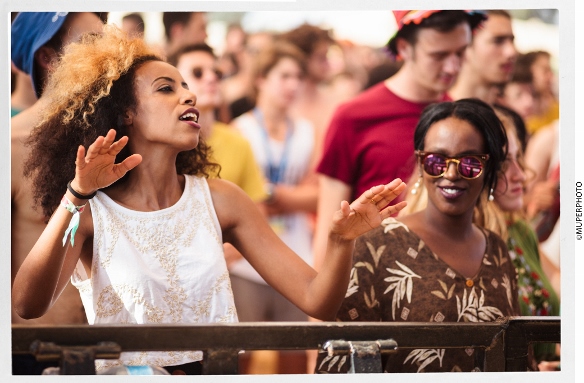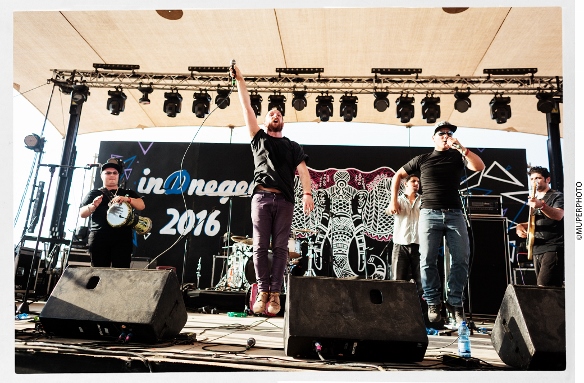 InDNegev is a place of peace and acceptance. The diversity of the music is echoed in the diversity of the people who come to the festival. You can be yourself, or anyone else, at least for the moment. The atmosphere is peaceful and friendly, people of all ages and preferences, all with the shared credo: live and let live. Bliss.
And then there's the music…
There are concerts in parallel on several stages – a feast of sound and sensation. It's a densely packed schedule, it's impossible to hear it all, but one is constantly surrounded by music. The festival is huge – I think there were about 8,000 people this year, but the grounds are so spacious and well organized that it never felt crowded. Each stage is constructed facing a different direction, so that the concerts don't interfere with one another. The many voices of KZRadio, broadcasting live from the hill between the Monkey and Elephant stages, are an integral part of the festival soundtrack; an audio Virgil.
My InDNegev plan was to wander, and it worked beautifully (musicians: if I didn't make it to your show, I was probably lost in the desert, asleep in the sand, or lost inside my mind. hope to make it next time). Setting up my tent in Thursday evening's light rain, then sitting back with a cold beer, watching the people: carrying their packs, refugees from routine, they built their temporary homes on the sand. Inside the venue, white balloons floating above, and a rainbow fluorescent sign shone against the night: InDNegev.
The sweet harmonies of Yaldey Hasade drew me in, just in time to hear the end of their set. David Peretz sings the hard-traveled road, with a blues-rock sound, and poignant lyrics spiked with a wry humor. Poetic imagery on the edge of a blade, cutting straight to the heart – Tal Fogel. Then dancing in the streets of Marrakesh with Riff Cohen, and gliding into the liquid mercury, the smooth shine of Garden City Movement. Onward to the distant corners of the festival grounds, I met up with Playground – intriguing improvisation in music and dance that sends my mind to strange places.
And that was just the first evening…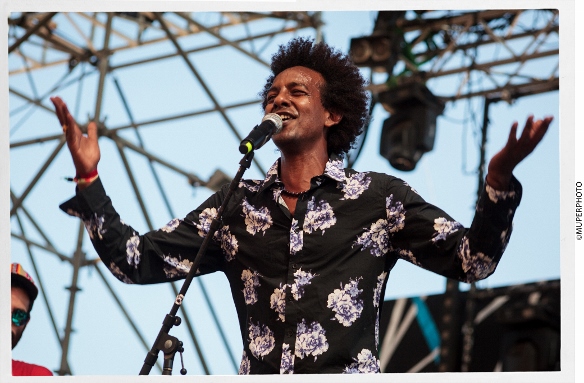 Friday was a day for discovery. Tigris is an ensemble of diverse musicians: Ilan Smilan (Zvuloon Dub System) – Guitar, Amir Sadot – Bass, Roei Hermon – Keys, Ben Aylon (Black Guru, Gulaza) – African Drums, Oded Aloni – Cajon & Percussion. African-infused sound with a contemporary texture and a surge of energy. The band hosted Gili Yalo on vocals – the performance was an explosion of joy.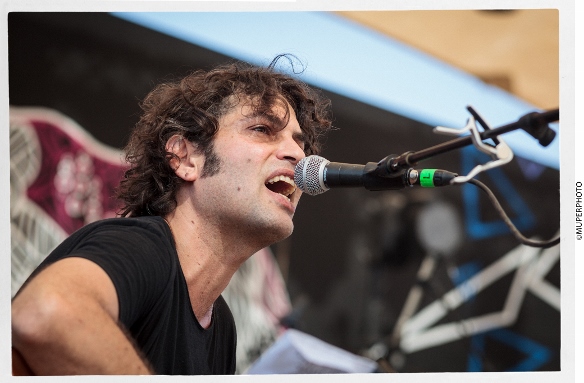 Gedy Ronen (The Back Yard) is someone to follow, the singer-songwriter has an exuberant, upbeat presence and songs you can dance to, or sigh to, with thinking-person's lyrics. I like that kind of thing. A lot.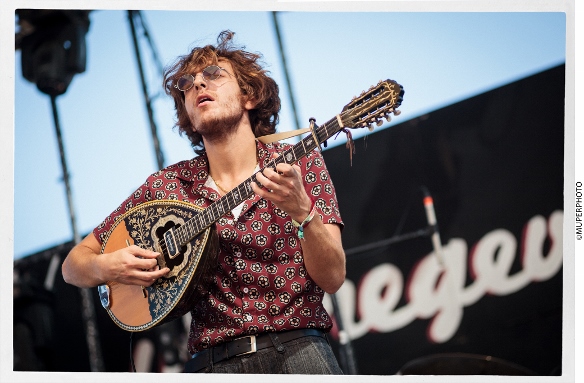 Another performer who made me stand up and take notice is Tomer Yeshayahu (ISAIAH founder & soloist). Matter-of-fact raw honesty with a trace of cynicism, Middle Eastern sensibilities and groove.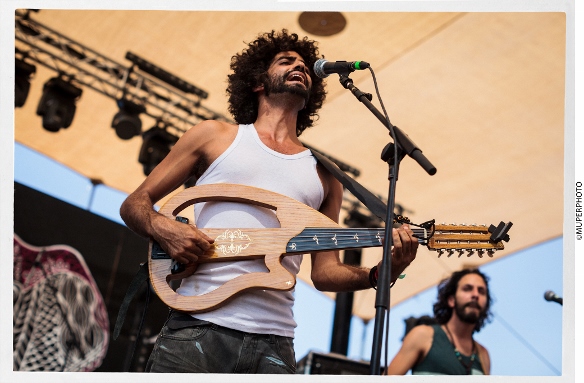 Time to dance with Quarter to Africa – singing: "Connect, connect… you feel the vibe/You will connect like a one-day tribe." Yes!
Splendor in the desert came in the form of Firqat Al Noor, a full orchestra dedicated to Classical Arabic music.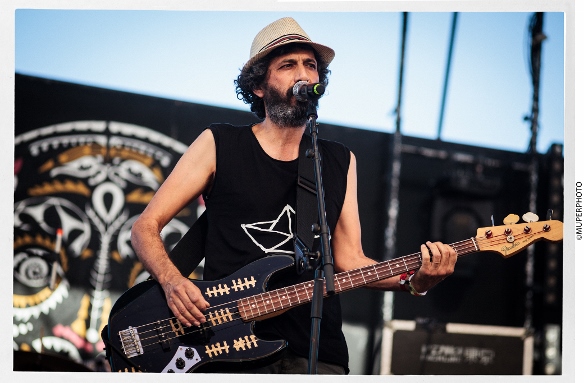 Shalom Gad's songs have a strong sense of place, guitar & drum based rock, and at times, almost an anthem-like feel, as when Noga Shalev joined in on Love and War – "wars will pass, love is forever."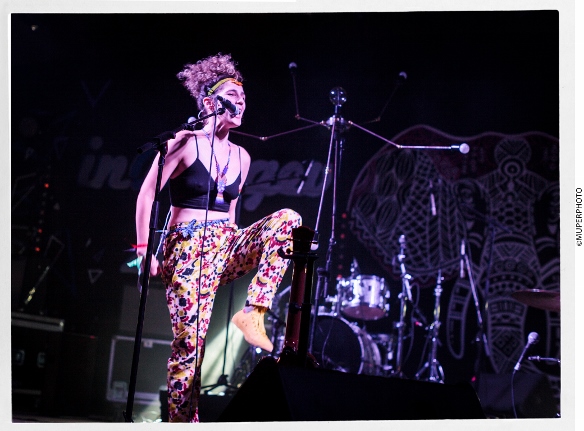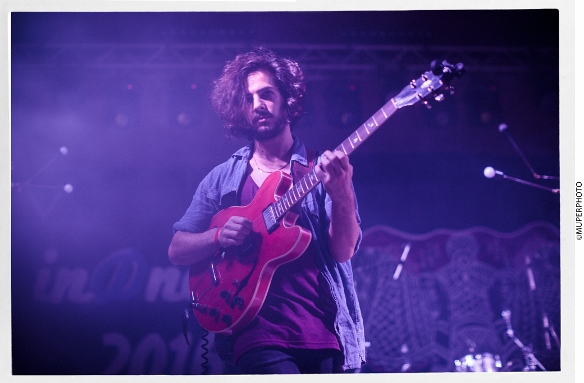 KIM is the radiant new project of Mika Sadeh and Orel Tamuz. Dreamy swirls of fantasy, Mika Sadeh's enchanting vocals and tantalizing moves. Fun!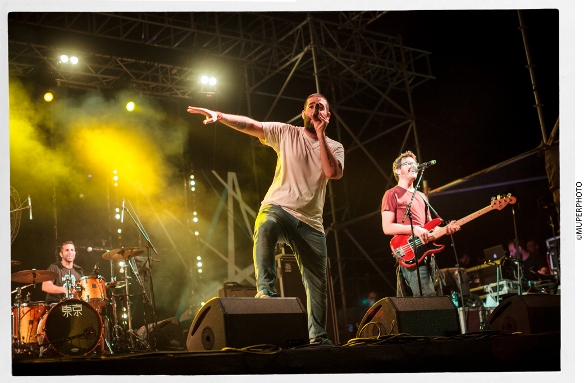 Nechi Nech simply swept me off my feet, along with the multitude surrounding me, who knew all the words to the songs. Everyone sang, everyone danced – all lit from within, burning bright.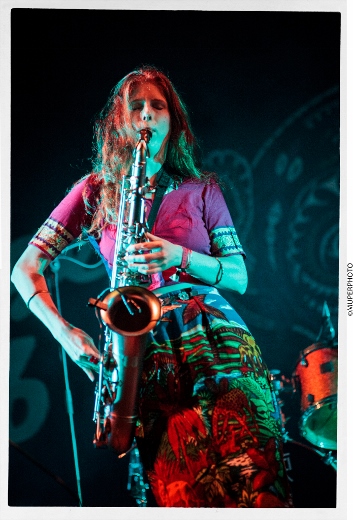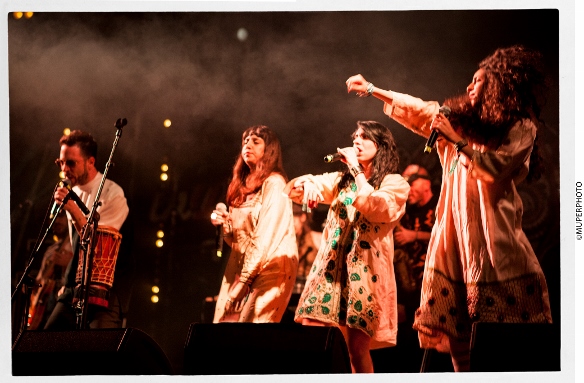 Friday night was one high after another, from Buttering Trio's playful textured complexity, to the outstanding launch of super-music-producer Tamir Muskat's Ape label with Marina Maximilian Blumin, Gilad Kahana, A-WA, with Balkan Beat Box out in full force to amp up the excitement. The delirious madness of Malox mixed with Echo & Tito (ETMX) is one powerful potion. And then came Shtuby – the friendly red fiend with endless energy, a band that generates an endless dancing groove, with the graceful flute of Marta McCave.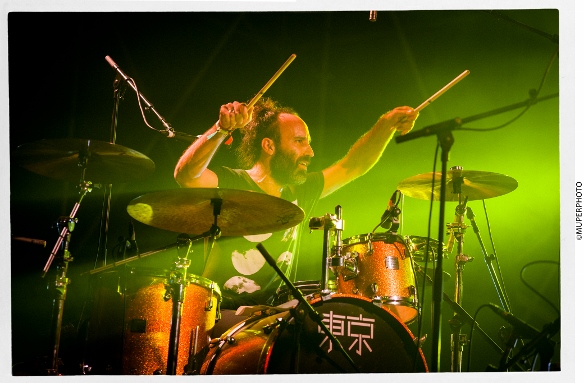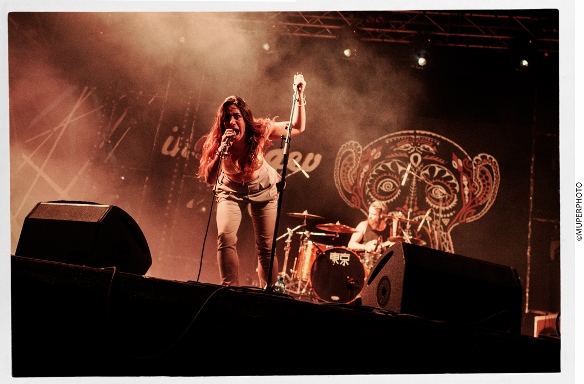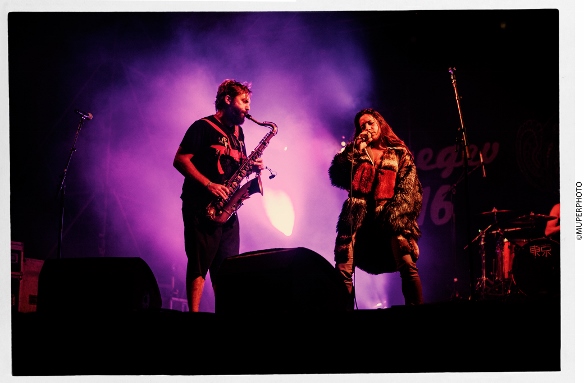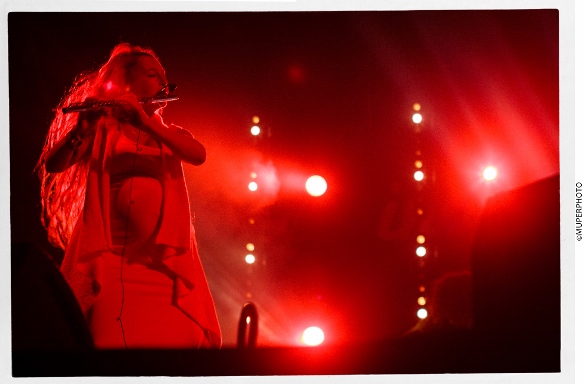 The Afro-Reggae sound of Zvuloon Dub System is the kind of band that makes me want to wake up in the morning and dance! Just like InDNegev, they are celebrating their 10th anniversary!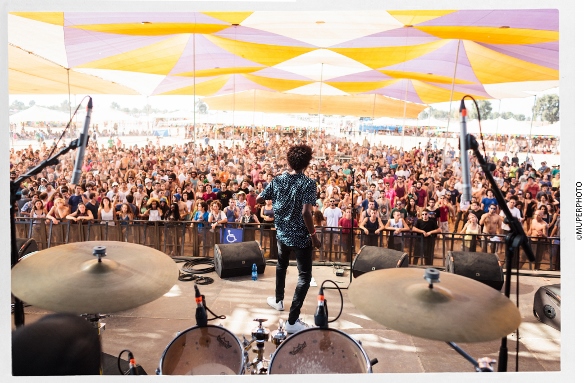 The Paz Band is 'walking in the right direction'! Led by singer-songwriter Gal de Paz, who is joined by Motti Leibel – guitar, Yuval Brusilovsky – keyboards, Raz Blitzblau – bass, and Or Kahlon – drums. Paz has a tremendous voice, with a fire that powers her songs, and energy to burn.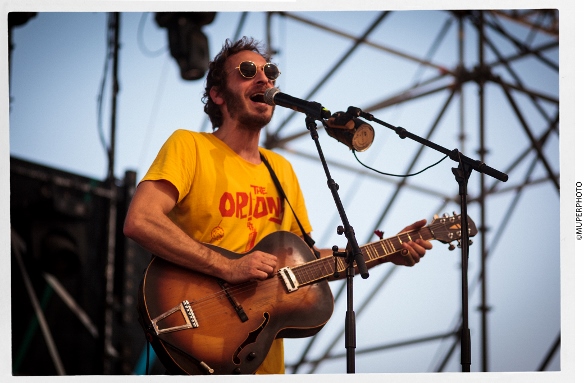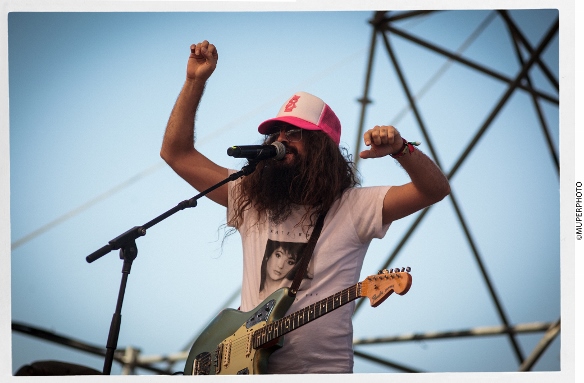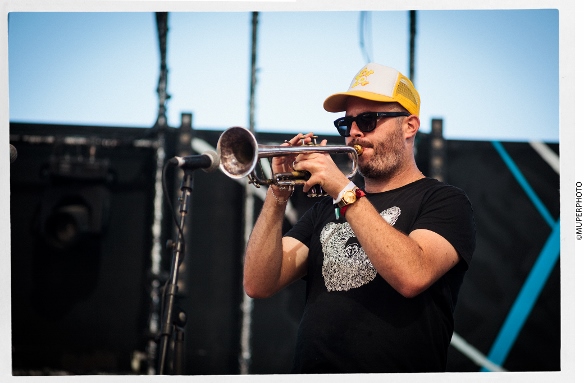 Dani Dorchin and The Ramirez Brothers (Uzi, Sefi & Kitkit) – each alone is an amazing musician, together onstage they rock my world. The extravagant instrumentals of the Brothers work so well with Dorchin's storytelling blues. The way the trumpet floats over the guitar and drums… the way Uzi Ramirez never plays a song the same way twice.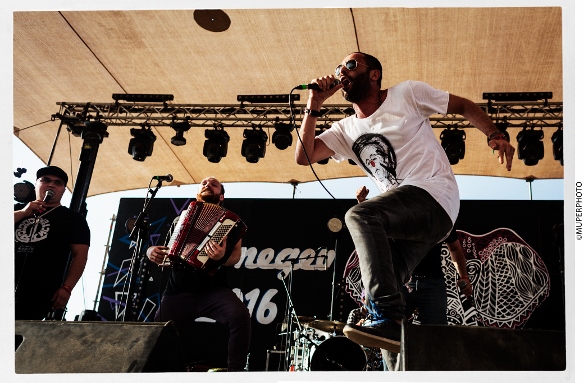 System Ali is a terrific hip hop band, creative energy exploding in four languages: Arabic, English, Hebrew and Russian. They stand out from other bands as each of their strong individual personalities is expressed in the music, all with mesmerizing intensity, and a beat that makes you move. Their music is moving in every way, with urgency, poetry, and compelling social critique. All this and guest Tamer Nafar (DAM) too… the crowd went wild. Nafar performed Ehreg George (Burn it George https://youtu.be/bnLgyhhZTZQ) with the audience singing along on the chorus. As Neta Weiner said: "The revolution will come, the revolution will come from love." System Ali is 'Building the House Anew."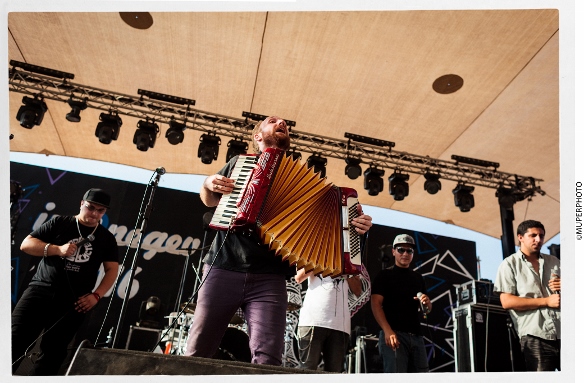 Late afternoon, the festival is almost over, and only the main stage, the Monkey stage is still going strong. The practical minded have already gone home, their hearts already chained to maintaining routine. The dreamers, the drifters, the lovers, the lazy, the people who don't mind packing up their tents in the twilight and driving in the dark, we all filled the vast expanse and danced to the uplifting melodies, rhythms and spiritual poetry of Shye Ben Tzur and his band. Believers, non-believers, and all-out cynics, we sang along as we danced on the sand. "Modeh, modeh ani," Shye Ben Tzur sang – I give thanks. I give thanks. I give thanks. I give thanks.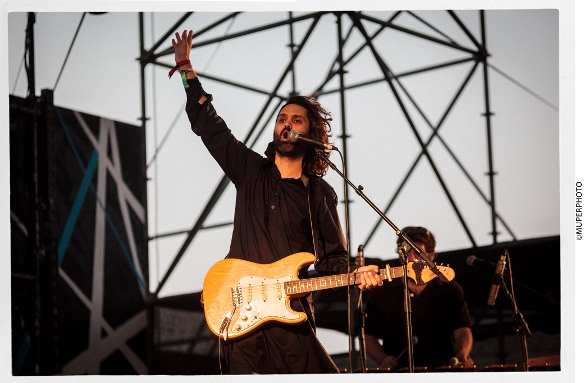 All photographs are property of MUPERPHOTO, and may not be used without written permission from Victor List.
Links to Performers
ETMX Echo & Tito & MALOX