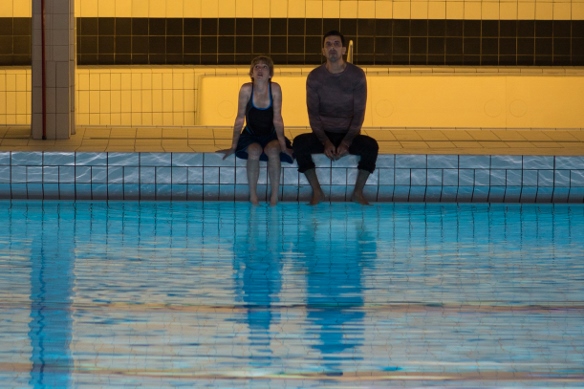 You can open minds and hearts with either tears or laughter – given the choice, I prefer laughter. The OH LÀ LÀ festival of French comedies presents a wonderful variety of comedies, 17 features in all, as well as screenings of short films. The festival, now in its second edition, will take place from November 14 – 29, 2016. Screenings will take place at the cinematheques in Tel Aviv, Jerusalem, Haifa, Sderot, Holon, Herzliya, Rosh Pina, Savyon Culture Center, Zohar Hall in Tivon, and Globus Max Ashdod. There will also be special screenings at YesPlanet in Ramat Gan, Jerusalem, Haifa, Rishon LeZion and Beer Sheva, as well as Cinema City Glilot and Park Cinema Raanana. All feature films will be shown with subtitles in English and Hebrew.
A tribute to filmmaker Sólveig Anspach, who died of cancer in August 2015, is one of the highlights of this year's festival. Her last three films will be shown at the festival – L'Effet Aquatique (2016), Lulu femme nue (2013), and Queen of Montreuil (2012). Actor Samir Guesmi, who stars in her final film, will be a guest of the festival.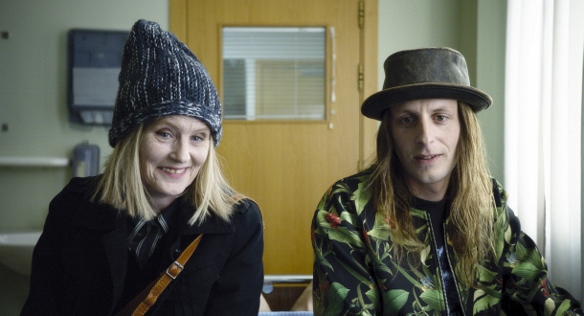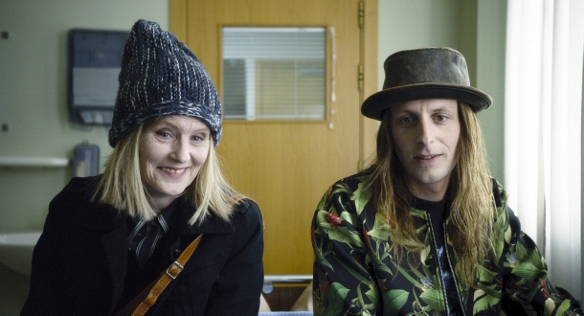 L'Effet Aquatique is a quietly magnificent film, that takes the genre of romantic comedy and reinvents it, imbuing it with the power to stir the emotions. Romantic comedy has, for the most part, evolved into a highly predictable genre, with a revolving set of available tropes. For some fans, this predictability is part of the appeal – movies that can be pleasantly half-watched, and soon forgotten. Anspach's films break the mold, with creativity, intelligence, and a flair for the bizarre.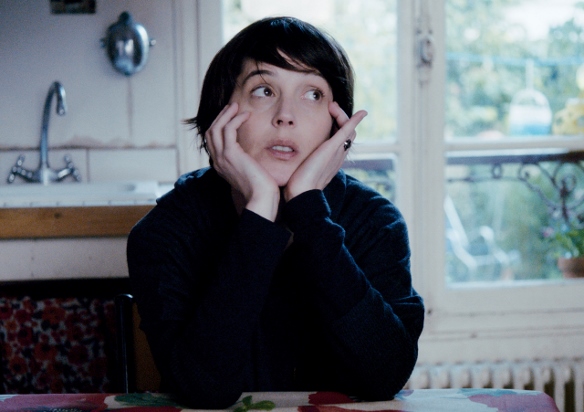 L'effet Aquatique is the third film in a trilogy with characters that recur, yet the narratives are entirely independent and may be enjoyed separately, or even out of order.  Agathe (Florence Loiret-Calle) returns to her home in Montreuil bearing an urn with her husband's ashes, and Queen of Montreuil follows Agathe as she tries to figure out how to live now. At the airport, she meets Anna (Didda Jónsdóttir, who portrayed this character in Back Soon, the first film of the trilogy), a hippie poet on her way back from Jamaica with her son Úlfur. Extreme circumstances, like the death of her dashing Doctors-Without-Borders style hero husband, often lead to extreme behavior, and Agathe invites the destitute Anna and son to stay with her. Hilarity ensues. Nothing is predictable about the plot or characters, and it is a strange and wonderful trip getting to know them.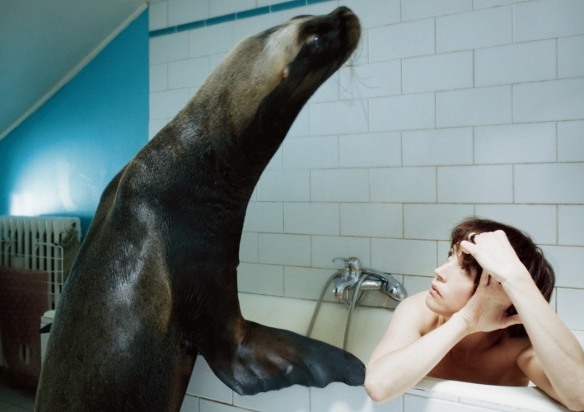 Samir Guesmi, who portrays a crane operator in this film, takes on a more prominent role in L'Effet Aquatique, falling in love and going to heroic lengths to win the heart of Agathe, who is working as a swimming coach at the community pool. One thing leads to another and… no, this film goes in an entirely different direction from what you might expect, all the way to an international conference in Iceland, politics and innovative approaches to peacemaking.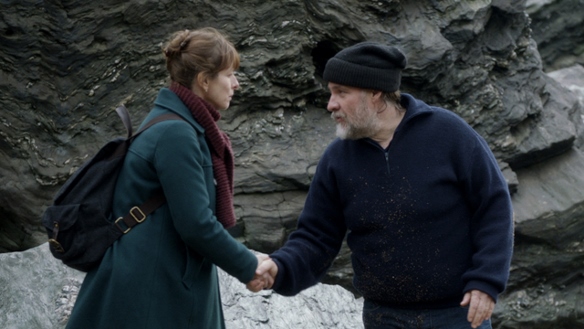 The third film, Lulu femme nue (Lulu in the Nude), features Karin Viard as a housewife and mother who strays in a very odd way. Lulu is lost in her life, and when first seen – in a humiliating job interview, seems to have utterly lost herself. Viard makes Lulu's journey utterly convincing in its hapless wandering, and the gradual coming into her own. Born in Iceland to an American Jewish father and an Icelandic mother, Anspach lived and worked in France, studying philosophy and psychology, and graduating from the respected film school La Fémis in 1989. Directing documentaries in the first decade after graduating, her first feature film Haut les cœurs! Was nominated for a César Award in 1999, and its star, Karin Viard won a César for her performance in this film.
The festival's opening film will be Retour Chez Ma Mère, directed by Éric Lavaine, who will be a guest of the festival. The film's theme is a nightmare shared by many in this precarious economy: 40-year-old Stéphanie (Alexandra Lamy) loses her job and has to move back home to live with her mother. The festival's closing film is Un homme à la hauteur by Laurent Tirard, who will be a guest of the festival, making this his third visit to Israel. Jean Dujardin (The Artist) and Virginie Efira (The Sense of Wonder) star in this romantic comedy about a couple who meet cute, and then need to figure out if they can overcome the difference between them.
Links to Venues:
Tel Aviv Cinematheque www.cinema.co.il
Jerusalem Cinematheque www.jer-cin.org.il
Haifa Cinematheque www.haifacin.co.il
Sderot Cinematheque www.sderot-cin.org.il
Holon Cinematheque www.cinemaholon.org.il
Herzliya Cinematheque www.hcinema.org
Rosh Pina Cinematheque www.roshpinacine.com
Zohar Theater Kiryat Tivon www.matnastiv.co.il
Savyon Culture Center www.savyon.net