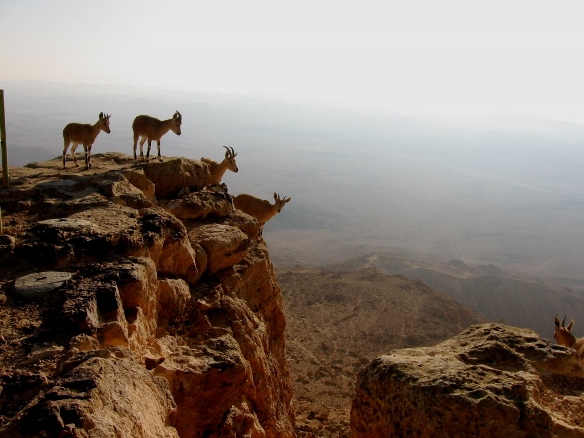 Intimidbar, a festival of music, dance, theatre & arts, will take place from December 22 – 27, 2016 in Mitzpe Ramon. An encounter between nature, people and art, the festival will feature a terrific lineup of well-known musicians – Daniela Spector, Uzi Ramirez, Gedy Ronen, Alon Eder, Yaron Ben-Ami and more – as well as an opportunity for audiences to become better acquainted with local musicians: Gad Tidhar, Andrei Gorsakov and his band, Ziv Ravitz, Sharon Maor, Keso Borisba and more.
The center of the festival will be in the Spice Route Quarter, home of the Mitzpe Ramon Jazz Club, with events taking place throughout the town and beyond: artist's studios, the library, community center, and the Ramon Crater. Many of the festival events will be free, the others, including performances and workshops, will be offered at very low cost, with ticket prices ranging from 20 – 40 NIS, children just 10 NIS. The full program with information on accommodations and more, will be available on the Intimidbar website (the site is already mostly up, with some updates coming next week).
Taking place during the Hannukah holiday, events will include a special candle-lighting ceremony at the Camel Lookout (Har Gamal) on the Ramon Crater, a premiere performance by the children's orchestra, and a special lecture on Hannukah by blues musician Yaron Ben-Ami, with new arrangements to favorite Hannukah songs.
More events at the festival: dance performance by Nevo Romano, Shani Granot & Ariel Cohen; workshops on sandpainting, yoga, making natural perfumes & more; screening of films from the Docaviv Festival; poetry readings and music masterclasses.
Links: Intimidbar website  Intimidbar on facebook Intimidbar 2016 facebook event