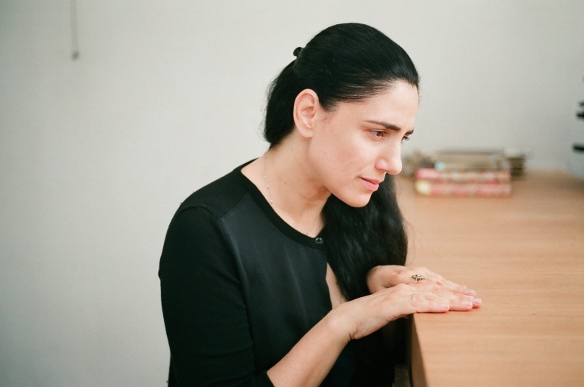 The culture of the Maghreb countries of North Africa – Algeria, Tunisia, Morocco, Egypt and Libya – will be the focus of the "A Story. A Nation. Festival" at Beit Avi Chai from March 27 – 30, 2017. Festival events will include music performances, film screenings, cooking workshops, and literary encounters that reflect the influence of Maghreb culture.
Festival Highlights:
"Freicha is a Beautiful Name" – a performance by Ecoute, the Jerusalem based band, hosting the poet Sami Shalom Shetrit. Contemporary music with Maghreb influences, the band will perform songs from their album Songs of the Katamonim. Monday, March 27th

Haluvim – The Libyans – will host Berry Sakharof and actor Guy Zo-Aretz. The Libyans, led by musician Yaniv Raba, bring the musical traditions of Libyan Jews and Piyut – Jewish liturgical music – to the stage, in new arrangements. Their music reflects influences of Arab, African, Turkish, and Western music traditions. The program will include selections from their debut album Wandering, as well as new songs from their upcoming album. Tuesday, March 28th

A tribute to the filmmaker and actor Ronit Elkabetz, marking the first anniversary of her passing. A screening of the film Shiva will be followed by a discussion with director Shlomi Elkabetz and actor Yael Abecassis on the life and work of Ronit Elkabetz, moderated by film critic Yair Raveh. Wednesday, March 29th
Haim Uliel and Sfatayim (Lips) will host Matti Caspi in an event celebrating the Mimouna. Featuring favorite songs from Sfatayim – the Sderot based rock band that merged Israeli Moroccan music traditions with Western influences – as well as from the joint repertoire of Caspi and the band, and songs of Matti Caspi in new arrangements. Thursday, March 30th

The full program and ticket information is available on the Beit Avi Chai website www.bac.org.il, or call: 02-6215300.