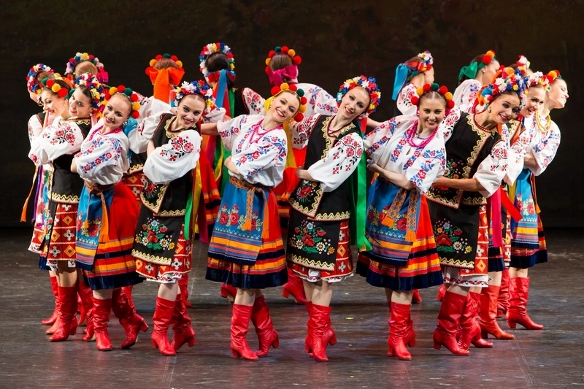 Transforming the vivid colors and vibrant energy of folk dances into a graceful, theatrical, concert art form, the world-renown Igor Moiseyev Ballet will celebrate its 80th anniversary with five performances in Israel, beginning on May 5, 2017. 80 dancers will take the stage in a diverse program that features Russian, Ukranian, Greek, and Argentinian dances, as well as a work dedicated to the beauty and spirit of Jewish music and dance. The second part of the evening will take a dramatic turn with Night on Bald Mountain, a one-act ballet set to Mussorgsky's memorable music.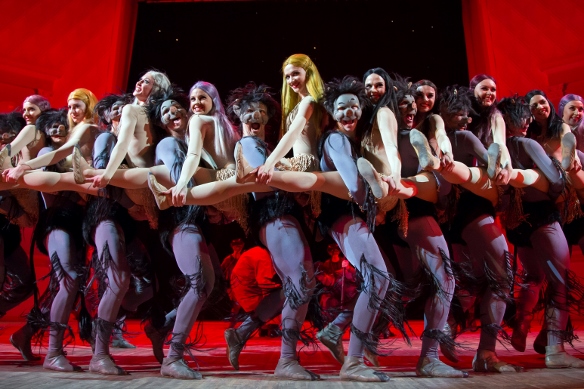 Born in the Ukraine in 1906, Moiseyev lived with his family in Paris until the age of 8, acquiring proficiency in French, then returned to live in Russia, reaping the benefits of the best of both cultures. Entering the Bolshoi Ballet School in 1921, graduating their School of Choreography, he became a member of the Bolshoi from 1929 – 1934, rising to the title of principal dancer. Among his best-known roles were: Raoul in "Theolinde," Joseph in "Joseph the Beautiful," and the Phoenix in "The Red Poppy." Developing his interest in choreography, with a focus on character, drama, and experimentation, he created works for the Bolshoi such as The Footballer (1930) and Salammbo, in which he performed the leading role. The Moiseyev Ballet was founded in 1937, with a commitment to classical ballet training as the foundation for expressive, theatrical, dance, conveying the art and essence of folk forms in concert dance. Igor Moiseyev died on November 2, 2007, at the age of 101. In an interview with National Public Radio in 1999, Moiseyev called described his dances as "a spiritual portrait of a nation."
The first part of the evening's program will include: "Summer" a Russian dance, Kalmyk dance, "Sirtaki" a Greek Suite, "Gaucho" dance of Argentinian cowboys, "Family Joy" a Jewish Suite. The second half of the evening's program will be Night on Bald Mountain, a one-act ballet.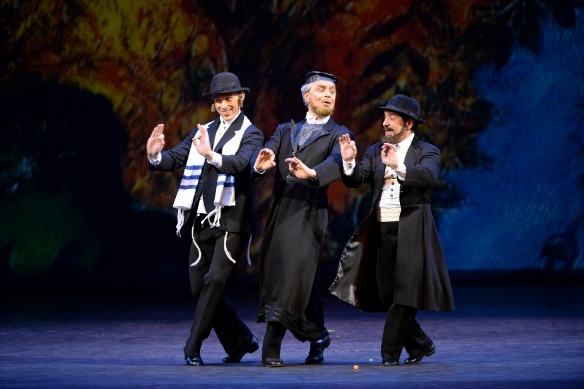 In addition to creating and performing dances inspired by folk traditions, Igor Moiseyev also founded the Moiseyev Dance Academy in 1943. The school is dedicated to teaching and preserving folk traditions, training dancers in classical ballet as well as character dance. Students of the Academy have toured Italy, Brazil, Japan, China, and Portugal, as well as other countries. The school selects gifted students aged 13 – 14, who have completed their 7th year of school.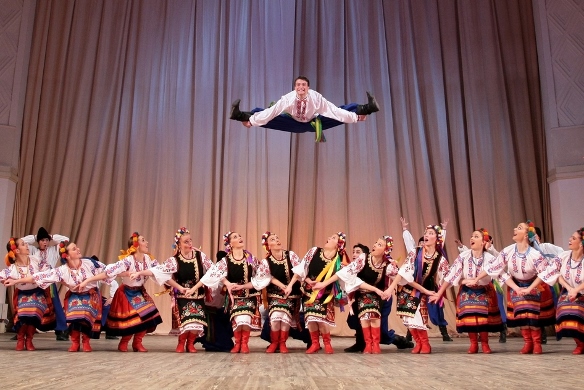 The Moiseyev Ballet's Artistic Director is Elena Shcherbakova, who has been the company's director since 1994. Shcherbakova studied at the Bolshoi School of Choreography, joining the Moiseyev Ballet in 1969, becoming an acclaimed soloist. A recipient of several dance awards, including Ballet Magazine's "Soul of the Dance" prize, she has been a teacher at the Moiseyev Dance Academy since 1992, training young dancers and preserving folk traditions as well as the legacy of Igor Moiseyev.
Performances will take place:
Charles Bronfman Auditorium (Heichal HaTarbut), Tel Aviv: Friday, May 5th at 21:00; Saturday, May 6th at 16:30 and 20:00. Ticket prices are 204 – 384 NIS, and may be ordered online www.leaan.co.il, or call *8780.
International Convention Center, Haifa: Monday, May 8th at 20:30. Ticket prices are 235 – 365 NIS, and may be ordered online Barak-tickets.co.il, or call: 04-8377777.
International Convention Center, Jerusalem: Tuesday, May 9th at 20:30. Ticket prices are 204 – 384 NIS, and may be ordered online www.bimot.co.il, or call *6226.