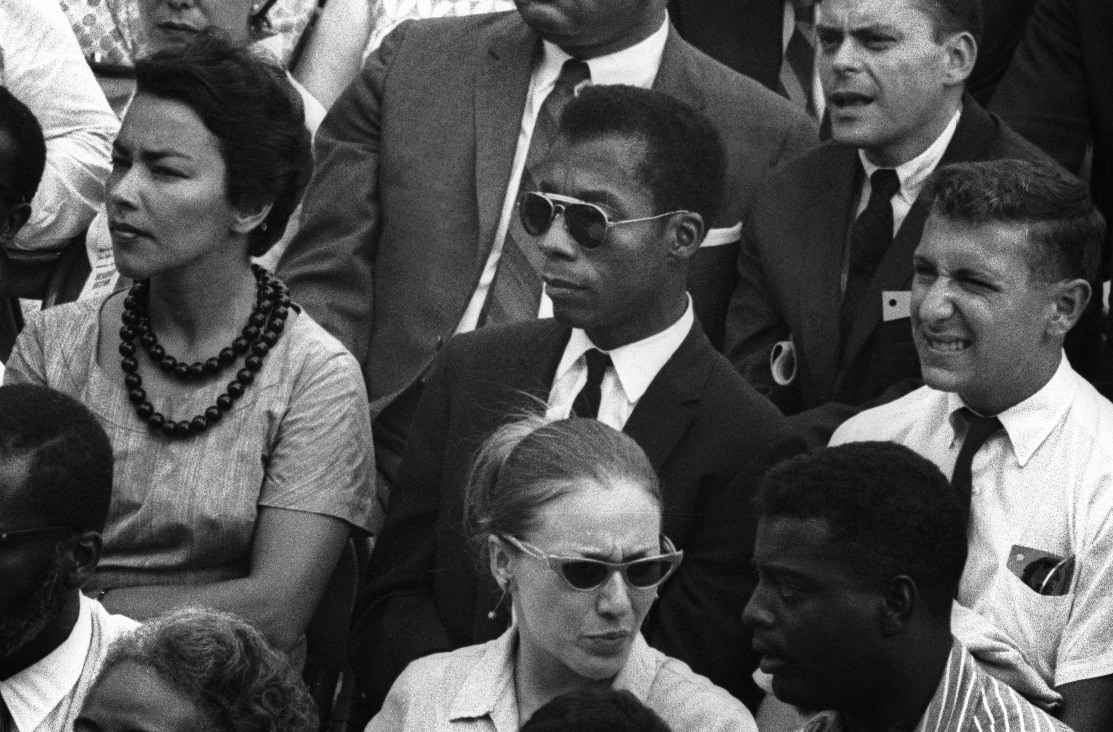 "Why aren't the Negroes more optimistic?" – as talk show host Dick Cavett continued to articulate his question, the cameras caught a smile flickering across his guest's face.  The guest was novelist and essayist James Baldwin, the year was 1968. From the perspective of time, the naivete and complacency necessary to frame such a question is glaringly obvious. In retrospect, that smile is ever so restrained. As one of the opening scenes in Raoul Peck's documentary I Am Not Your Negro, Baldwin's eloquent and urgent response resonates profoundly, painfully relevant today, almost 50 years later. How prophetic his remarks as he turned the question on his host, saying: "The real question is, what's going to happen to this country?"
Peck's documentary draws on Baldwin's unfinished manuscript Remember This House, a memoir of his friendship with civil rights leaders Medgar Evers, Malcolm X, and Martin Luther King Jr.; a reflection on identity, racial politics and the civil rights movement. Yet he was not to complete this project, at the time of his death in 1987, he had written just 30 pages. Baldwin's words, from this manuscript, published works and video footage of television appearances and public lectures, are the essence of the documentary, and it is powerful. Baldwin's prose is magnificent, expressing complex thoughts and circumstances with unyielding honesty, clarity, and precision. Augmenting Baldwin's recollections and analysis are news footage, photographs, images from popular culture of the time, as well as an excellent soundtrack. In particular, the scenes from movies, a passion and pastime of Baldwin's from early childhood, underscore the complex ways identity is formed through the interaction with cultural images. The destructive impact of growing up as an oppressed minority, realizing that in the "Cowboys and Indians" movies he enjoyed as a child, "it comes as a great shock that the Indians were you."
As a young black man and homosexual in a culture where both attributes placed him in constant threat of violence, Baldwin left the United States for Paris in 1948 at age 24. He returned in 1957, called by the need to take part in the struggle. His ability to view personal memories in light of historical events, analyzing his opinions and actions as influenced by subjectivity and circumstance, and to critique culture, politics, and society imbued with the confidence of his own experience, makes this film a stirring chronicle of its time. Images of blatant, unrestrained racism, such as a boy holding up a sign that says "we won't go to school with Negroes," and the indifference of even the most progressive leaders – such as Robert Kennedy's dismissal of Baldwin and Lorraine Hansberry's request to accompany a lone child on her first day to a white school as a "meaningless moral gesture" – are a chilling reminder of how wrong the status quo can be. Baldwin's desire to have these three lives "bang against and reveal each other" is fulfilled and revealed in its wisdom throughout the documentary. In one scene, from a PBS interview, Kenneth B. Clark asks Martin Luther King Jr. to comment on Malcolm X's view that "your movement and your philosophy plays into the hands of the white oppressor." To which King replies: "I think of love as something strong." I Am Not Your Negro is an elegant, thought-provoking reflection on the past that has formed our present, a beacon by whose light we may better understand our own dilemmas and conflicts.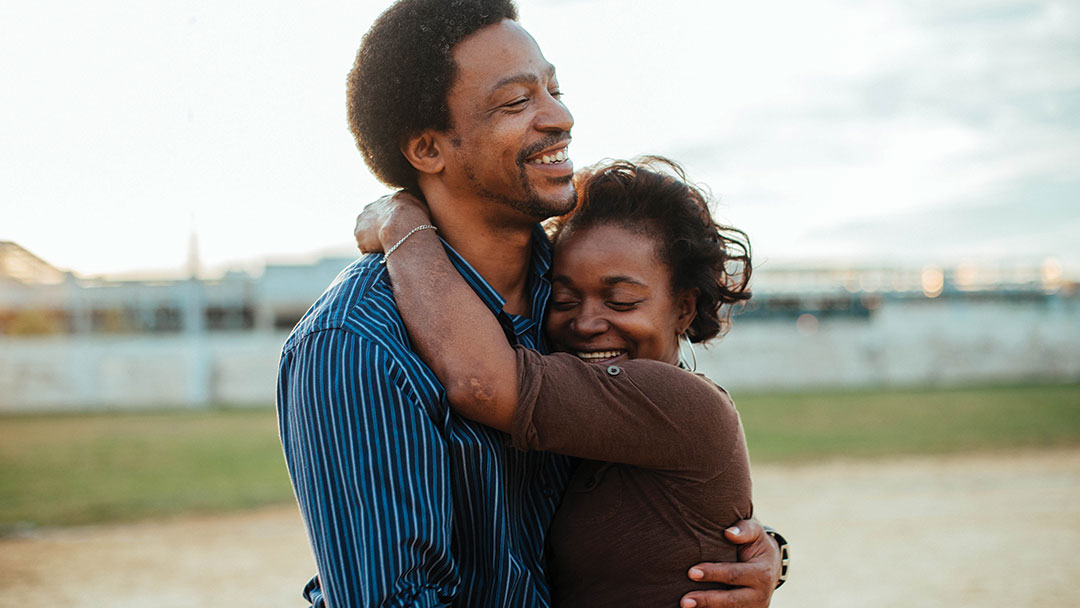 How one might think of love as something strong is powerfully expressed in Jonathan Olshefski's documentary Quest. Christopher Rainey, known as Quest, and Christine'a Rainey – everyone calls her 'Ma', live in North Philadelphia, where Quest runs a recording studio and delivers newspapers to make ends meet, and Christine'a works in a women's shelter. Olshefski is white, to all appearances an outsider, yet the film reveals an intimacy and warmth acquired over a decade, as an acquaintance that began in the recording studio became a relationship of friendship and trust that illuminates every moment of this film.
Where I Am Not Your Negro evokes the past and its leaders, Quest invites the viewer to come closer, and experience everyday life in this present moment, as lived by one family. A little girl drums on the windowsill, checking out the different sounds on the wood and outer frame. Voices are heard, but it's hard to make out the conversation. The camera closes in on bacon frying, a smiling woman with hands scarred by fire lays another slice in the pan. A man's voice is heard: "You voting Obama?" In another scene, the streets are wet with rain, and Quest brings the girl, PJ, to school on the back of his bike, saying, "I'll be here to pick you up, OK?"
They contend with the same issues every relationship encounters. As Quest says, "We definitely are total opposites on everything, pretty much," but also, "it's the left hand and the right hand, and they definitely work well together." These words are spoken as Christine'a is braiding his hair, and they each enter the conversation comfortably, easily, freely, their words braided together. "I don't like the TV shows that he watch," Christine'a says.  She's into CSI, he likes cartoons. Time flows in this film as it does in life, between work, school and home, sharing meals and concerns, sitting on the stoop, watching the news, shooting baskets, listening to music. The passage of time is marked by Obama's first and second elections, and PJ's growing up: "You're turning into a teenager. I don't like that."
Money problems, addiction, health issues – painful and harsh, the challenges of life are confronted with honesty and a lot of love. Then life throws something at them that seems almost impossible to overcome. And they do. Where I Am Not Your Negro documents the lives of those leaders who have inspired and changed the lives of us all in some way, Quest is a film about the difference we can make for one another. In a protest against the violence in their neighborhood, the speaker says, "Our first role models should be us." The reality depicted in this film inspires rage, rage at the indifference of government, the random cruelty of one person towards another. The courage of these individuals, their ability to feel empathy, and the effort to seek empathy even when events are beyond their understanding, is beautiful.
Screenings at Docaviv:
I Am Not Your Negro
(United States/France/Belgium/Switzerland, 2016, 95 min, English with Hebrew subtitles) Friday, May 12th at 12:45; Monday, May 15th at 16:30; Saturday, May 20th at 21:15.
Quest
(United States, 2017, 105 min, English with Hebrew subtitles) Monday, May 15th at 12:00; Friday, May 18th at 18:15.
The full list of films, screening schedule and additional information is available on the Docaviv website.