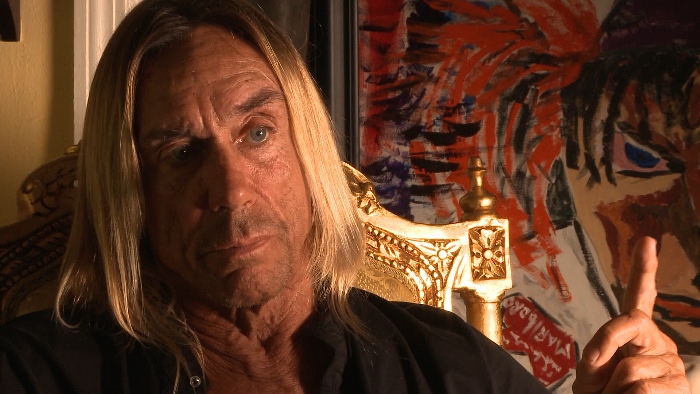 Hardcore James Osterberg Jr. (aka Iggy Pop) fans will revel in Gimme Danger, Jim Jarmusch's ode to The Stooges, which places the primal force that is Iggy Pop front and center, his appropriate place in the world. Yet even the uninitiated will appreciate this uninhibited and elegantly conceived documentary of a band that was the living definition of "ahead of its time." Possibly too proper for punk, the film features Iggy Pop as unrestrained, funny, and unexpectedly tender raconteur, talking about everything from growing up in a trailer home, of which he says he was "so lucky to live at close quarters in a simple environment with my parents. I got to know my parents," to his vehement opinions on songwriting and the music industry, condemning much of 60s music as "cultural treason," complete with a mocking riff on Crosby, Stills & Nash's Marrakesh Express. Iggy Pop's deep voice and nonchalant demeanor take cool to new dimensions as he recalls leaping off the stage – "they'll catch me," getting really wasted before a concert – "I couldn't remember who I was…then I remembered there was something I had to do," and Andy Warhol's advice on songwriting: "Just sing the newspaper." Generous interviews with Stooges members, especially Ron and Scott Asheton, as well as James Williamson, Steve Mackay and Mike Watt, reinforce Iggy's stated egalitarian musical politics, and convey the experience of The Stooges as a group effort. Concert footage is electrifying and a solid education in roots of punk.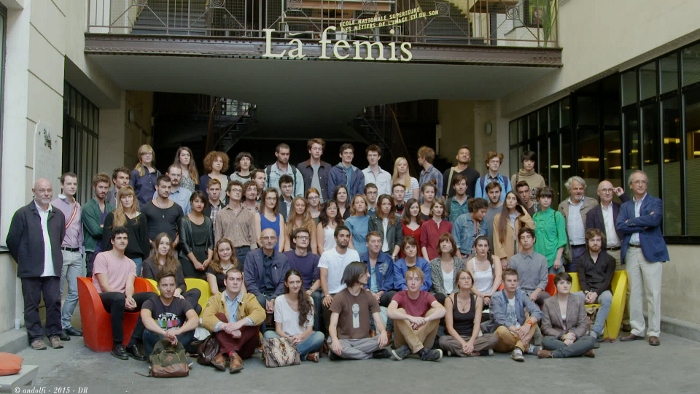 An aspiring candidate for admission to La Fémis, the famed French film school, describes her interest in making documentaries as "spying through a keyhole to see what happens," – an excellent description of Claire Simon's fascinating documentary on the experience of these hopeful and anxious aspirants. The Graduation opens with a very symbolic image, as the applicants stand outside the locked iron gates of the school, waiting to begin the long and arduous process of application. In classic and extremely well-edited 'fly on the wall' mode, Simon had access to this most privileged of spaces, filming the candidates taking tests, in interviews, the various admissions committees in their deliberations, and all those in-between spaces, that are revealing in their own way. One of my favorite moments is fleeting: an examiner mansplaining to another, offering unsolicited advice on good techniques for organizing information, is met by wry mix of surprise and admonition, and the assurance that she will find her own ways of analyzing the information. One feels for the applicants, many are applying for the second or third time, hoping to fulfill a life-long dream. The assessments of the testers are engagingly diverse, running the gamut from harsh to indulgent, and inevitably subjective, which makes the film all the more interesting. It's fun to hear the aspiring screenwriters, directors, and producers talk about their ideas and love for cinema, and even more fascinating to hear the impassioned arguments of the testers. As one tester put it, "what we're looking for is intangible." Will some of these eager and anxious young people be the new face of French cinema? It is hard to determine what combination of talent, skills, knowledge, and personality will make a good filmmaker. As another tester said of an applicant: "Just because he's crazy…doesn't mean he can't direct."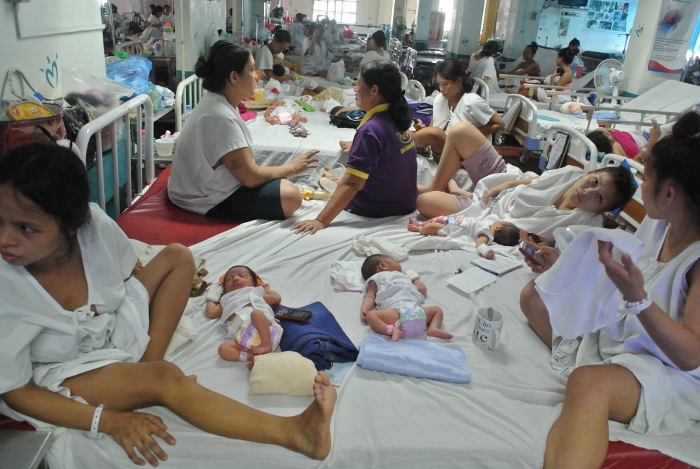 A very different environment explored in verité mode is Ramona S. Diaz's Motherland, which observes the Dr. Jose Fabella Memorial Hospital in Manilla, considered one of the busiest maternity hospitals in the world. The over-crowding is shocking to observe, as mothers and newborns share a bed, in a vast room of wall-to-wall beds. Some are so poor their partners can't afford the bus fare to come visit the hospital, much less pay the bill. One young woman didn't know she was carrying twins until the moment she gave birth; before coming to the hospital she had not seen a doctor or had any pre-natal testing at all. Another woman, whose baby boy has pneumonia, is considering HAMA – going "home against medical advice" – because she has several more young children waiting for her at home, this one is her seventh. Yet although crowded and chaotic, the atmosphere is cheerful, and the women get along well, sharing gossip, advice, and even breast milk. It's very interesting to see healthcare policy in action. Human warmth and ingenuity makes up for lack of funds and equipment. The hospital does not have enough incubators, so they practice KMC (kangaroo mother care), advocating that the mothers hold their premature babies close to their chests 24/7, taking breaks only when necessary. Visiting Dads pitch in too. Yet it is easier said than done, as is the family planning advocated by the tireless hospital administrator counseling the mothers. Young women in their early twenties with 5 or more children consider whether to have a tubal ligation, while those with only one child are counseled to consider an IUD. Amidst this huge congregation of people, Diaz has wisely chosen to follow a few women closely during their stay at Fabella. One comes to know them, albeit briefly, and share in their experiences through the director's compassionate eye.
Taking a giant leap to another part of the world and a world apart in every way is Dancer, Steve Cantor's documentary on dance superstar Sergei Polunin. Polunin took the dance world by storm, becoming the Royal Ballet's youngest ever principal when he was just 20 years old. Then he shook up the dance world once more, when he walked away from that prestigious position. At age 27 he was ready to turn his back on dance altogether, and as a parting gesture, made a dance video set to Hozier's Take Me to Church, directed by David LaChapelle that went viral. A farewell that turned into a way back into dance, and film, as Polunin has recently starred in Red Sparrow with Jennifer Lawrence and also appears in Sir Kenneth Branagh's Murder on the Orient Express. Cantor's documentary looks at Polunin's development as a dancer, from his childhood in the South Ukraine, to his years as a student at the Royal Ballet School, and his career as a dancer up to the Take Me to Church video. The dramatic rise and fall of an incredibly talented young man, and the slow recovery. Interviews with Polunin, his family and friends are augmented by breath-taking dance sequences. The film makes it abundantly clear that not only is Polunin gifted with the stature, flexibility, and tensile strength necessary to a classical ballet dancer, he possesses that elusive quality of magnetic presence, an ability to radiate strong emotions that resonates throughout the theatre, in the most nuanced gestures as well as in dramatic leaps. It is almost heartbreaking to see him as a child of eight, in a free-style dance, joyful, exuberant, and mesmerizing to watch. The ability to move audiences only grew with time, but in coping with the circumstances of his life, and the strict demands of the dance world, the joy dissipated. Cantor's film focuses on the emotional history of the dancer, the impact of decisions made (such as his father and grandmother working abroad to make enough money to pay for dance lessons in Kiev) in order to provide him with the training necessary to reach the pinnacle of his profession. Polunin's talent makes this a spectacularly beautiful film, his story raises pertinent questions about the dance world and the prevalent perspectives on training dancers. Polunin will be a guest of the festival and present for the May 11th screening of the film.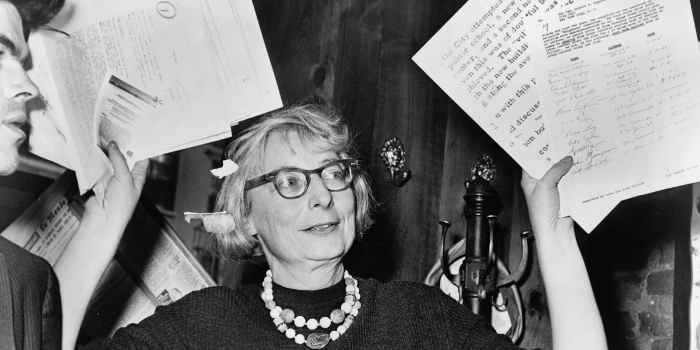 Citizen Jane: Battle for the City/Photo: David Needleman
Citizen Jane: Battle for the City looks at the people, ideas, and circumstances that have shaped the contemporary urban landscape in New York and other American cities, and whose influence is felt in cities throughout the world. Wonderful footage of New York city in the 1930s accompanies an exposition of the problems of dealing with a growing population, and pits writer and activist Jane Jacobs against Robert Moses, the powerful urban planner who was responsible for tearing down entire neighborhoods of 'slums' and building the disastrous towering housing projects. Jacobs believed that urban planning should be from the bottom up, based on close observation of life in the city, what works, and what does not work. In her seminal book, Death and Life of Great American Cities, she wrote: "Cities have the capability of providing something for everybody, only because, and only when, they are created by everybody." Emphasizing the importance of diversity and connection, Jacobs claimed, "There is no logic that can be superimposed on the city, people make it." The film recounts two big wins for Jacobs and the city of New York – foiling plans to run an expressway through Washington Square, and another similar plan that would have destroyed SOHO. So, when you stroll through Manhattan, thank Jane. Director Matt Tyrnauer has created an invigorating, though-provoking and visually rich documentary, imbued with contemporary urgency and relevance. Jane Jacob's intelligence and fighting spirit permeate the entire film, in interviews and in her written works, augmented by interviews with leading contemporary urban planners and writers. The film closes with views of high-rise towers under construction in China and other parts of the world. One might do well to remember Jacob's injunction: "It's wicked to be a victim. It's more wicked to be a perpetrator, but it's wicked to be a victim."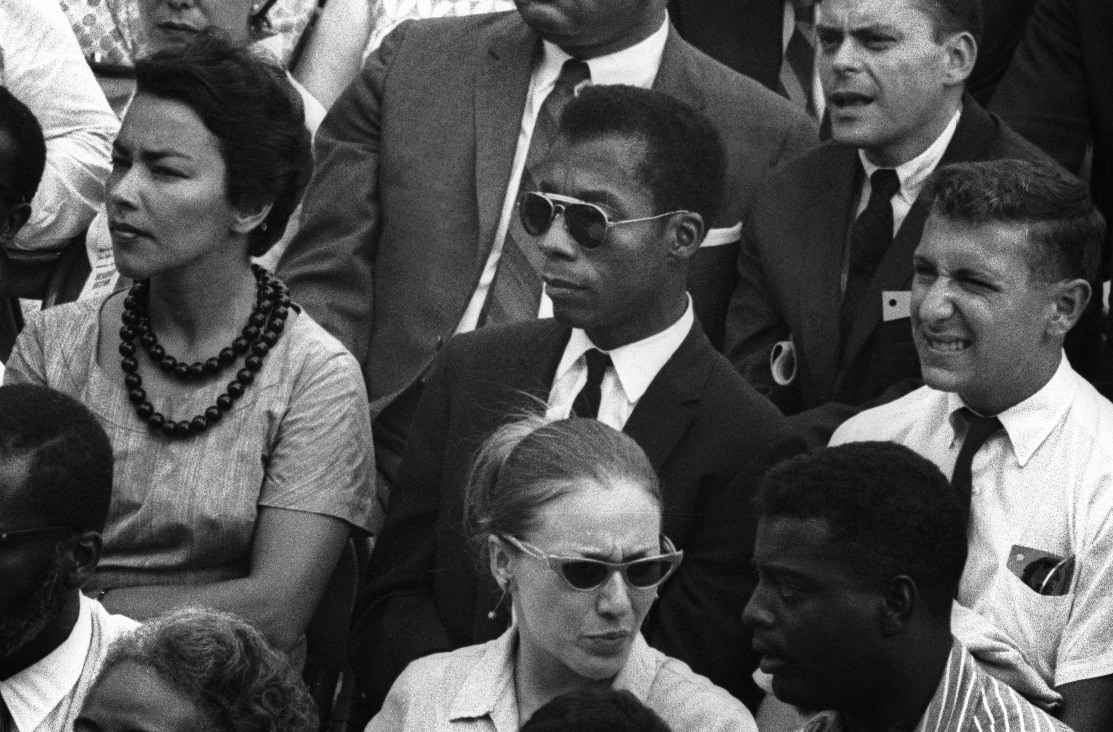 Novelist, essayist, and activist James Baldwin is featured in Citizen Jane, saying, "Most Northern cities now are engaged — in something called urban renewal, which means moving the Negroes out. It means Negro removal, that is what it means. The federal government is an accomplice to this fact. (from an interview with Kenneth Clark in 1963)" Baldwin is in the foreground in another excellent film to be shown at Docaviv: Raoul Peck's Peck's I Am Not Your Negro. The documentary draws on Baldwin's unfinished manuscript Remember This House, a memoir of his friendship with civil rights leaders Medgar Evers, Malcolm X, and Martin Luther King Jr.; a reflection on identity, racial politics and the civil rights movement. Baldwin's words, from this manuscript, published works and video footage of television appearances and public lectures, are the essence of the documentary, and it is powerful. Baldwin's prose is magnificent, expressing complex thoughts and circumstances with unyielding honesty, clarity, and precision. Read more about I Am Not Your Negro here.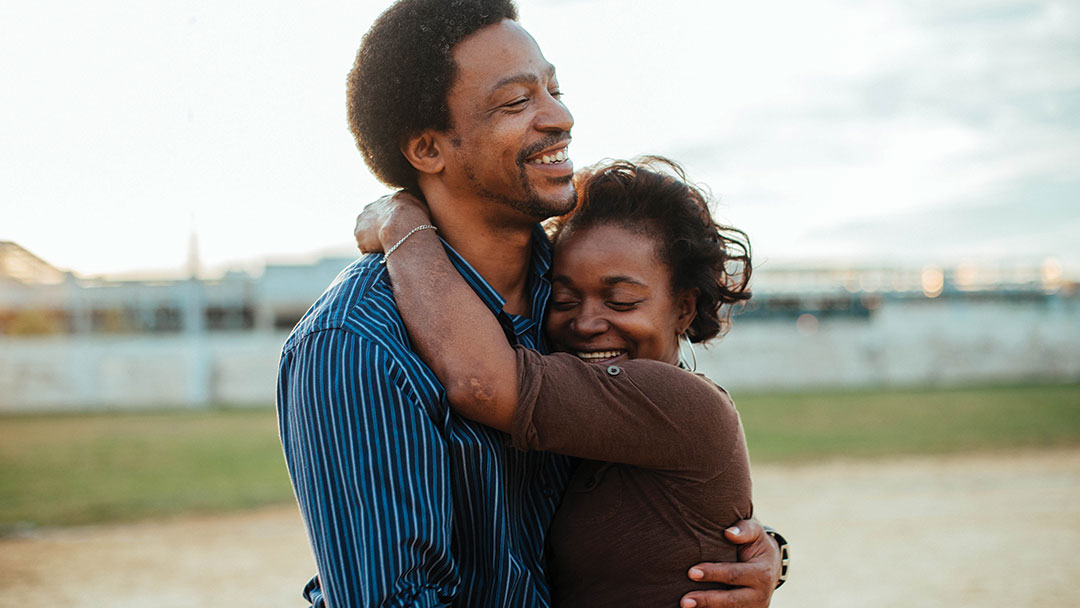 Jonathan Olshefski's documentary Quest is a profoundly beautiful film. Christopher Rainey, known as Quest, and Christine'a Rainey – everyone calls her 'Ma', live in North Philadelphia, where Quest runs a recording studio and delivers newspapers to make ends meet, and Christine'a works in a women's shelter. Olshefski is white, to all appearances an outsider, yet the film reveals an intimacy and warmth acquired over a decade, as an acquaintance that began in the recording studio became a relationship of friendship and trust that illuminates every moment of this film. One of the pleasures of a film festival is the ability to view films in proximity to one another, in this sense, I Am Not Your Negro, Citizen Jane, and Quest, illuminate and reflect on one another. Where the first two films evoke the past and its leaders, as it has shaped the present, Quest invites the viewer to come closer, and experience everyday life in this present moment, as lived by one family. Read more about Quest here.
The full list of films, screening schedule and additional information is available on the Docaviv website.