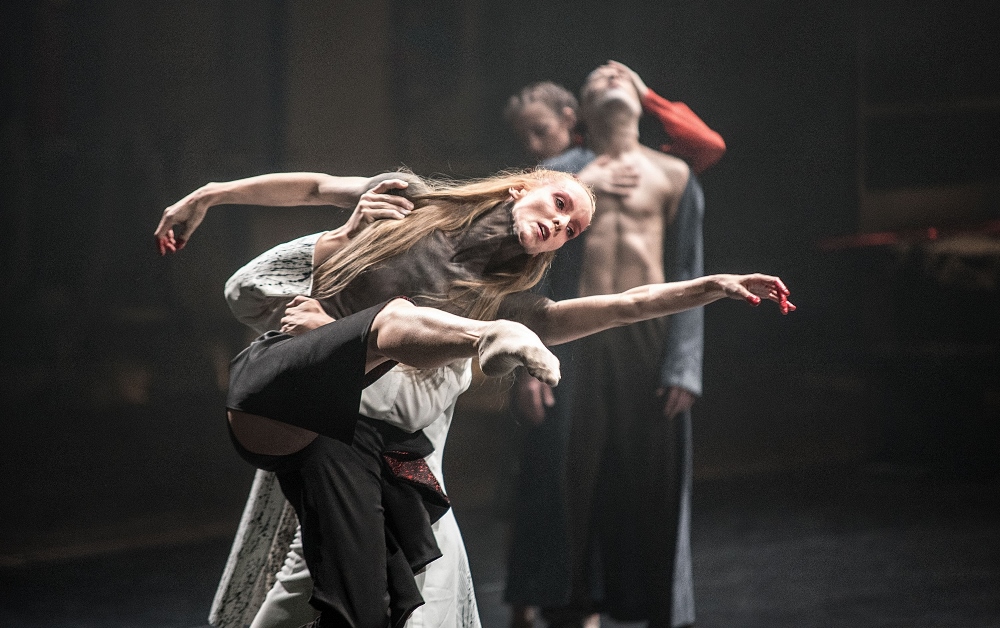 A dark, Satanic-infused dance inspired by Goethe's Faust, INFAUST, will be performed by the imPerfect Dancers Company from Italy. The concept and choreography were created by the company's artistic directors Walter Mattieni and Ina Broeckx. Performances in Israel will take place at the Israeli Opera from June 1 – 3, 2017, and will feature a guest performance by the renowned Israeli dancer Ido Tadmor, and the Israeli artist Bazooka Joe.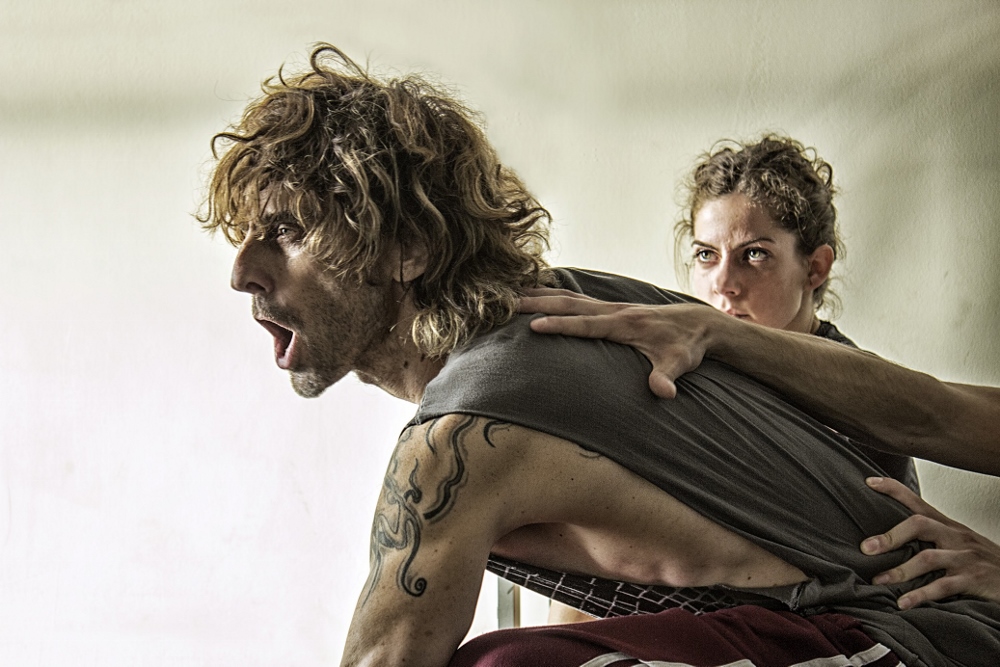 INFAUST is inspired by the literary work, distilled to critical scenes from the life of Faust, merging dance, theatre, lighting design and art works created in real time onstage by Bazooka Joe. The narrative arc begins from the story's end, as the aged Faust looks back on his past – his student and alter-ego Wagner, and the lovely Marguerite. Diverging from the traditional text, Mephistopheles will be represented by two performers, male and female. In addition, Mattieni and Broeckx have created a new character, Satana, evil incarnate, who "weaves the web of Destiny."
The Italian artist Paolo Cervi Kervischer was originally intending to perform with the company in Israel, but prevented from doing so by a sudden illness. Israeli artist Bazooka Joe will be fulfilling that role, creating three art works live, onstage – a real-time response to the performance. Bazooka Joe is a self-taught artist, with a dramatic personal history that includes living on the streets as a youth, drug addiction and time in prison, before rehabilitating himself and acquiring a reputation as an artist. His style reflects influences of Pop Art and comics.

About the company:
The imperfect Dancers Company was founded in Italy in 2009. The name relates to the imperfections that every human being is born with. Although dancers, as all human beings, constantly strive to achieve perfection, the company's name was chosen to convey the internal paradox, that while aiming for perfection, the imperfections that are obstacles to overcome, are at the same time the qualities that make a dancer, or any human being, unique. Founders and artistic directors Walter Matteini and Ina Broeckx seek to imbue the company with a movement language that is emotionally intense, energetic, physical and athletic, with works often inspired by history and literature. The company has toured worldwide, in the US, Canada, Colombia, Uruguay, Tanzania, Turkey, Croatia, France, Germany, Poland, Switzerland. and the Netherlands.
Performances will take place at the Israeli Opera/TAPAC:
Thursday, June 1st at 20:00; Friday, June 2nd at 13:00; Saturday, June 3rd at 20:00.
Ticket prices range from 269 NIS – 299 NIS, and may be ordered online from the Israeli Opera.