Classical meets folk in the Jerusalem hills once again at the Abu Gosh Festival, back for its spring session, which will take place May 30 – June 6.
The festival celebrates choral music and takes place in the village of Abu Gosh, which boasts an interesting history as well as two churches with excellent acoustics: the hilltop Kiryat Yearim Church and the crypt of the Crusader church in the village center. Around Kiryat Yearim, in between concerts, will be various ensemble and bands performing folk and classical music, including a condensed performance of Mozart's (mostly) kid-friendly opera The Magic Flute.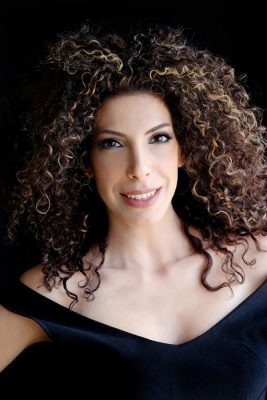 This year the festival will host the winner of the Artur Rubinstein Piano Competition, who we now know to be Szymon Nehring from Poland. Festival director Hanna Tzur will conduct the Ramat Gan Chamber Choir in this concert, which will also feature Bizet's rarely-performed Te Deum sung by soprano Keren Hadar.

The main guest this year at the festival is the Delaware University Choir, conducted by Paul Head. The choir will perform two programs that blend classical, spirituals and African music: one with percussionist Chen Zimbalista and featuring Samuel Barber's Agnus Dei, and the other featuring a performance of the Congolese Missa Luba composed by Father Guido Haazen, a Belgian missionary.
Other guests are Brazilian cavaquinho player and bassoonist Ricardo Rapoport and Portuguese soprano Sofia Pedro, who will join Ensemble Phoenix and the Upper Galilee Choir to perform José Maurício Nunes Garcia's 19th century Requiem for Queen Maria the First on period instruments.
Folk music is an important part of the Abu Gosh Festival. The Alla Breve Vocal Quartet and guitarist Eliav Lavi will perform a concert of folk songs from Spain, Russia, England and France. Hadar Atari will perform a unique program: Mozart's Exultate jubilate and a selection of Jewish-Yemenite folk songs.
Beloved soprano Revital Raviv, known both for baroque and for interpretations of folk music, will perform a tribute to Nana Mouskouri.
Other events include Gounod's Missa Solemnis for Santa Cecilia, sung by Nur Darwish, Eitan Drori and Yair Polishook with the Ihud Choir conducted by Ronen Borshevsky, Vivaldi's Magnificat performed by the Barrocade Orchestra and Tel Aviv Chamber Choir conducted by Michael Shani, a tribute to Leonard Cohen sung by the Meitar Opera Studio singers, and the Vocal Octet performing a mixture of Bach and the Beatles.
The full program and additional information may be found on the Abu Gosh Festival website.