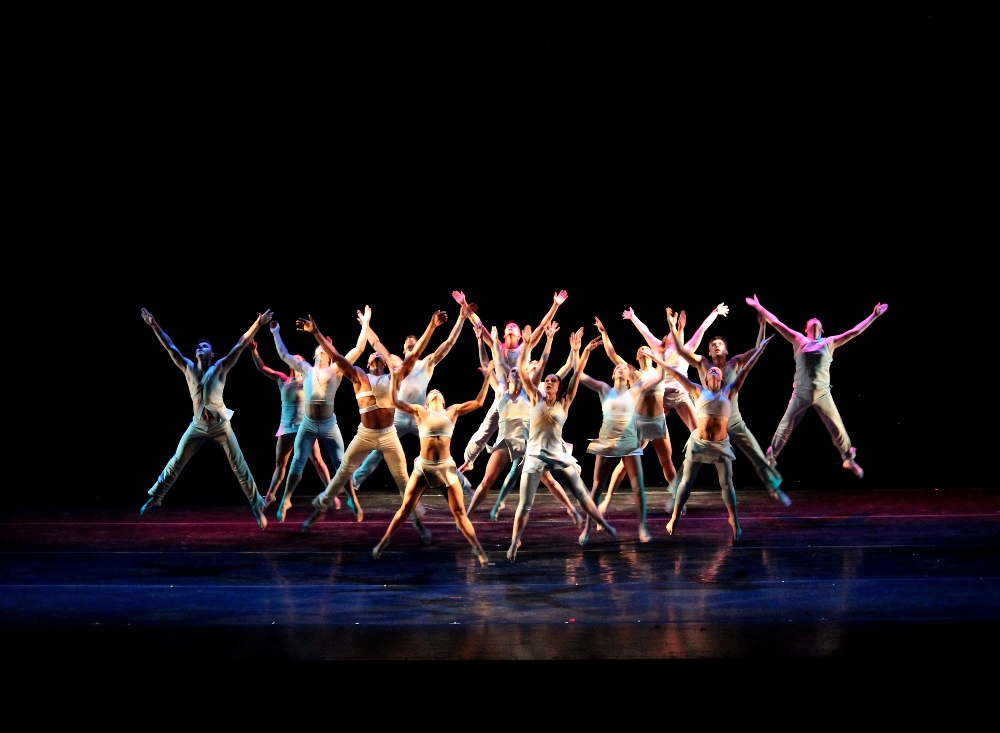 Celebrating their 25th anniversary, Eisenhower Dance will be coming to Israel with a program that includes works by founder and artistic director, Laurie Eisenhower, as well as other choreographers. The company will present four performances at the Israeli Opera from June 28 – July 1, 2017.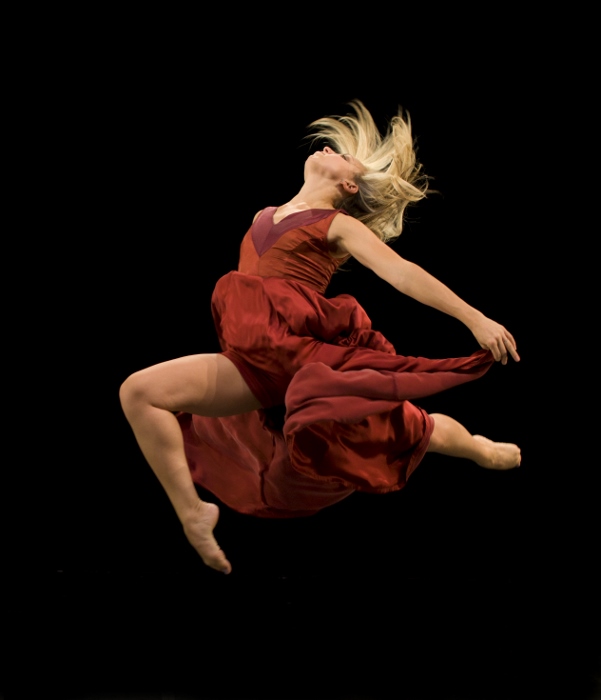 The program includes works from The Light Show, a special evening of dance in which the choreographers created in tandem with lighting designers, with lighting conceived as an integral part of the piece from the outset. Lighting is used in creative and unexpected ways, for example, in Laissez Faire, the dancers wear gloves with lasers on the fingertips. Light Play is a playful piece, that offers a creative twist on lighting design, with a little help from the audience.
Bolero – Choreography: Laurie Eisenhower;  Music: Bolero by Maurice Ravel; Lighting Design: Kenneth Keith; Concept Collaborator: Jeremy Barnett; Costume Design: Laurie Eisenhower; Costume consultation and construction: Shari Bennett and Christa Koerner.
Spectrum – Choreography: Stephanie Pizzo; Lighting Design: Kerro Knox 3; Music: Newton's Cradle by Ludovico Einaudi; Costumes: Shari Bennett. A work for six dancers.
 Threads – Choreography: Laurie Eisenhower; Lighting Design: Josh Wexler; Music: Ludovico Einaudi. A work for eight dancers.
Light Play – Choreography: Laurie Eisenhower; Lighting Design: Kenneth Keith; Music: Trying to Lose by Rolfe Kent, No Standard Solution and Unsick Most Ricky-Tick by Thomas Newman, Tapir Hunt by James Horner, and Strobe's Nanfushi by Kodo; Costumes: Shari Bennett. A work for eight dancers and six volunteers from the audience.
 Laissez Faire – Choreography: Jamey Hampton; Music: Arbor Day, Marfa, and Late Edition by Page McConnell, Trunk Scene by David Holmes, Theme from Our Man Flint by Jerry Goldsmith, and Theme from Route 66 by Nelson Riddle; Costumes: Shari Bennett. A work for six dancers.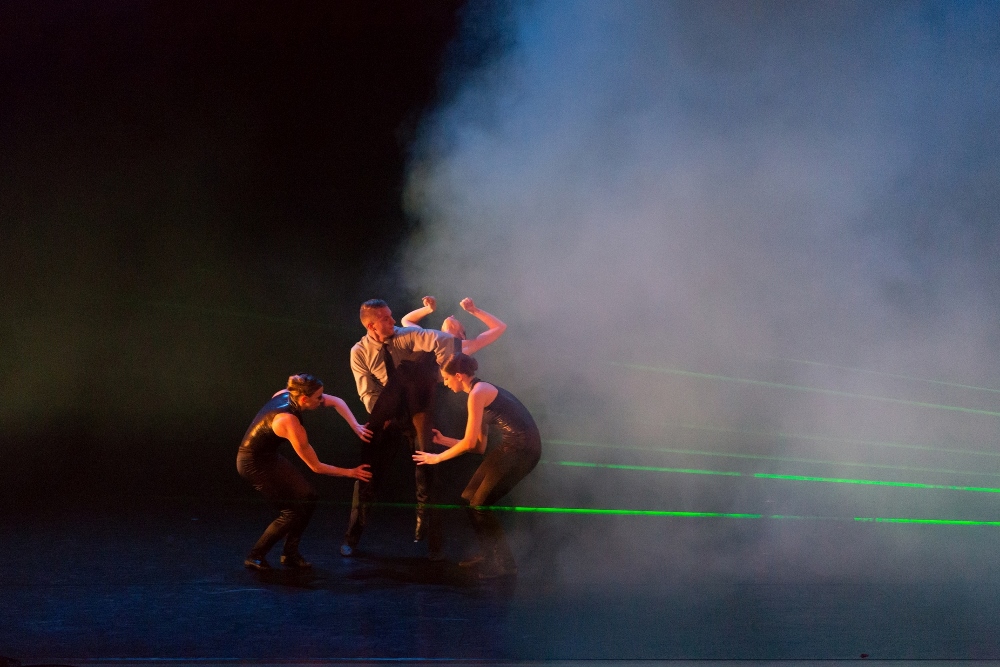 Eisenhower Dance will be coming to Israel with the support of the U.S. Embassy, and will spend several days before their performances conducting workshops and master classes in different communities throughout Israel, especially those where both Arabs and Jews reside. There will be a concentrated day of workshops in Lod for youth from Lod, Ramle, and other towns. The day will end with a performance of local ensembles at the Lod Performing Arts Center, an evening initiated in cooperation with Lod community centers, with Eisenhower Dance performing a dance set to Ravel's Bolero.
Choreographer Laurie Eisenhower founded Eisenhower Dance in Detroit, Michigan in 1991. She received her BAE and MFA degrees in dance from Arizona State University. As a dancer, she performed with several companies and choreographers, among them Pilobolus Dance Theatre and David Parsons. She has created over 100 dances for Eisenhower Dance and has received grants and accolades for her work, including the Artserve Michigan Governor's Arts Award and the 2012 Kresge Artist Fellowship for her contributions to the field of dance.

Performances:
Wednesday, June 28th at 20:00; Thursday, June 29th at 20:00; Friday, June 30th at 13:00; Saturday, July 1st at 21:00.
All performances will take place at the Israeli Opera/Tel Aviv Performing Arts Center. Tickets may be ordered online from the Israeli Opera, and Bravo box office, or call Bravo: 072-2753221/*3221.