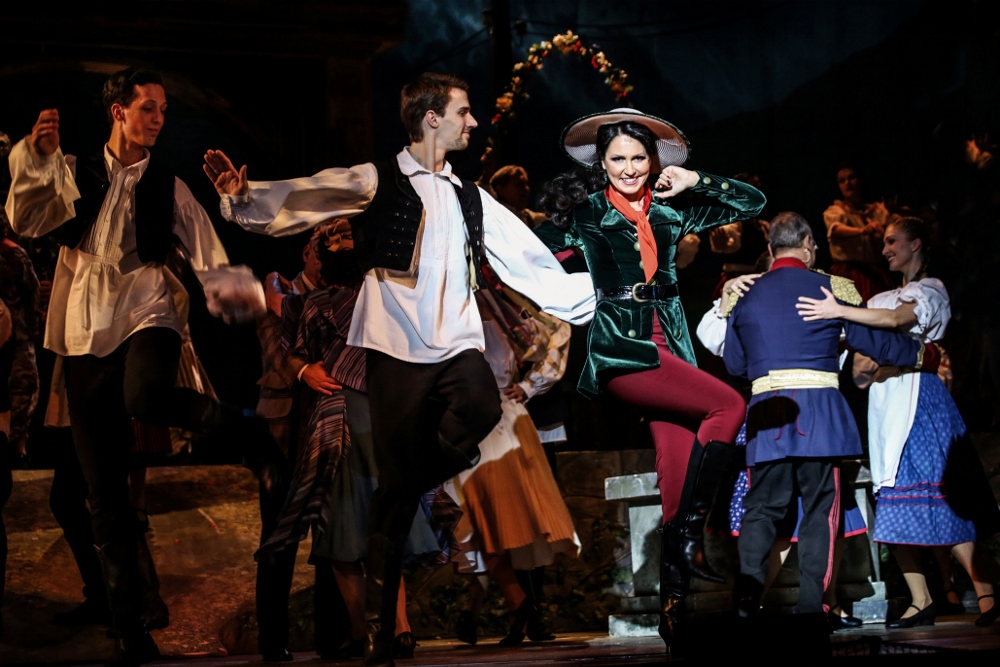 They sing! They dance! They do somersaults! Here come the performers of the Budapest Operetta Theatre, bringing with them the lively tradition of operetta.
Operetta, especially the later forms that followed Johann Strauss, is a window into a fabulous and fascinating period in European history: the 1920s, when the dark clouds to come could still be pushed back and forgotten, if your music was loud enough and your cocktail was strong enough.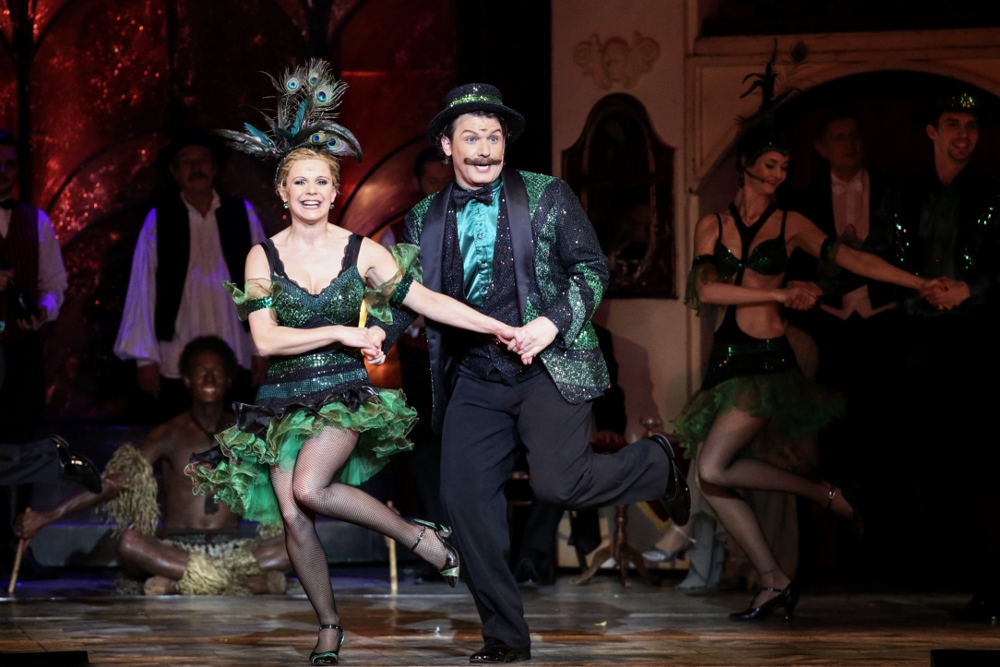 Composer Emmerich Kálmán, born to a Jewish family in in Austria-Hungary, is one of the most important and well-loved operetta composers. He was so popular that even Hitler himself was willing to overlook his Jewish origins, and invited him to become an "honorary Aryan" – an offer Kálmán refused.
Like most operettas, the plot of Countess Maritza contains a lot of disguises, mistaken identity, and other silly tropes that make for a fun and entertaining night. It involves a nice but penniless young nobleman trying to make a buck, and a nice but husband-less countess looking for someone who wants her for something other than her money.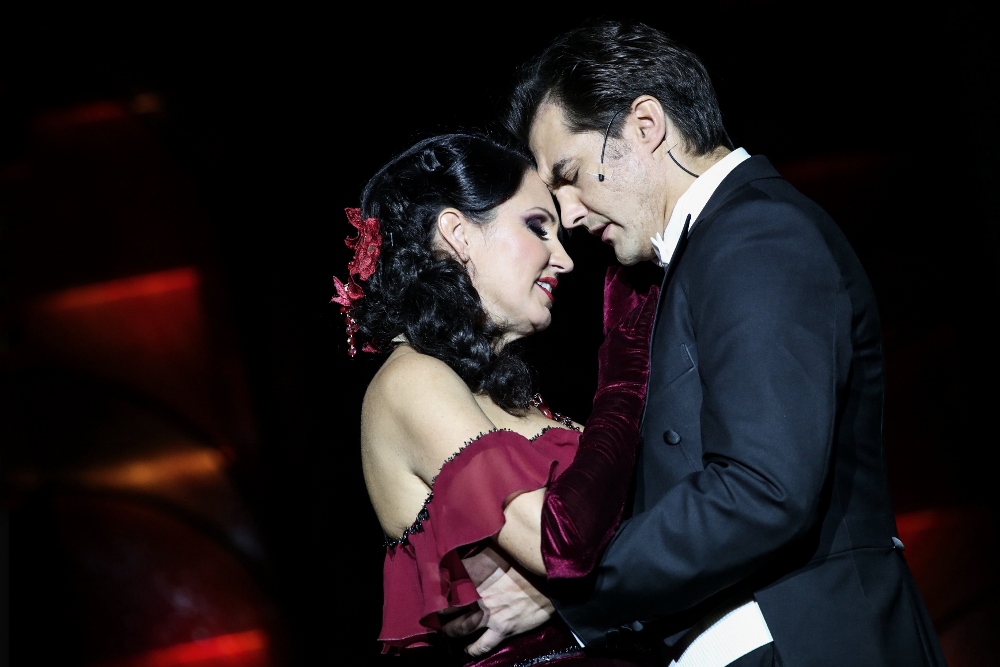 If you're going to see an operetta – and you should at least once – you might as well see it done well. Luckily, this one will be performed by the experts: the Budapest Operetta Theatre, established 1923 – a year before Maritza premiered. They bring their house director, Kerényi Miklós Gábor (KERO), and conductor László Makláry in his first visit to Israel. Among the singers are Mónika Fischl, singing the title role, and Bori Kállai, the indomitable dowager of the Budapest Operetta Theater, this time playing the part of the crazy aunt who shakes everything up.
Among the catchy tunes, you will hear the Csárdás, a Hungarian folk dance that starts slow and gets faster and faster until you can barely see the dancers, who are dressed in traditional costumes, including wide swirly skirts that whirl around with the music. The richness of the sets and costumes complements the extravagant music and wacky plot.
Countess Maritza begins June 15 and continues through the 24th.
Performance dates and times: Thursday, June 15th at 20:00; Friday, June 16th at 13:00; Saturday, June 17th at 21:00; Monday, June 19th at 20:00; Tuesday, June 20th at 20:00; Wednesday, June 21st at 20:00; Friday, June 23rd at 13:00; Saturday, June 24th at 21:00.
For tickets and more details, visit the Israeli Opera website.