The 28th Jerusalem International Book Fair will take place between June 11 – 15 at the First Station in Jerusalem, and nearby venues. This year, the Book Fair will take place in conjunction with Hebrew Book Week. Most events are free and open to the public.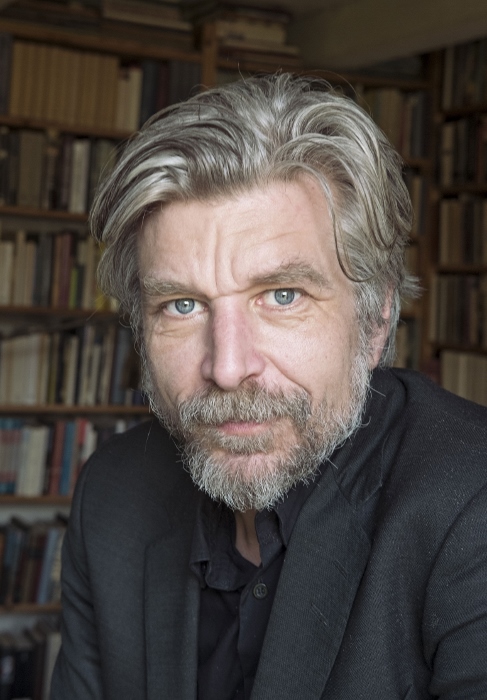 Norwegian author Karl Ove Knausgård will be awarded the Jerusalem Prize by Jerusalem Mayor Nir Barkat at the Book Fair's opening ceremony. My Struggle, Knausgård's series of six novels inspired by the details of his life, have garnered prizes and critical acclaim. The panel of judges for 2017 included Prof. Ruth Fein (chair), Dr. Diana Lipton, and Mr. Yoram Meltzer.
The book fair is a hub for publishers, editors, agents, and scouts, as well as everyone who loves books. Among the international authors and poets attending the Jerusalem International Book Fair this year will be: Deborah Lipstadt (USA), Vea Kaiser (Austria), Valter Hugo Mãe (Portugal), Chiara Gamberale (Italy), Jan Peter Bremer (Germany), Magdaléna Platzová (Czech Republic), Philippe Claudel (France), Sacha Batthyany (Switzerland), Florina Ilis (Romania), John George and Greg Jackson from the USA, poet Manuel Forcano (Spain), Eraldo Affinati (Italy), and crime writers Dominique Manotti of France and Kristina Ohlsson of Sweden. Israeli authors participating include: Meir Shalev, Dorit Rabinyan, A.B. Yehoshua, Dr. Yuval Noah Harari, Ayelet Gundar Goshen, Avraham Burg, Eshkol Nevo, and others.
Events in English include:
Monday, June 12th
17:30 – Karl Ove Knausgård with David Green. Justice Club, First Station.
19:00 – Tom Segev will talk to Deborah Lipstadt about her book "Denial." Justice Club, First Station.
Tuesday, June 13th
9:00 – the Granta Conference will open at Mishkenot Sha'ananim.
17:00 – Not Line Dancing: New Women Find Different Ways to Tell Old Stories. Liat Elkayam talks with Jen George (US), about postmodernism, surrealism, annoying men, party dresses, Donald Barthelme, novels, and short stories. First Station Gallery.
Wednesday, June 14th
16:00 – Neta Halperin talks with Claudia Schwartz about life between Germany and Israel. Terminal, First Station.
19:30 – Poetry reading in Hebrew and English by Israeli and International poets.
Thursday, June 15th
19:00 – If Alice Lived in Hollywood, Gur Aloni talks with Adina Rossetti (Romania) on Europe and the Middle East in relation to the Americanization of Children's Literature.
The full program and additional information may be found on the Jerusalem International Book Fair website.