The Suzanne Dellal Centre presents Tel Aviv Dance, three months of performances by 12 international companies and 37 Israeli companies from August 2 – October 31, 2017. Contemporary dance embraces a rich variety of perspectives and modes, and the program reflects this diversity. Suzanne Dellal's Director Yair Vardi's statement on Tel Aviv Dance: "We have created a mosaic that displays and highlights leading and influential artists, those with an individual dance language, choreographers and pioneers of change with significant artistic agendas, and those who have achieved global impact and esteem. Dance is recognized as a form that deals with identity, the social and political, global issues of our time, and timeless topics. Dance allows a peek into the "other" of cultures and individuals and uses movement to reflect on and create connections. The works of Tel Aviv Dance are personal and universal, micro and macro: chaos as an existential condition, the influence of life in exile and refuge on the reality of contemporary life, boundaries and limitations, retaining tradition versus the drive to renew, the influence of creativity on the spirit, and a special project that questions the short "shelf life" of performing dancers and creates a movement that is an active call to change."
International Performances: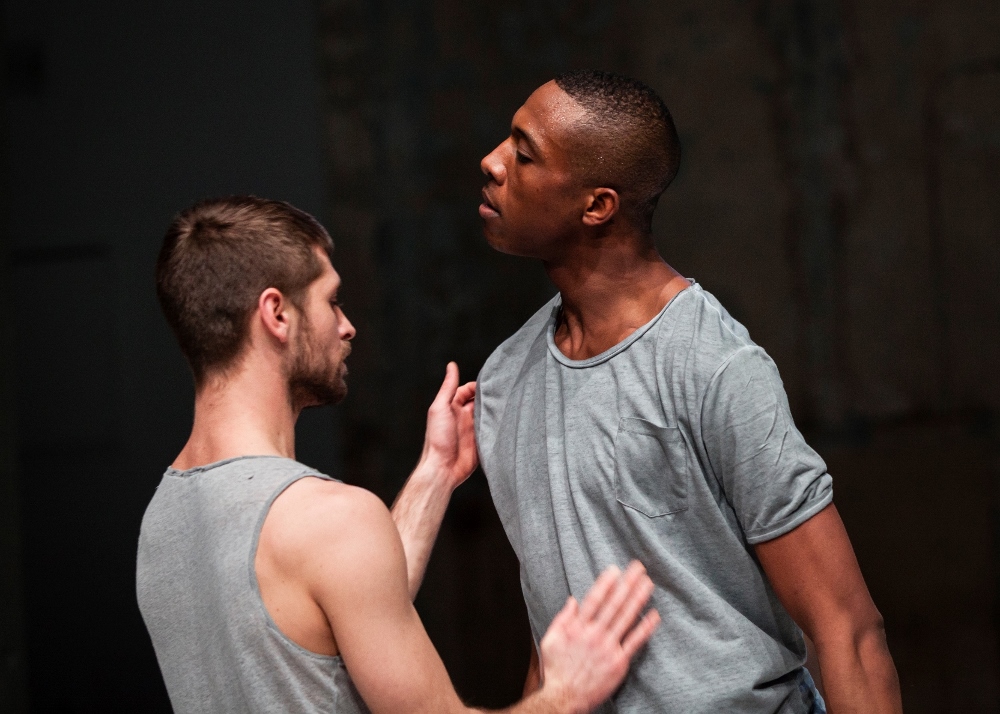 August 7th – 9th
Roderick George / kNoname Artist (Germany)

D U S T
An ensemble of four male dancers surprising us with a sweeping combination of creativity and technical virtuosity, combining the aggression and urban essence of hip hop with the courtly rituals and strict lines of ballet to create a quartet of sleek, muscular, unexpected and stunning beauty. The company was established in Berlin in 2015 by the dancer and choreographer Roderick George, previously the soloist of the American dance company Cedar Lake. The DJ duo SAD's music accompanies the work, breaking the "formality" of a dance concert and giving the performance an urban nightclub feel. The August 7th performance will be followed by a post-performance discussion.

August 10th
Ballet Pécs (Hungary)
Carmen
Ballet Pécs, the first contemporary ballet company of Hungary, presents Carmen, the a modern version of the classic drama of wild and undying love, and the ultimate tragedy, choreographed by Beleza Vincenza. How can passion override reason? Where is the boundary between love, passion and obsession? Is passionate love essentially insanity? This contemporary version is rich with luscious imagery, acrobatics, moving sets, and vibrant colors. Danced by 16 dancers, Carmen is presented in all its extremes.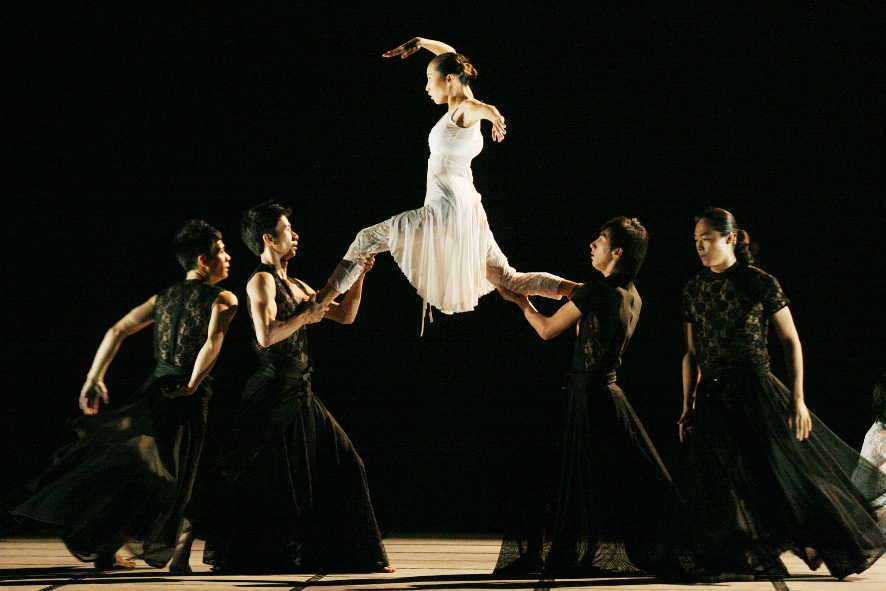 August 12th at 17:00 & 21:00
Beijing Dance/LDTX (China)
Cold Arrow – Game of Go (Weiqi)
The first professional Chinese modern dance company functioning as an independent troupe and not governmentally run, established in 2005 by Willy Tsao and Li Han-zhong, two of the most central and influential people in the modern dance arena in China. The name of the company is the initials of the Chinese expression: "Thunder that shakes the universe". The company's dancers, with excellent technique, navigate between moments of delayed inspiring synchronization and chaos.
We are all trapped in besieged fortresses.  Cold Arrow – Game of Go (Weiqi) is rich in Chinese cultural imagery and presents a black and white game world where 14 stunning dancers navigate in and out of unison and chaos. This fortress of life requires us to take steps, often what we see in the small steps we take, we see black and white, good and bad, pro's and con's. Drawing on the ancient Chinese game of strategy, "Go," with music by American bassist, David Darling, the dancers maneuver in between the squares of a life-sized boardgame, perhaps similar to how each of us is maneuvering among people in our daily life. The post-performance discussion will follow the 17:00 performance.
August 18th – 19th
Modern Dance Theater Istanbul of Istanbul State Opera & Ballet (Turkey)
Travelogue
Modern Dance Theater Istanbul is Istanbul's only institutional contemporary dance company, performing new works all over the world and focused on increasing social awareness of the performing arts as a medium for social and cultural responsibility. For their return to Suzanne Dellal Centre they bring Travelogue by Artistic Director and choreographer Beyhan Murphy, which celebrates the 400 years since the writings of Evliya Chelebi, the Ottoman explorer who travelled through the territory of the Ottoman Empire and neighboring lands over a period of forty years, recording his commentary in a travelogue called the Seyahatname. Travelogue is a multi-dimensional journey that travels between Chelebi's geographical travel memoirs and the soul-searching passages of contemporary Turkish female writer Elif Shafak. Past and present are interwoven through the nomadic past of Turkish people and the love of travelling of Turks in general. The post-performance discussion will follow the August 18th performance.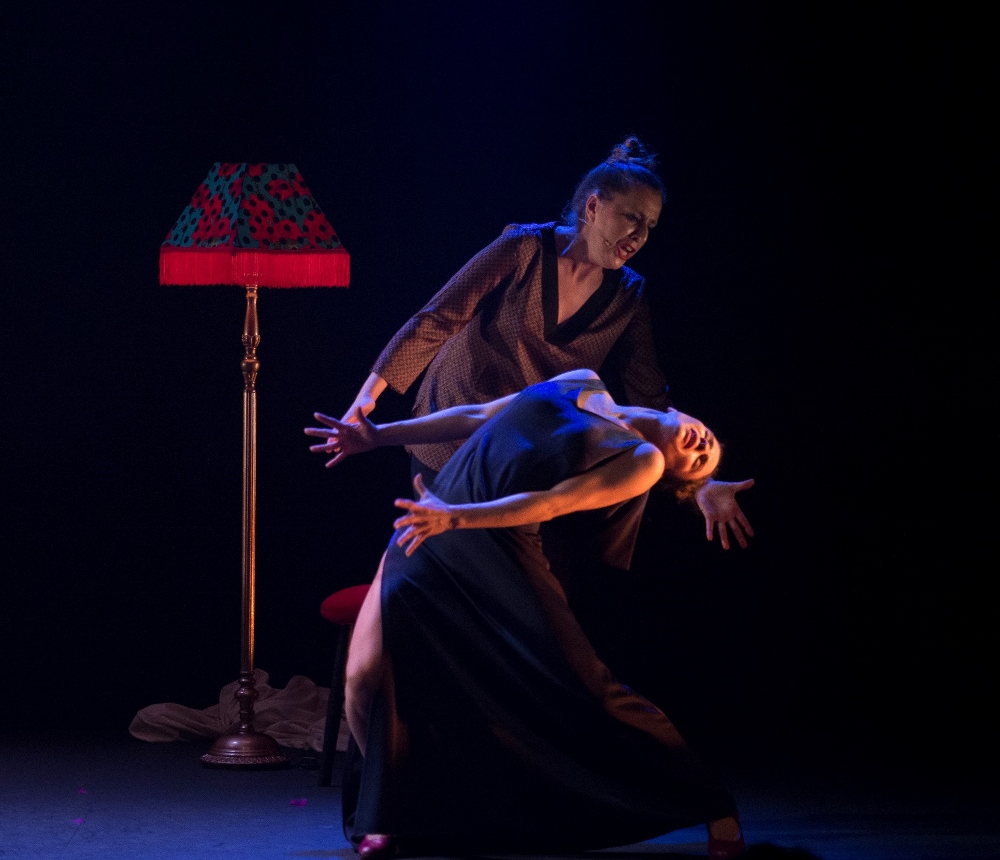 August 24th – 25th
Compañía Sara Calero (Spain)
PETISA LOCA
Sara Calero, prima-ballerina and Flamenco diva, returns to Suzanne Dellal with her newest work, PETISA LOCA. In the mid-twentieth century, thousands of Spaniards undertook their diaspora. Uncertainty, Fear, hope … New worlds were waiting and life life returned to survival. Is there a place for oneself? But where there is woman, there is life. PETISA LOCA tells the many-faced story of a woman, of all women, in the middle of the migrations between Europe and America in the 20th century. This drama-filled performance is danced by the virtuoso Sara Calero and accompanied by the emotional vocal stylings of world-class Spanish singer, Gema Caballero and guitarist Jose Almarche. The post-performance discussion will follow the August 24th performance.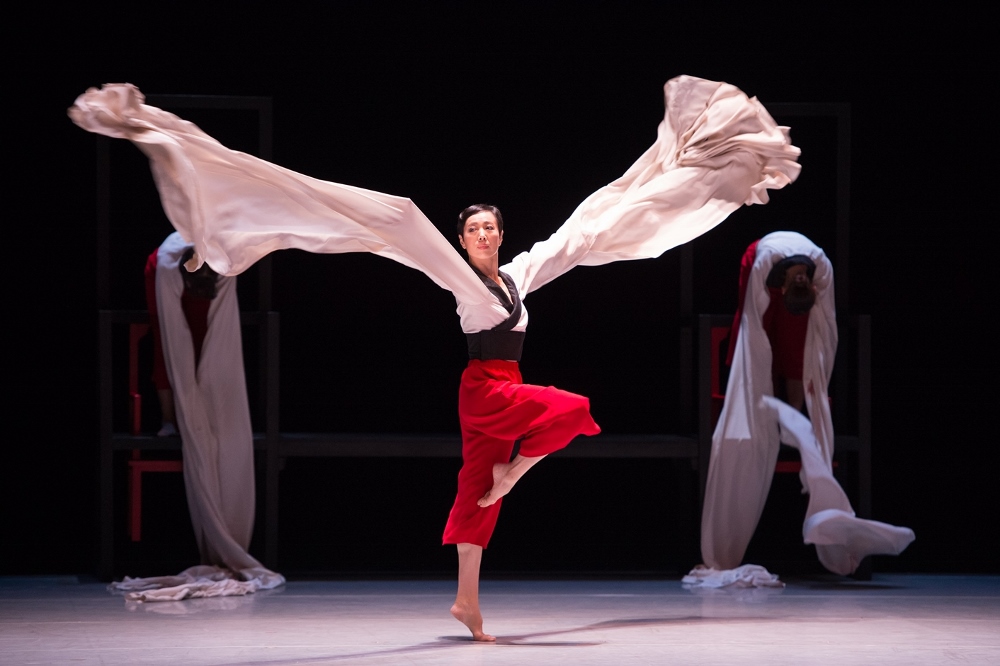 August 28th – 30th
City Contemporary Dance Company (Hong Kong)
365 Ways of Doing and Undoing Orientalism
The "East", not by tradition or cultural perspective, usually refers to Asia, and the "West" for Europe and America. What do you correlate when coming across the East? Calligraphy, Buddha, Feng Shui, chopsticks, Mandarin gown, martial arts, long sleeves, dragon, meditation and yoga? 365 Ways of Doing and Undoing Orientalism is a highly acclaimed repertoire of CCDC choreographed by veteran choreographer Willy Tsao with Sang Jijia and Xing Liang. Through an exotic display and re-imagining of "oriental" elements, it casts doubts on the West's fascination with the Orient. The post-performance discussion will follow the August 28th performance.
October 13th – 14th  & 18th – 19th
Compagnie Thor | Thierry Smits (Belgium)
Anima Ardens
Eleven men, eleven dancers, in a permanent state of nudity that exposes the diversity of their bodies and origins, throwing themselves, body and soul, into this Anima Ardens (burning soul). Their dance will crescendo to the limits of trance practices, to a modified state of their bodies, their goal to reach an intense collective emotional climax, a poetic fury that will lead to a space of freedom. Together, the performers are an ephemeral tribe where each one is individual and at the same time fully mindful of and linked to the others. Their union on the floor brings mobility, fluidity and a balance that references rituals found in possession or shamanic trances.
Smits's works, amongst the pillars of the Belgian dance scene, range between sober modern lines to strange esthetic and sometimes provocative pop, and are considered controversial. He tests our relationship with our bodies as a finite object of passion and pleasure. "The body is a political space. The last free territory remaining." -Thierry Smits. The post-performance discussion will follow the October 18th performance.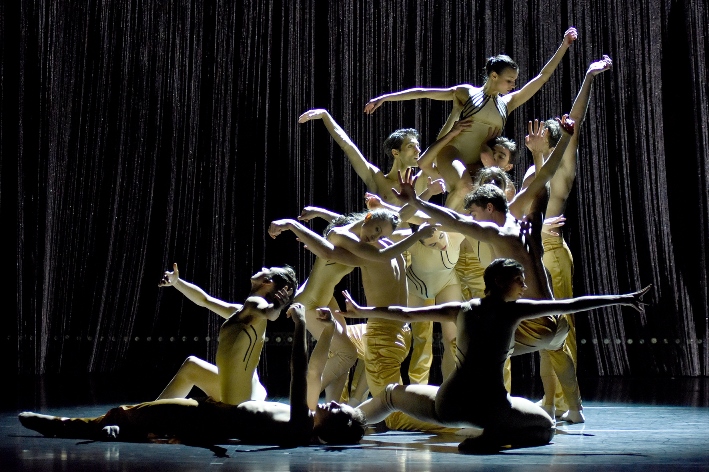 October 16th – 17th
Gauthier Dance//Dance Company Theaterhaus Stuttgart (Germany)
An Evening of Repertory:
Ballet 102 by Eric Gauthier; Vioncello by Nacho Duato; My Best Enemy by Itzik Galili; Alte Zachen by Nadav Zelner; Now and Now by  Johan Inger; Streams by Andonis Foniadakis; Pacopepepluto by Alejandro Cerrudo
Gauthier Dance is a world-renowned, dynamic company of sixteen highly individual, versatile dancers, directed by the dancer, choreographer and musician Eric Gauthier. They bring an eclectic evening of repertory to Suzanne Dellal which features the extraordinary depth and versatility of the dancers. The works range from cheeky to abstract and feature choreography by some of the world's most sought-after choreographers today. Ballet 102, a satire of the 102 positions of the classical pas de deux. Violoncello, by Nacho Duato, is about the life of Johann Sebastian Bach and imagines the composer playing his partner with a bow as if playing a cello and Johan Inger's Now and Now explores different phases of love over many years. Streams by Greek choreographer Andonis Foniadakis personifies chaos and order in which dancers' bodies form ever-changing constellations. Pacopepepluto is comprised of three solos, the dancers clad only in flesh-coloured dance belts dancing to the songs of the "King of Cool" Dean Martin. The evening also features excerpts of works by Israeli choreographers Itzik Galili and Nadav Zelner. The post-performance discussion will follow the October 16th performance.
October 21st – 22nd
Helena Waldmann
Good Passports Bad Passports – a borderline experience
One of Germany's most sought-after and politically-relevant choreographers of our time, in Good Passports Bad Passports, Helena Waldmann addresses a topic that currently concerns us like no other – borders. The passport, its validity, its prestige, the freedom of movement it guarantees or takes away, is only the first representative of the nationalism that we all carry around with us. Wherever we define ourselves as a particular group, we shut out others. The foreign, the unknown, stays at a distance. At the same time we yearn to overcome borders, to force them open so that we can discover new things. It seems as though we are increasingly ready to subordinate our freedom to our need for security. Do we really want this?
At the centre of the work – and central on stage – is a wall made of people that separates two very different ensembles, four contemporary dancers and four acrobats. Waldmann's protagonists: 30 people – dancers and acrobats, wall builders and wall watchers, locals and foreigners. The post-performance discussion will follow the October 21st performance.
October 24th – 25th
Charlotta Öfverholm
AGE ON STAGE: Survival Kit
with Guest Performance by Talia Paz
After 25 years they have nothing more to prove. Only the strong longing to be themselves, to mold what means the most – to shake the world wordlessly. And they fucking burn for it! Survival Kit, Charlotta Öfverholm of Sweden presents maturity on stage and questions the norms concerning age and bodies in the field of dance by presenting featuring dancers over the age of 45. SURVIVAL KIT: Age on Stage features works by Sharon Fridman (Israel), and Martin Harriague (France) and a special solo performance by famed Israeli dancer Talia Paz.
Light House, by Fridman,represents an ongoing search; the search for a path, the search for balance. Beauty and the Beast by Martin Harriague and won the prestigious Scapino Production Prize at the Hanover International Choreography Competition 2015, Germany. Included in the evening is Am I, a solo choreographed by Michael Getman especially for acclaimed dancer Talia Paz. The dance movements are all part of Talia Paz's personal movement material she embodied and performed in the last 20 years from the languages of Ohad Naharin, Matz Ek's, Stijn Celis, and Sharon Eyal's, and others.  The sound score deconstructs text from "Let Me Dance For You" of A Chorus Line.  The post-performance discussion will follow the October 24th performance.
October 30th – 31st
Zhao Liang Art
The Tea Spell
The Tea Spell originates from a group of antiques found in ancient temple – tea sets used by Emperor Xizong of Tang Dynasty. The tea is used to tell the story of the encounters of a stunningly beautiful woman (played by male dancer) with a farmer, an officer and a monk respectively – each man  with a unique psychological orientation of seduction, struggle, or obliviousness. Through a multi-sensory experience, the audience glimpses into the subtle wisdom of the universe in a detached way. The performance features cutting-edge aesthetics of costumes, props, choreography and artistic makeup. The post-performance discussion will follow the October 30th performance.
Israeli premieres and performances will include:
The world premiere of Yasmeen Godder's re-mounted 2003 work Two Playful Pink with dancers Dor Frank (Israel) and Francesca Foscarini (Italy).
Ice Tree – a new work by the Inbal Pinto and Avshalom Pollak Dance Company.
Kamea Dance Company will present a new work by Tamir Ginz and Nacho Duato's Gnawa.
The Kibbutz Contemporary Dance Company will present Mother's Milk, a new work by Rami Be'er.
All information on dance performances is from the Suzanne Dellal Centre. For dates, times, and ticket information please consult the Suzanne Dellal website.