Tonight, at 3 AM local time, the 82nd Academy Awards will be given out. This is not an especially important event. Ask any film critic and most film-lovers, they will attest to this fact. Why, then, is so much emphasis put on the Oscars? And why does every film writer need to address it?
The glib answer is 'hey, it's the Oscars'. It just is. An established tradition. Movies are changed for it. Many are made for it. The Oscars have made it so most movies that wish to be taken seriously are released in one relatively shot period of the year- between October and January (A little later till they get to us). They have created a problematic system for a stupid purpose, and everyone goes along with it because it's the only game in town. Yet I look forward to the Oscars, can remember a disturbing amount of trivia about it (like 'The Hustler' winning for Harry Horner's production design in 1962), and stay up every year to watch, even in the midst of basic training. I mark my favorites in each category, and I am excited when one of them wins.
 Why? After all, it is a phenomenon that is banal at best. Here then, are the best excuses I've come up with for lavishing so much attention on the Oscars:
 
1. It offers a frame of a film-going year. As arbitrary as it is, it is helpful to be able to categorize films –otherwise a limitless, ever-expanding world- by year. And films released in the US over one calendar year is as good a way as any to do that, as local distribution is often inexplicable. Even though it is occurring in March 2010, this coming Oscar ceremony officially ends my own film-going year of 2009, and clears the slate for 2010. There are still many films from 2009 I'd like to see and need to see, but no longer will I obsessively hunt them down, with a clock ticking- I will see them at my leisure.
2.   It's nice to see one's favorite's awarded. As stupid and sychophantic as that is, it can't be denied.        
3. More distantly- these awards can help the recipient's career, which does encourage one to root for his or her favorite.
4. By far the most important one- they do represent a celebration of films. Not always great film –nor, indeed, necessarily good films- but it does place film front-and-center. Most of the year, most films are strictly inside-baseball. I watch them, read about them, write about them, discuss them, and ponder them- all on an intimate basis, with a small community. The Oscars give a sense of a much larger, global community.
      
This artform I treasure is given a platform. A gaudy, often smug one, but still, a platform that allows it a farther reach than it enjoys the rest of the year.
5. Somewhat less lofty….I like the show itself. An MC does his or her best to entertain, people I admire show up, sometimes they get a minute in the spotlight, people deliver speeches- all revolving around a topic I am passionate about. I can watch favorite moments from past shows several times over the years, and I am one of the few people who wish the show was longer.
 Hosting the show this year will be Steve Martin and Alec Baldwin. This will be Martin's third time as host (following two terrific turns in 2001 and 2003), and Baldwin's first. This is the first time since the 80's that there will be more than one host. Hopefully, the two very talented men will be given enough room to get the job done properly. Last's year Hugh Jackman was fine, but aside from the opening, was barely there. The best shows are those where the host is ever present- like Billy Crystal was for a lot of the 90's (Jon Stewart was quite good, too).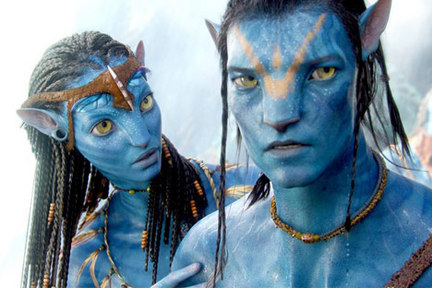 The main battle will be 'Avatar' vs. 'The Hurt Locker', though it seems like they'll only be fighting it out in the technical categories. 'Avatar's momentum has died down a bit, and it seems like 'The Hurt Locker' is a favorite to win best picture.
This year, in a widely publicized move, the Academy nominated 10 films for best picture, in place of the usual 5. This was done to increase interest amongst casual film-goers, giving them a wider selection of films to root for, in an attempt to ensure that a film as popular as 'The Dark Knight' was last year could get in there (And it certainly has worked- it is unlikely that 'Up', 'District 9' or 'The Blind Side' would have been nominated otherwise). Still, as usual, it comes down to five real candidates (those that also received a best director nomination), out of which only 2-3 have an actual chance to win. This new system is also absurd in how it allows for a situation where a film can be considered one of the ten best pictures of the year with only a couple of other nominations. Apparently, 'The Blind Side' qualifies solely on the basis of Sandra Bullock's performance, the only other nomination it received.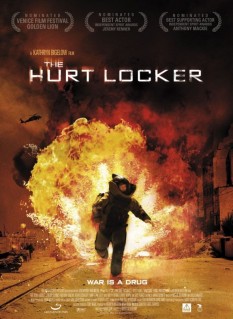 The momentum is with 'The Hurt Locker' for the two most prestigious awards, best picture and best director. If director Kathryn Bigelow were to win, she would become the first woman to do so in this category. 'The Hurt Locker' is a very good film and is very well directed, though 'Inglourious Basterds' would be my pick for both categories (And I prefer 'A Serious Man', nominated for best picture, as well). I have not seen 'Precious' or 'The Blind Side' yet, however the rest are a pretty good group, made up entirely of films that are at the very least decent (though I found 'Up', 'District 9' and 'Up in the Air' to be extremely overrated).
 I am at a disadvantage with the acting categories, as I have not seen many of the nominated performances, either for lack of time, lack of opportunity, or lack of interest.  Jeff Bridges is a favorite to win best actor for 'Crazy Heart', which has yet to come to Israel. I have not had a chance to see Colin Firth in 'A Single Man', and have been putting off seeing 'Invictus', for which Morgan Freeman was nominated for playing Nelson Mandela (I will see it eventually, but Freeman playing Mandela sounds as perfect as it does dull). Of the two I have seen, Jeremy Renner is my pick for his great role in 'The Hurt Locker'. George Clooney does some good work in 'Up in the Air', where he was essentially miscast.
Sandra Bullock is a favorite to win best actress for 'The Blind Side'. I have only seen one of the performances in this category, that of Carey Mulligan in 'An Education', and that is my own pick. Even if any of the other women (Merryl Streep, Helen Mirren and Gabourey Sidibe) are as good, Mulligan's performance is one of my favorites in a long time, my own pick for best actress of the past three years.
In the supporting races, it is all but a done deal. Christophe Waltz has been destined to win best supporting actor since 'Inglourious Basterds' was released, and is entirely deserving of it. Again, I haven't seen three of the other nominees (Matt Damon in 'Invictus', Christopher Plummer in 'The Last Station' and Stanley Tucci in 'The Lovely Bones'), and Woody Harrelson is marvelous in 'The Messenger', but I can't imagine any of them over-shadowing Waltz's one of a kind performance, on which so much of the film rests.
I've seen two of the five performances nominated in the best supporting actress category- Vera Farmiga and Anna Kendrick, both from 'Up in the Air'. Farmiga was absolutely the best thing about that film, while Kendrick's role was a bit flat. The winner, though, is destined to be Mo'Nique, for her towering performance in 'Precious' (so I'm told- again, I haven't seen it yet).  
In addition to best visual effects, 'Avatar'will probably take a decent amount of the technical categories. Nobody cares a great deal for the sound categories, so they will probably go to 'Avatar' just for having the most sound, though 'The Hurt Locker's' soundscape is just as detailed and arguably even more crucial to the film. Editing is something of a toss-up as well, because how does one tell if a film is particularly well edited? (The tightness of a film could just as easily be the director or cinematographer's work as the editor) This can go to either the most editing ('The Bourne Ultimatum' took it a few years ago for instance), or as another award for the best film.
The cinematography category is a question- as 'Avatar' poses a unique dilemma there. How much credit does one give to cinematographer Mauro Fiore is all his images were extensively processed with visual effects? For my money, Robert Richardson did a beautiful job on 'Inglourious Basterds', as did Bruno Delbonnel ('Harry Potter VI'), Barry Ackroyd ('The Hurt Locker') and Christian Berger ('The White Ribbon').
Costume Design/Art Direction/Make-up often go to the most designed movies, rarely for the more subtly effective ones. This is not to take away from the winners, just to point out that usually the most obviously costumes/designed/made-up films will win- and very often period pieces. Costume will probably go for either 'Nine' or 'Coco before Chanel' (it's about a designer, for chrissake), Art Direction to 'Nine' or 'Avatar' (just because it can qualify, though, like cinematography, it stretches the term), and Makeup to 'The Young Victoria', though the Italian film 'Il Divo' would be a more interesting choice.
In the music categories, "The Weary Kind (Theme from 'Crazy Heart)" seems to be the favorite to win for best song, while best score will probably go to Michael Giacchino for 'Up'. Giacchino is a terrific composer, and though his score for 'Up' is weaker than his two previous scores for Pixar, he would be a very good choice. In its stead, I would be happy to see Alexandre Desplat win for his lovely eccentric score to 'Fantastic Mr. Fox' or Hans Zimmer to win for his load-bearing score to 'Sherlock Holmes'. I'm okay with 'Avatar' winning, too…just not Marco Beltrami and Buck Sanders for 'The Hurt Locker'. Beltrami is a good composer, but this score has a relatively small impact on the film, and was seemingly nominated for being as unmusical as it could be (It's appropriate for the film…but certainly not worth singling out).
I have not seen anywhere near enough of the documentary features, Live action shorts or animation shorts to really comment, though the documentary 'The Cove' (about dolphin-hunters in Japan) and the short animation film 'A Matter of Loaf and Death' (from Nick Park and Aardrman studios) seem to be the favorites in their categories.
In the best animated film category, 'Up' is all but guaranteed to win. I much prefer 'Fantastic Mr. Fox' and 'Coraline', but I seem to be alone on that.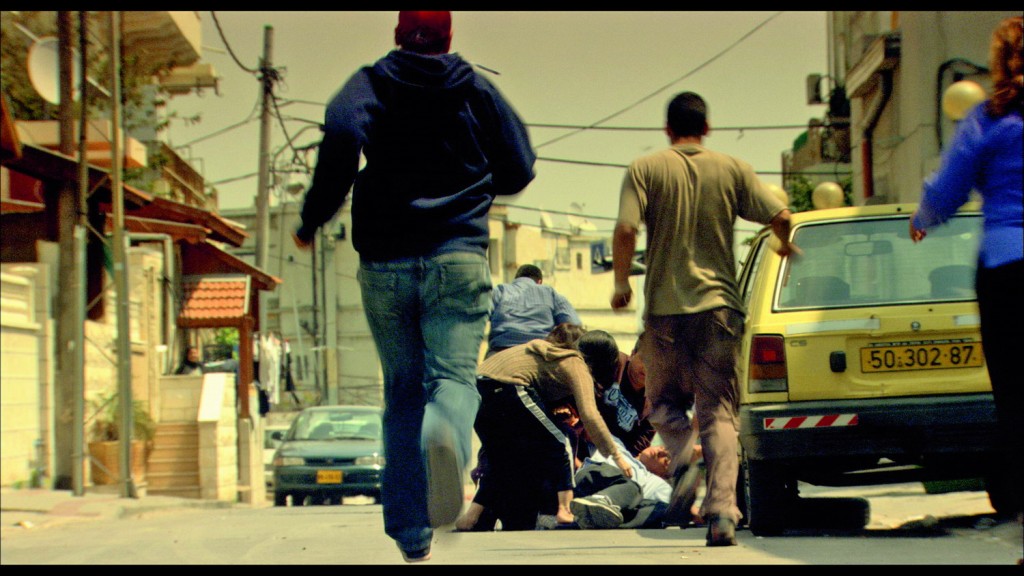 And finally, we get to best foreign film. Third year in a row that an Israeli film is nominated. Unfortunately, it would appear that we are, once again, going to be disappointed. All four of the other nominated films have had a higher profile, particularly Michael Haneke's 'The White Ribbon' (Germany) and Jack Audiard's 'Le Prophete' (France). Haneke's film is the front-runner, though this is one category that is voted on only by people that have seen all five films (as opposed to most of the categories, which are voted on by everyone), and is hardest to get a sense of. Last year, 'Waltz with Bashir' was odds on favorite, only to be beaten by the Japanese 'Departures', the most obscure and least impressive of the nominees. This year, if an upset were to occur, it would most likely be in favor of Argentina's 'El Secreto de Sus Ojos', though one can always hope for 'Ajami' to sneak in there. I would be thrilled to see Israel's film industry awarded here, particularly for a good film like 'Ajami', though I think Haneke's film to be the better of the two.
SHLOMO PORATH