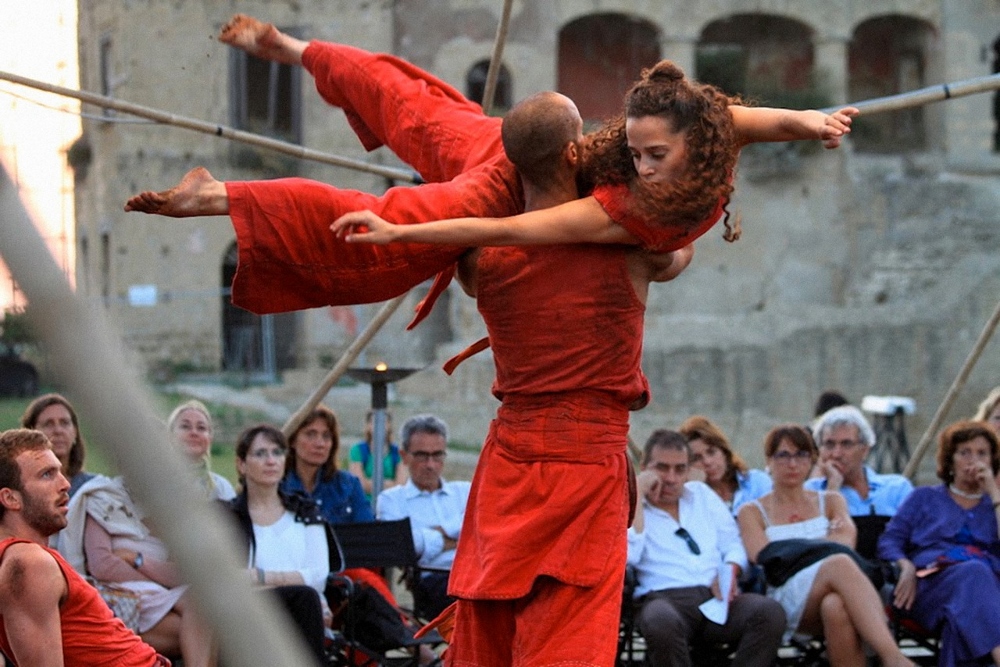 Looking forward to Rosh Hashana, and the celebration of new beginnings, Vertigo Dance Company will perform Birth of the Phoenix outside the walls of the Old City in Jerusalem. Performances will take place in the Boney Ha'Ir garden, between Jaffa Gate and Zion Gate, from September 2 – 6, 2017. A joint project of the Vertigo Dance Company and the Jerusalem Development Authority, admission to the performances is free.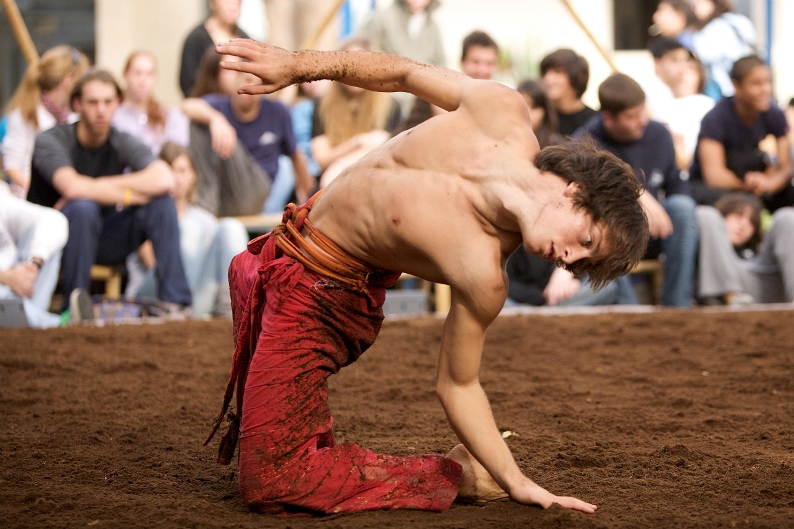 Vertigo Dance Company's Birth of the Phoenix is a work of enduring power and beauty, dazzling in its sensual, spiritual force. Choreographed by Noa Wertheim, Birth of the Phoenix is performed inside a geodesic bamboo dome. At the center, a circle of red brown earth. The audience sits around the perimeter, close to the earth, close to the dance. What takes place inside that circle is a mesmerizing dance at once intensely physical and at the same time evoking the sense of ritual. Sensual slow curving motions metamorphose into strong, fast, leaps and twirls.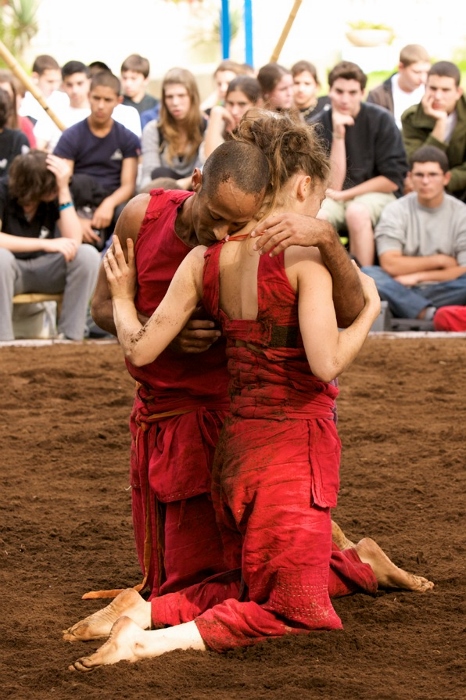 All that we see is not calm, there are confrontations, challenges, forces between the dancers pulling in different directions, shifts in the balance of power. There is a sense of destiny and ritual, moments of tender ambiguity. Ultimately, there is a sense of renewal, energy and exultation. The dancers are all strong and sensitive performers, drawing us into their sacred circle, and the music by Ran Bagno is transcendental. It's a dance that leaves the viewer mesmerized, breathless. (from the Midnight East review of Birth of the Phoenix)
Admission is free, places may be reserved in advance, via the Vertigo Dance Company website, http://vertigo.org.il , or call: 02-9900235/026244176, otherwise admission is based on space available.
Performances:
Saturday, September 2nd at 22:00; Sunday, September 3rd at 19:30 and 22:00; Monday, September 4th at 19:30 and 22:00, Tuesday, September 5th at 19:30 and 22:00; Wednesday, September 6th at 22:00.