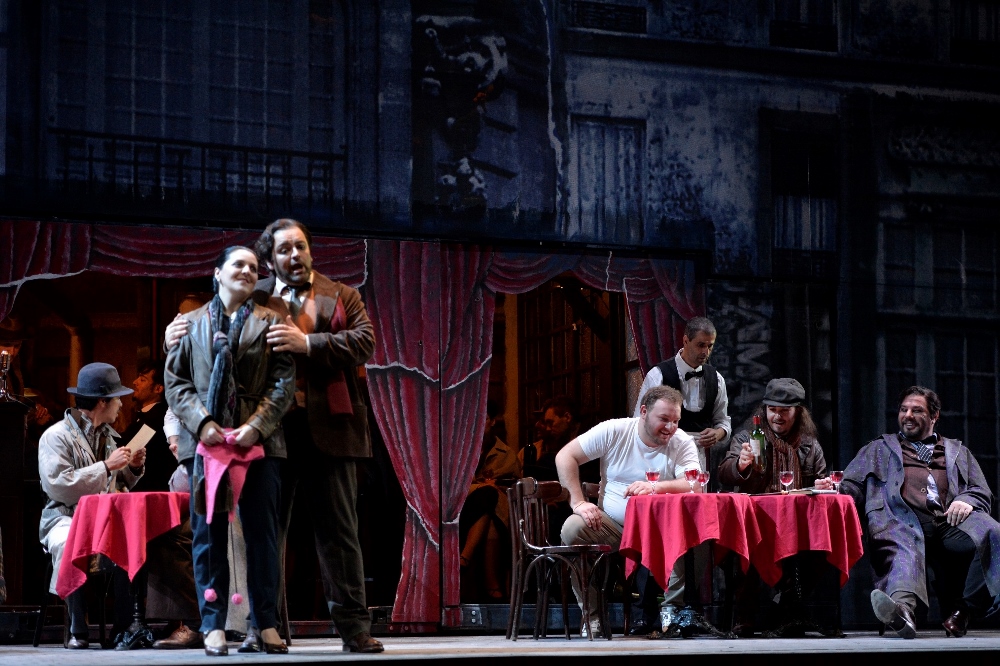 Hang out with some pretentious 1840s hipsters in La bohème, coming this month to the Israel Opera! A poet, a painter, a musician, and a philosopher all walk into a bar. Sounds like a joke? Nope, it's the plot of, the Puccini opera that will open the season at the Israeli Opera, with performances from November 22 – December 8, 2017.
If the characters of La bohème lived in Tel Aviv instead of in Paris, they'd probably be sharing a dirty loft in Florentin, spending the little money they earn from art collectives on artisanal organic coffee and local craft beer, and hanging out at Hoodna. Yes, La bohème is all about hipsters, or rather, their nineteenth-century predecessors: a bunch of artists who live in poverty, surviving on crappy freelance gigs, burning their manuscripts for warmth in winter, and using a newspaper as a tablecloth. When the opera opens, they all decide to go hang out at a bar and Rodolfo, who has been procrastinating this whole time, stays behind to finish up an article. As he sits around the cold studio, suffering from writer's block, he meets Mimì, who is suffering from consumption. Sparks fly, and the story sets off towards its tragic end.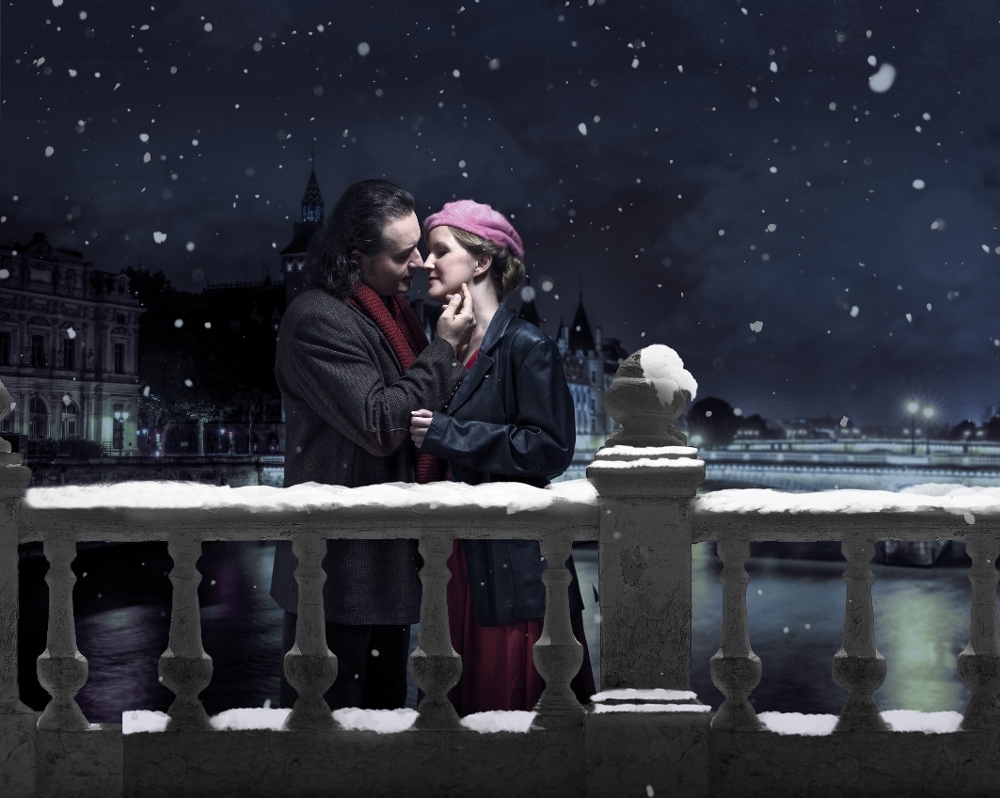 Since starving artists always seem to know each other, we can assume that parts of the story are semi-autobiographical. The libretto of La bohème was taken from a series of vignettes by Henri Murger, Scènes de la vie de bohème, which romanticized the lives of the artists who inhabited the Latin Quarter of Paris. The stories made their way from a tiny local magazine to the theater stage, and finally turned into not one but two operas, one unsuccessful version by Leoncavallo, and one by our friend Puccini, which would go on to become one of the most performed operas in the world. Later, these stories would inspire the musical Moulin Rouge.
In this production, two casts of young artists portray the Parisian bohemians (we just hope they're better paid.) As Rodolfo, we have Alexei Dolgov, last year's Edgardo in Lucia di Lammermoor, returning to the Israel Opera stage, and Arthur Espiritu, who's sung Tamino here in 2011, returning all the way from the Phillippines. As Rodolfo's main squeeze Mimì, we have our own Alla Vasilevitsky, Israel Opera regular, and Noa Danon, who we last heard in 2013 and who has been singing regularly at Theater Magdeburg. Two of our favorite Israeli sopranos, Hila Baggio and Shiri Hershkovitz, will share the role of the flirtatious Musetta, and frequent Israel Opera guests Vittorio Vitelli and Ionut Pascu portray Masetto, the poor bastard at Musetta's mercy.
A special guest from Mobile, Alabama, Nicholas Brownlee, is making his Israel Opera debut in the role of the philosopher Colline. This isn't Brownlee's first time appearing on the Israeli stage – in 2012 he participated in the IVAI's Summer Opera Program, singing in a masterclass with baritone Thomas Hampson. We're curious to hear what the past five years, during which he scored a prize at Placido Domingo's Operalia competition, have done for him. Italian bass Fabrizio Beggi shares the role of Colline, also in his Israel Opera debut. Also performing will be Noah Briger, Guy Mannheim, and Yair Polishook.
We've seen this particular production of La bohème before, directed by Stefano Mazzonis di Pralafera, the passionate operatic director who has given us very grand productions of Nabucco and Otello. Composer-conductor Francesco Cilluffo, who has conducted in Israel several times and most recently in Madame Butterfly in 2016, will take his place in the pit once more.
Pre-performance talks will take place an hour before the opera begins (as always, free for ticket holders). Backstage tours and Opera Talkback sessions will take place before select performances. Performances begin November 22 and run through December 8. For all the details and for tickets, visit the Israeli Opera website.