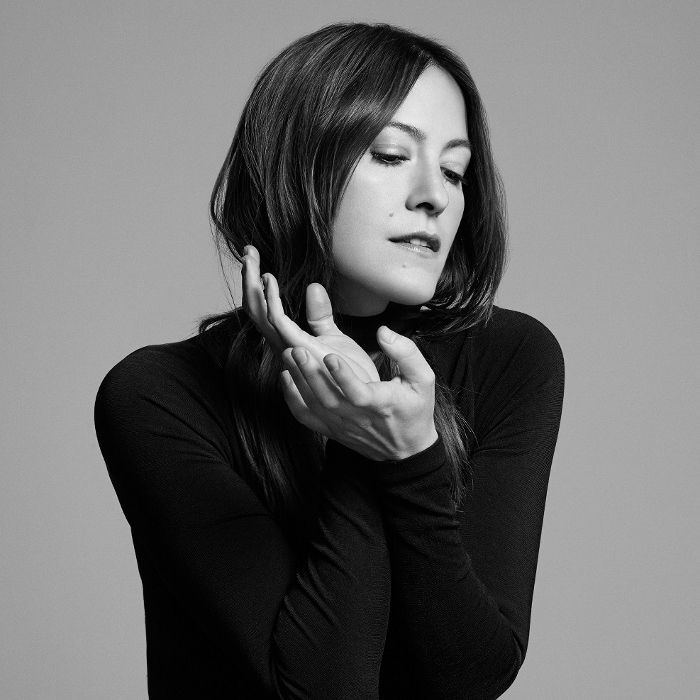 Music will fill the galleries of the Israel Museum as The Jerusalem Jazz Festival taking place from November 29 – December 1, 2017. International and Israeli jazz musicians will perform in the unique setting of the museum. The Jerusalem Jazz Festival is an international project of the Israel Festival, directed by Eyal Sher, and under the artistic direction of Avishai Cohen, the renowned jazz trumpet musician.
The full festival program:*
Keren Ann  &"Non Standards"
U.S.A., France, Israel
Auditorium, 29.11, 7:30 P.M./Auditorium, 1.12, 2:15 P.M.
After great international success and collaborations with musicians such as Iggy Pop and KT Tunstall, Keren Ann will be giving two performances with the Non Standards Project. While Keren Ann works mainly in Paris and New York, her visits to Israel over the years have made their mark. During her last visit, she appeared with Shlomi Shaban and Avishai Cohen in a well-received series of special performances.
"Non Standards" is a musical project of the Yellow Submarine that hosts various artists and gives their works a unique jazz arrangement. It has released two albums since its founding in 1999. Its current director is pianist and arranger Tomer Bar. In its current incarnation, Non Standards has collaborated with many prominent musicians including Alon Oleartchik, Yoni Rechter, Efrat Gosh, Tamar Eisenman, Mika Karni, and Maor Cohen. During the 2016 Jerusalem Jazz Festival, "Non Standards" performed with Rickie Lee Jones. "Non Standards" is Tomer Bar (piano, musical director, arranger), Itai Kriss (flute), Nitzan Bar (guitar), Yorai Oron (bass), and Ofri Nehemya (drums), with special guest Avishai Cohen (trumpet).
The performance is produced by the Yellow Submarine, with support from the Mifal HaPais Council for the Culture and the Arts.
The Danny Rosenfeld Quintet
Israel
Modern Art gallery, 29.11, 8:00 P.M
Trumpeter Danny Rosenfeld is back with a new and dynamic acoustic quartet: Gil Surin on piano, Ram Erez on double bass, Gasper Bertoncelj on drums and Din Zur tenor saxophone.  The band will play hits, especially swing, from the golden age of American popular music, while staying faithful to the original melodies.
In his youth, Rosenfeld heard musicians such as Roy Eldridge, Dizzy Gillespie, Red Rodney, and Tommy Turrentine, who inspired him and formed his musical character as a trumpeter, drummer, and teacher who grew up in the New York jazz scene of the 1980s. He expresses his deep love for jazz not only in his playing, but also with his whole being, and particularly in his commitment to passing on his deep knowledge of the jazz tradition to hundreds of students, who are privileged to learn from an unquestioned authority in the field.
Rosenfeld has played and recorded with many renowned artists, including Frank Hewitt, Sacha Perry, Jimmy Lovelace, and Charles Davis. He brings all of his experience and inspiration to the Jerusalem Jazz Festival as he plays songs by Cole Porter, George Gershwin, and Jerome Kern alongside works by Richard Whiting, Harry Warren, and Frank Loesser, for a performance that will surround us with the beloved sound of jazz.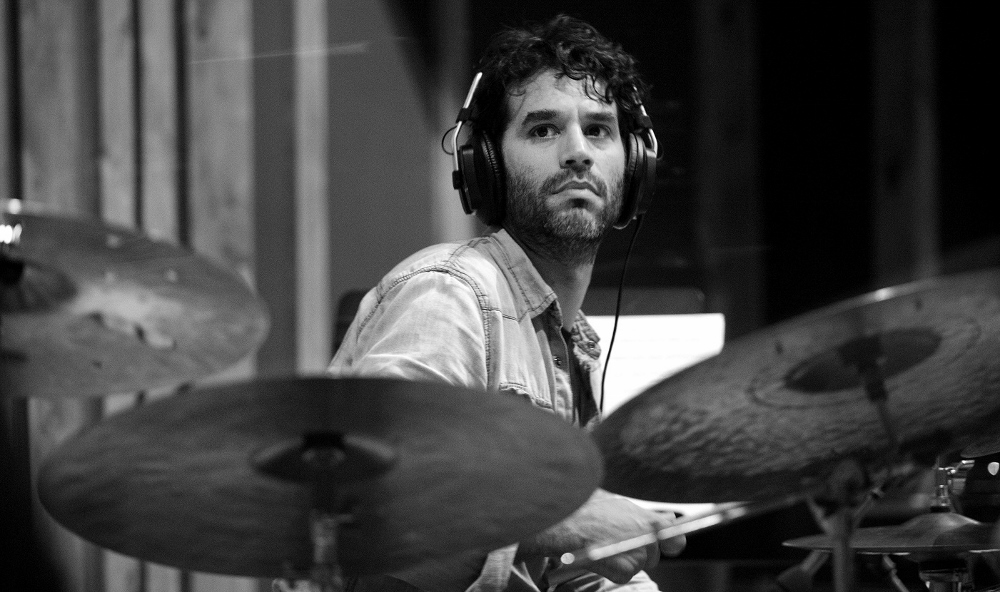 The Daniel Freedman Quartet
U.S.A., Israel
Israeli Art gallery, 29.11, 8:30 P.M / Auditorium, 1.12, 12:00 P.M
After studying with masters such as Max Roach and Billy Higgins, as well as masters in Africa and Cuba, Daniel Freedman has become well known as one of the most eclectic and captivating drummers in the world.
He has performed for many years with the Grammy Award-winning singer-songwriter Angélique Kidjo, who performs as a guest artist on his latest solo album, "Imagine That" (2016). He has performed with Omer Avital and Jason Lindner, who appeared in last year's Jazz Festival, and has also played and recorded with Sting and Youssou N'Dour.
Freedman is a founder of the super-group Third World Love (with Avishai Cohen, Omer Avital, and Yonatan Avishai). The Jerusalem Jazz Festival is an opportunity to see half of this group on stage — Freedman on drums and Yonatan Avishai on piano, with Gilad Hekselman on guitar and Barak Mori on bass.
The Bad Plus
U.S.A.
Auditorium, 29.11, 9:45 P.M
Jazz aficionados got to know The Bad Plus — founded in 2000 in New York by Ethan Iverson (piano), Reid Anderson (bass), and Dave King (drums) — by virtue of its original and inspiring interpretations of a wide spectrum of music: rock, pop, and classic rhythm and blues, alongside original melodies that break rules and push familiar boundaries.
The Bad Plus's live performances are addictive, with the pure enjoyment that comes from watching talented musicians play their complex works with skill and stirring energy. The group's show at the Jerusalem Jazz Festival is a farewell performance, as Ethan Iverson is leaving to begin a solo career. This show cannot be missed, since it is the last opportunity to see the original ensemble.
Moderato Cantabile
Germany, France
Ai Wei Wei exhibition, 29.11, 9:00 P.M / Ai Wei Wei exhibition, 30.11, 7:00 P.M
The musical connection between the German cellist Anja Lechner and the French pianist François Couturier was created when they played in the Tarkovsky Quartet. Their music crosses boundaries, with arrangements of works by G. I. Gurdjieff, Federico Mompou, and Anouar Brahem, as well as works by Couturier himself.
Over a long and fruitful career, Lechner has appeared with orchestras such as the Amsterdam Sinfonietta and with artists such as Alexei Ljubimov, Silke Avenhaus, and Agnès Westermann. For eighteen years she was the cellist of the Rosamunde Quartett, which appeared all over the world and released albums that have won high praise.
Couturier, who began playing the piano at age six, composes works inspired by such artists as Paul Bley and Chick Corea. He came to worldwide attention when he was awarded the Prix Django Reinhardt in 1980, and joined the John McLaughlin Quartet in Britain shortly afterward. He has played since 2001 in a trio with Anouar Brahem, with accordionist Jean-Louis Matinier. Couturier released a solo album of piano works, "Un jour si blanc," in 2010.
Together, Lechner and Couturier take the listener from dark musical moments to moments of complete joy.
Noa Drezner hosts Rafael de Utrera
Israel, Spain
Modern Art gallery, 29.11, 10:00 P.M
The intriguing musical encounter between Rafael de Utrera (vocals) and Noa Drezner (guitar) will transport you to a world of flamenco that you have never encountered. Rafael de Utrera's extraordinary voice and traditional style combine with the music of Israeli singer-songwriter Noa Drezner, who crossed traditional gender boundaries to become one of the only women in the world to specialize in flamenco guitar.
Anyone who has seen de Utrera perform will never forget the voice that enveloped them and warmed their hearts. De Utrera, who has appeared with the greatest flamenco performers, such as Paco de Lucia and Vicente Amigo, comes to the Festival from Andalusia, bringing his powerful magic with him.
Drezner, who composed the melodies and produced the show especially for the Festival, invites the audience to experience a musical genre with ancient roots even as she shapes its future sound.
The show, which is influenced by the musical and cultural experiences Drezner accumulated during her years in Andalusia, features original flamenco works that she composed.
In this performance, tradition meets contemporary and the limits of gender are broken, giving us a profound and unforgettable cultural experience.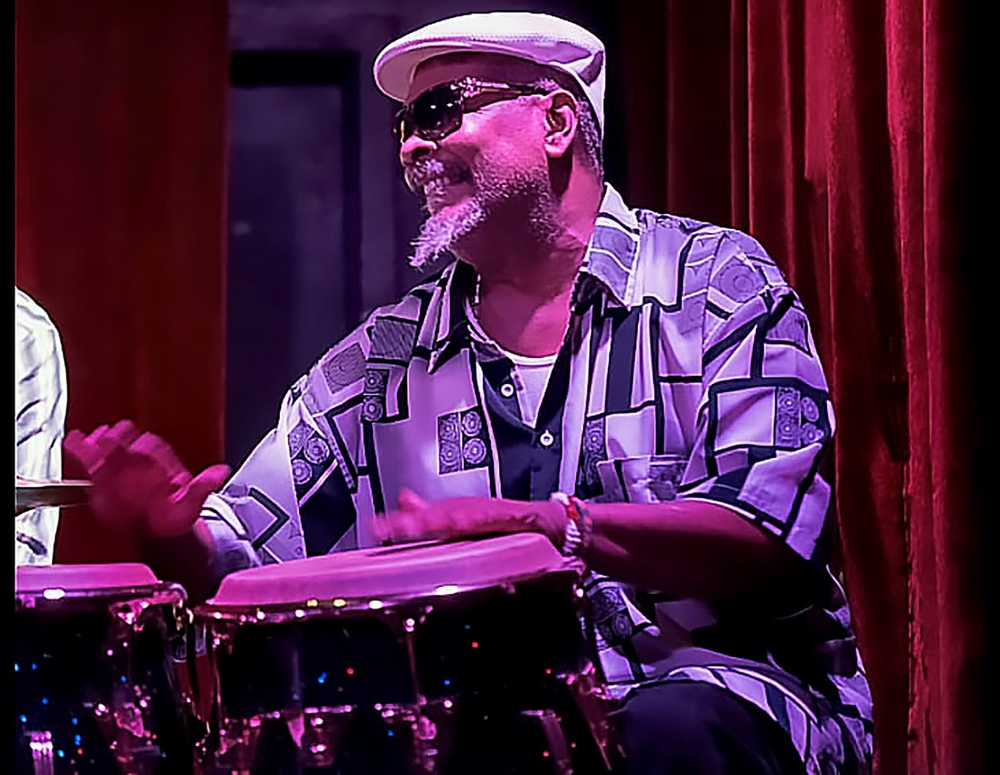 Roman Diaz & Agolona
Cuba
Israeli Art gallery, 29.11, 10:30 P.M /Auditorium, 30.11, 7:30 P.M
Since the 1980s, from the streets of Havana, through secret, mystical texts to world music to the jazz clubs of New York, percussionist Roman Diaz has brought the rumba into our lives and become an unquestioned authority on Afro-Cuban music.
Diaz began as a member of the Yoruba Andabo ensemble, which was founded by the late Pancho Quinto, and played and recorded over the years with the world's top artists. He recently participated in the Jazz 100 Project, a celebration in honor of the centennials of Ella Fitzgerald, Dizzy Gillespie, Mongo Santamaria, and Thelonious Monk.
The members of Agolona, Diaz's ensemble, are Diaz himself (percussion and vocals), Melvis Santa (vocals, piano, and percussion), Onel Multe (saxophone, flute, percussion, and vocals), Rafael Monteagudo (percussion and vocals), Anier Alonso del Valle (percussion and vocals), and Maximo Gustavo Valdes (vocals). In its Festival performance, Agolona will present its own unique repertoire, with a broad and deep sound that draws upon its tradition, presenting all the stations along the evolutionary journey of Afro-Cuban music.
The Elon Turgeman Quartet & Adam Nussbaum                         
Israel, U.S.A.
Modern Art gallery, 30.11, 8:00 P.M
Brilliant guitarist Elon Turgeman, a jazz pioneer, brings the musical influences that have inspired him over the years into his playing. The result is a warm and unique sound.
Drummer Adam Nussbaum (USA), a living legend, has played with prominent musicians such as Michael Barker, John Abercrombie, John Scofield, Toots Thielemans, and Dave Liebman.
A tight and profound musical connection developed between Elon Turgeman and Adam Nussbaum when they met about a year ago, and they recorded the album "Climb Up" with Avi Adrian on piano and keyboards and Yorai Oron on bass. The album will be launched at the Jerusalem Jazz Festival.
Guest saxophonist Mark Rozen will join in for the group's performance at the Festival, where they will play songs from "Climb Up" and dazzle us with their melodies and improvisations.
Papanosh
France
Israeli Art gallery, 30.11, 8:30 P.M / Israeli Art gallery, 1.12, 1:00 P.M
In one bowl, combine extraordinary talent, tremendous musical knowledge, and cool, refreshing groove. Mix well. The result: Papanosh, a French jazz ensemble that combines improvisation with contemporary groove and classical elements.
Raphaël Quenehen (saxophone), Quentin Ghomari (trumpet), Sébastien Palis (keyboard), Thibault Cellier (double bass), and Jérémie Piazza (drums), who founded the ensemble more than a decade ago, create the unique kind of music that has become Papanosh's trademark.
Papanosh performed at the most recent Winter Jazz Fest in New York, where they recorded with Marc Ribot and Roy Nathanson.
Come and experience music that will bring joy to your heart and make your imagination soar to new places, and sounds that will stay with you long after the show is over.
Sexmob
U.S.A.
Auditorium, 30.11, 9:45 P.M / Israeli Art gallery, 1.12, 3:00 P.M
Sexmob was formed in 1996 by Steven Bernstein (slide trumpet), Briggan Krauss (saxophone), Tony Scherr (bass) and Kenny Wollesen (drums).
The slide trumpet that Bernstein plays — a kind of soprano trombone — is what gives Sexmob its unique sound, raising the music that they play to new heights and bringing it to intriguing depths of sound.
Sexmob's members among the pioneers who combined contemporary pop and rock standards with an avant-garde approach. The result is a cool, funky sound that winks at different styles and honors traditional jazz.
After more than twenty years, Sexmob continues to probe the musical links between classical history and new, uncharted territory, drawing on them to create a captivating musical adventure.
ORI (Ori Alboher)
Israel, Germany
Ai Wei Wei exhibition, 30.11, 9:00 P.M
After living and working for several years in Berlin, Ori Alboher has returned to Jerusalem, his birthplace, where he first began making music. Ori makes music in every sense of the word: he creates the beats and the special sounds, does the sampling, records, and listens, letting himself be swept away on an endless wave of music that is his inner essence. He takes us along, leading us to new destinations and hidden feelings, and giving us a powerful and special experience.
Ori, who grew up in Jerusalem, began making music in 2012 under the name ORI. At first he was considered the music scene's best-kept secret, a hidden treasure kept only for those in the know.
Since then, Ori has become one of the most intriguing and in-demand artists. He has collected an audience of loyal fans in Germany and all over Europe, just like the family of aficionados that has formed around him in Israel. His second album, "1986," will be released in the autumn of 2017, near the opening of the Jerusalem Jazz Festival.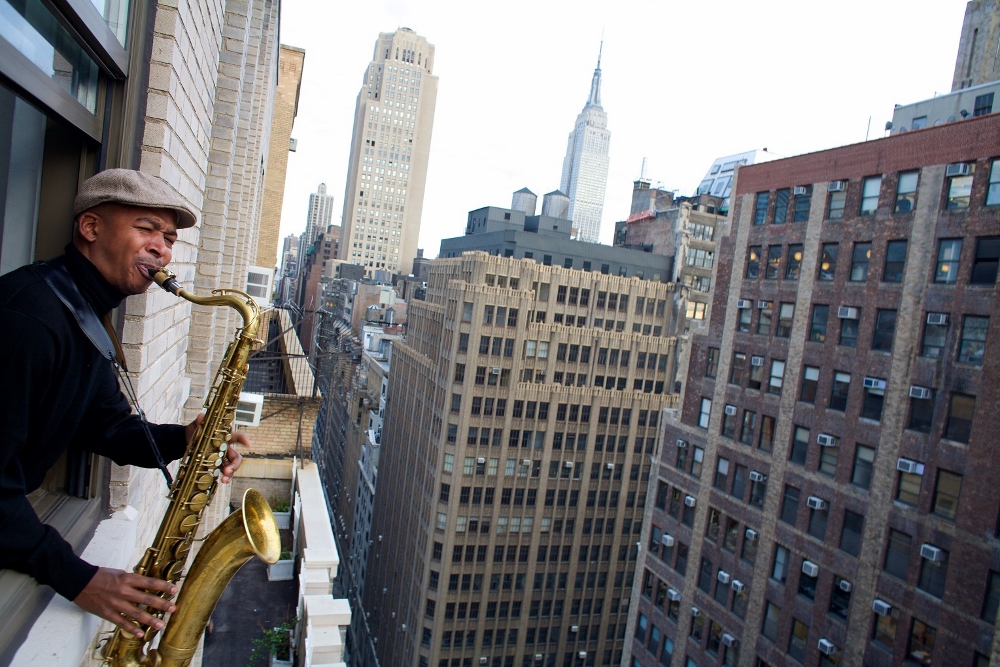 Greg Tardy & the Mizrach Trio
U.S.A., Israel
Modern Art gallery, 30.11, 10:00 P.M / Modern Art gallery, 1.12, 12:00 P.M
"Music is an expression of the soul and I always try to speak through my horn," says legendary saxophonist Greg Tardy. "I once heard an older musician say: 'It is better to be felt than to be heard.' I never forgot that. That is my approach to playing any style of music." Tardy lives up to these values in his shows, playing with total honesty and deep sensitivity and giving the audience an extrasensory experience.
Tardy began his musical career in the 1990s. He was a member of Omer Avital's sextet, Jason Lindner's big band, and bands led by Andrew Hill, a prominent jazz pianist of the 1960s. At the same time, Tardy continued studying jazz. His first instrument was classical clarinet. Later on, he became acquainted with the music of John Coltrane and the history of jazz and has added his own unique voice to the music ever since. He plays all over the world, and teaches at the University of Tennessee, Knoxville.
Tardy will be playing at the Festival with an Israeli trio — Eden Ladin on piano, Gilad Avro on bass, and Shai Zalman on drums — in a show that will be brimming with soul.
TIME GROVE
Israel
Israeli Art gallery, 30.11, 10:30 P.M
Nitai Hershkovits (keyboards, clarinet), Rejoicer (keyboards, beats), and Eyal Talmudi (saxophone, clarinet) explore new dimensions of live electronic music, raising and lowering, spinning and jumping, giving the audience pause to think and wonder, and giving the music the freedom it loves.
Time Grove's performance is a roller coaster of folk, jazz, and melodies that reach deep inside us, showing us that the sky is not the limit, but the beginning.
The Yogev Shetrit Trio
Israel
Modern Art gallery, 1.12, 1:30 P.M
The cool, rhythmic wonder who goes by the name Yogev Shetrit — the man and the drums — comes to us straight from a tour of jazz festivals in India and Guatemala as well as the Kazakhstan Astana Expo 2017 in, where he appeared with his new trio: Shetrit (drums, music, and production), Stav Goldberg (piano), and Menachem Welt (bass).
Shetrit is no stranger to world traveling. He is the founder of the hip-hop group Coolooloosh, which performed in some of the world's most important clubs and festivals. He founded the new trio in order to showcase his original, personal compositions.
"New Path," Shetrit's first solo album, fuse the Andalusian, Moroccan, Jewish, and Israeli musical traditions of his childhood in Be'er Sheva with contemporary jazz and punk. A refreshing, unexpected combination not to be missed.
Gilad Hekselman
U.S.A., Israel
Ai Wei Wei exhibition, 1.12, 2:30 P.M
The young generation listens to him and tries to emulate his sound. The New York Times compared him to guitar giants Pat Metheny and Kurt Rosenwinkel.  The "guitar hero" of New York's jazz scene, Gilad Hekselman built his reputation with his own fingers and a lot of hard work. He is now reaping the rewards, playing with the greatest artists and performing at the world's most important festivals, including just recently at the Newport Jazz Festival
At his solo performance in the Jerusalem Jazz Festival, Hekselman will play original music and covers of American and Israeli pop and rock songs, improvising everything but the set list, giving us a unique, memorable opportunity to be in the moment, with him.
ART/BEAT
This year's Jerusalem Jazz Festival challenges the boundaries of sound, offering the audience a real treat wrapped in beats and electronic music, some of which carries on a flirtation with jazz while other parts soar far beyond it.
Each day of the Festival, we will host an Israeli electronic music artist for two magical sessions in the space containing the intriguing exhibition entitled "In Full Color: Sixty Years of Design by Dan Reisinger."
Three ensembles, each with its own unique character, will bring us the newest sound of the contemporary beats scene.
Wednesday: PlayDead
Yuval "Rejoicer" Havkin and Jonathan "Shuz In" Lewin are the masked electronic-jazz duo Playdead. They unravel the boundaries of the existing, turning it into a kind of extraordinary parallel reality created by psychedelic electronic music with influences from jazz.
Thursday: Aquifer by Tomer Baruch
Tomer Baruch (Crunch 22) is a multi-disciplinary pianist and musician living in The Netherlands. In his new solo performance, he samples and arranges various toys and keyboards, moving between the naïve and the abstract and creating tones that are futuristic and yet familiar.
Friday: XEN
Chen Steinberg — singer, bassist, and songwriter — in an intimate, experimental duo performance.
Floating Sounds
 Lose yourself in the winding halls of the museum and wander to its mysterious hidden corners to discover pop up musical bits that take shape in a moment, and for the moment.  Find yourself among the shadows cast by the art works with a beloved artist playing a solo or collaborating in an impromptu duet with another festival artist.
With no rehearsal or preparation, the Floating Sounds are sure to fill your hearts and souls with the fresh, honest joy of pure improvisations.
These truly inspiring sounds will just float to you from among the walls. You will find out where and when once the Festival begins.
The Festival Academy
This year, as every year, the Festival honors the future generation, which is actually the generation of the present, as students from Israel's leading music schools participate in the Jerusalem Jazz Festival. Jazz ensembles from the Rimon School of Jazz and Contemporary Music, the Israel Conservatory of Music, and the Jerusalem Academy of Music and Dance, will be playing throughout the Museum.
Alongside the regular Festival performances, the student ensembles will play throughout the day on Friday on a special stage set up just for them. If the sun decides to make an appearance at noon, we will go out to greet it and enjoy the music on the terrace.
Jam Session
The nightly jam sessions at the Yellow Submarine have become a kind of festival in miniature within the Jerusalem Jazz Festival. We invite you to come and listen, make new friends, relax with old friends, and let the music take you where you want to go.
Musicians of all ages, Festival guests from Israel and around the world, will be jamming far into the night. Get a drink, pull up a chair, and enjoy the moment.
On Wednesday and Thursday nights, beginning at 11:30 and lasting till morning, the Festival will continue at the Yellow Submarine with jam sessions where anything can happen.
Admission is free.
Shuttles to the Yellow Submarine will leave the Israel Museum at the end of the shows, at 11:30 P.M.
The Yellow Submarine is located at 13 Ha-Rekhavim Street, Jerusalem.
The Jerusalem Jazz Festival will take place in the Israel Museum, Ruppin Boulevard, Ha-Kirya, Jerusalem. On the Festival days, tickets may be purchased at the Festival counters in the entrance hall of the Israel Museum. Performances in the galleries are approximately sixty minutes.  Performances in the auditorium last approximately seventy-five minutes. Doors open half an hour before the show begins. Seats are not assigned. For more information and to purchase tickets, please visit www.jerusalemjazzfestival.org.il or call 02-563-1544 Sunday through Thursday, 10:00 A.M.–4:00 P.M.
The Jerusalem Jazz Festival, is a flagship project of the Israel Festival, in partnership with the Yellow Submarine and the Israel Museum, with support from the Jerusalem Foundation, the Beracha Foundation, the Israel Ministry of Culture and Sport and the Foreign Ministry.
*All texts and information provided by the festival.