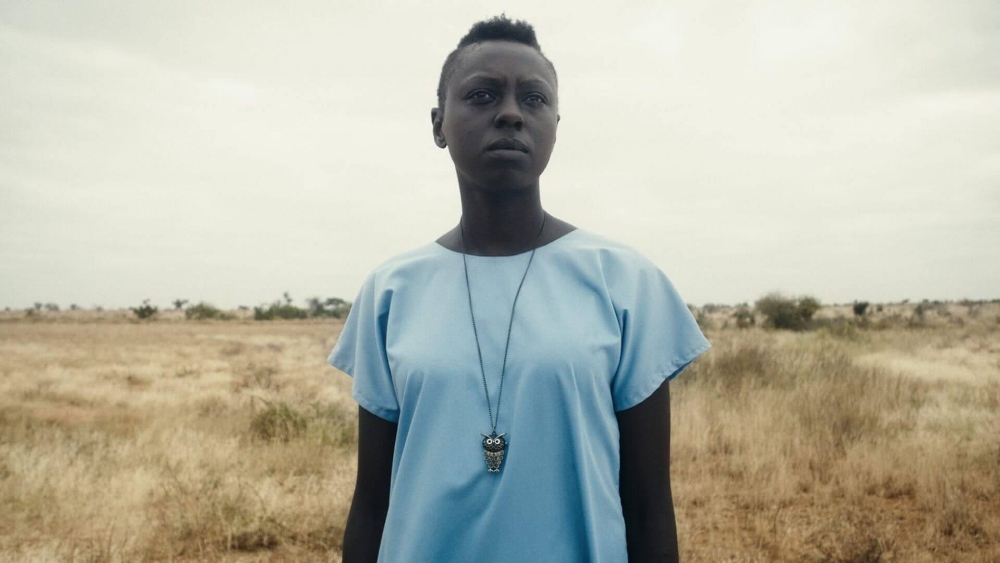 Atesib! African Film Festival is a new initiative launched by film director Bezzi Getta (Red Leaves), intended to showcase the diverse range of films from Africa, with an emphasis on the generation of new filmmakers. The festival includes both feature films and documentaries. It's an opportunity to view films not generally released in local commercial cinemas. Films will be screened at the Tel Aviv Cinematheque January 16 – 20, 2018, Haifa Cinematheque January 17 – 31, 2018, and Jerusalem Cinematheque January 18 – 31, 2018.
Although I have not had the opportunity to preview the films, I've culled some information on each film, and have noted those that indicate either English language or subtitles. The films are listed according to Tel Aviv Cinematheque screening dates, the full schedule for Tel Aviv with dates, times and ticket information may be seen on this link. Enjoy!
Wùlu
Daouda Coulibaly's debut film focuses on Ladji (Ibrahim Koma) who scrapes by selling tickets for a bus company. Frustrated by poverty and a system that doesn't let him get ahead, he turns to drug trafficking.
France/Senegal, 2016, 95 minutes, French and Bambara with Hebrew subtitles
Faaji Agba
Director Remi Vaughan-Richards' documentary follows an ensemble of almost forgotten Yoruba master musicians as they are rediscovered by Kunle Tejuoso, owner of Jazzhole Records, and emerge as the Faaji Agba Collective.
Nigeria, 2015, 90 minutes, English with Hebrew subtitles
Black Girl
Directed by novelist and filmmaker Ousmane Sembene (1923 – 2007), the film focuses on a young black woman working for French employers, who accompanies them to the Riviera, where she is exposed to the racism of her surroundings.
Senegal, 1966, 59 minutes, Wolof, French, with Hebrew subtitles
Kolwezi on Air
Documentary directed by Idriss Gabel focuses on the role of television and radio journalists in the Democratic Republic of the Congo.
Belgium, 2016, 73 minutes, French, Swahili, with Hebrew subtitles
Green White Green
A comedy about three friends with artistic aspirations in Lagos, Nigeria, directed by Abbas Makama.
Nigeria, 2016, 102 minutes, English with Hebrew subtitles
Sweat Rain
Directed by Hakim Belabbes, this feature film focuses on M'barek, who lives with his father, wife, and son, on the farm that has been in his family for generations. The extreme drought that prevails is a metaphor for the struggles of M'barek and his family.
Morocco, 2014, 94 min, Moroccan with Hebrew subtitles
Portrait of Jason
A documentary film directed by Shirley Clarke, this portrait of Jason Holliday (1924 – 1998) was filmed over the course of 12 hours on the night of December 3, in Clarke's living room, and includes the off-screen voices of Clarke and other crew members. The film was selected for preservation by the United States Library of Congress in the National Film Registry in 2015, as being "culturally, historically, or aesthetically significant."
US, 1967, 105 minutes, English with Hebrew subtitles
Lamb
Directed by Yared Zeleke, and screened in the Un Certain Regard section at the 2015 Cannes Film Festival, it was the first Ethiopian film chosen for the Official Selection. A boy whose mother died is sent to live with relatives, taking his lamb with him. When the relatives decide to use the lamb as a sacrifice in a religious festival, the boy decides to save the animal.
Ethiopia, 2015, 94 minutes, Amharic with Hebrew and English subtitles
Democrats
Directed by Camilla Nielsson the documentary focuses on politics in Zimbabwe following the 2008 election and efforts to rewrite the country's constitution. The screening will be preceded by a talk by Noa Levy, a doctoral student at Ben Gurion University, on the dynamics between people and government in Zimbabwe.
Denmark, 2014, 99 minutes, English with Hebrew subtitles
Three Israeli short films: Names (Israel, 2010, 20 minutes, Hebrew with English subtitles), directed by Brahanu Admasu, explores the relationship people have to their names; Facing the Wall (Israel, 2016, 26 minutes, Amharic with Hebrew subtitles), directed by Alemwork Mersha, focuses on a girl who is having difficulty accepting her family's move to Israel; Ya Ihmama, Oh Dove, (Israel, 2015, 11 minutes, Hebrew and Moroccan), directed by Amit Hai Cohen, is a collage of poetry and music, featuring, among others, the poetry of Erez Biton and the vocals of Neta Elkayam.
Captain Thomas Sankara: The Upright Man
Directed by Christophe Cupelin, the film focuses on Thomas Sankara, who at age 34 became president of Burkina Faso from 1983 – 1987, famous for his innovative ideas.
Switzerland, 2014, 90 minutes, French with Hebrew and English subtitles.
Ceddo
Directed by Ousmane Sembene, the Ceddo people try to preserve their traditional African culture against the onslaught of Islam backed by the King's support. They kidnap the King's daughter as a protest against their obligation to convert to Islam and a fierce struggle is waged between the two sides.
Senegal, 1977, 120 minutes, Wolof, French, with Hebrew subtitles
Kati Kati
The debut film by Mbithi Masya, focuses on Kati Kati, who wakes up one day in a barren wasteland.
Kenya/Germany, 2015, 75 minutes, English, Swahili with Hebrew subtitles
Horizon Beautiful
This feature film for the entire family, directed by Stefan Jäger, tells of a soccer magnate who travels to Addis Ababa to promote the sport, and Admassu, a 12-year-old boy with a passion for soccer. Recommended for ages 8+
Ethiopia/Switzerland, 2013, 90 minutes, English with Hebrew subtitles
Afripedia Series
Stocktown Productions presents a 5-part collaborative documentary series, showcasing creatives from Africa in different disciplines: art, film, photography, fashion, design, music and more.
Angola/Ghana/Kenya/Senegal/South Africa/Sweden, 2014, 140 minutes, Wolof, French, Portuguese, English, with English subtitles
Xala
Satire of modern Africa directed by Ousmane Sembene focuses on a half-Westernized black businessman who becomes impotent because of a curse known as the xala.
Senegal, 1975, 123 minutes, Wolof, French, with Hebrew subtitles
Rain the Colour Blue with a Little Red in It
An adaptation of Purple Rain, directed by Christopher Kirkley, the film follows a group of underground guitarists, focusing on Mdou Moctar, who is in constant struggle to realize his dreams: rivalry, family, and inner demons.
Nigeria/USA, 2015, 75 minutes, Tuareg with English subtitles
Grigris
Directed by Mahamat Saleh Haroun, the film tells of a 25-year-old man with a paralysed leg who dreams of becoming a dancer, and starts to work for a gang of smugglers.
Chad, 101 minutes, French, Arabic, with Hebrew subtitles.