The Holon Adloyada Purim Parade will take place on Thursday, March 1, 2018. This year's parade will celebrate Israel's 70th and the theme will be "Israeli Selfie," featuring the diverse faces and facets of the Israeli experience. The parade begins at 12:00, from 135 Sokolov, then marching along HaNesi'im and Weizmann streets, culminating at the corner of Weizmann and Golomb. There will be wheelchair accessible areas at 27 Weizmann and 79 Sokolov Streets.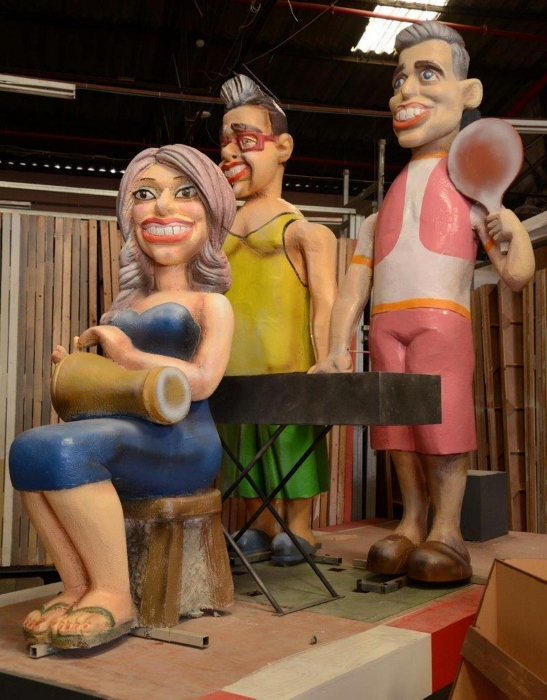 The parade features giant floats, dancers, bands, drummers, street theatre, acrobats and more! In this year's parade look for:
A giant version of sports journalist Ron Kofman and by his side, two Israeli Olympic Medalists: Judoka Ori Sasson (Bronze at the 2016 Summer Olympics), and Rhythmic Gymnast Neta Rivkin.
Images of culture heroes "Wonder Woman" Gal Gadot, Israeli basketball player Omri Casspi, literary superhero David Grossman, and singer Eden Ben Zaken.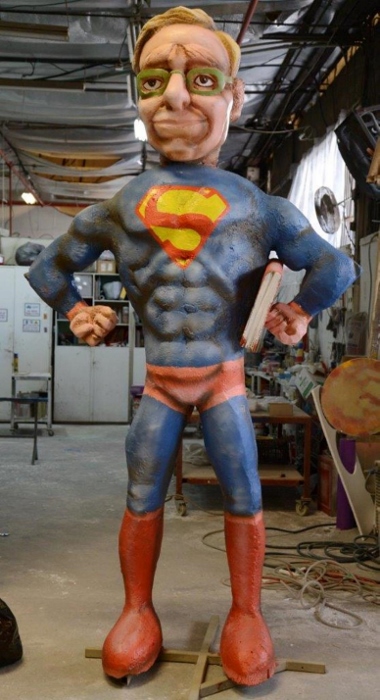 Typical Israeli scenes featured in the parade:
The infamous mangal (barbeque) on the traffic island will be seen in a vegetarian version, with awesome musical guests: Static & Ben El , and Sarit Hadad. What would the Israeli experience be without the outdoor market or WAZE, the app that changed the way we drive?
Following the parade there will be a street party opposite the Municipal Building (58 Weizmann) from 14:15 – 16:15. The Adloyada exhibits will be on display outside the Holon Mediatheque until Sunday, March 4, 2018.
The Holon Adloyada General Manager and producer: Haim Messika, of the Holon Municipality Events Department; Artistic Director: Eran Fisher "Rosh Hutzot"; Choreographer and Musical Director: Lior Tavori; Parade designer: Zipi Ifat; Line producer: Yan Birbrier; Design and sculpture of installations: Gil Sade; Creative and development – Arik Lefler. The Adloyada is produced in cooperation with the HOP Channel.