Yearot Menashe, the Menashe Forest Festival, will be celebrating their 10th anniversary with 3 days of music, art, and community from May 31 – June 2, 2018. Taking place in one of the most beautiful and serene landscapes in Israel, the festival is a local initiative that has grown and flourished over the past decade, with Israeli and international musicians performing before crowds of thousands. Immersed in nature, embracing the arts, the festival is an emblem of cultural sustainability. With this in mind, Yearot Menashe is shifting its location this year, to reduce the impact on the environment. A great advantage of the new location: the parking lot will be adjacent to the camping area.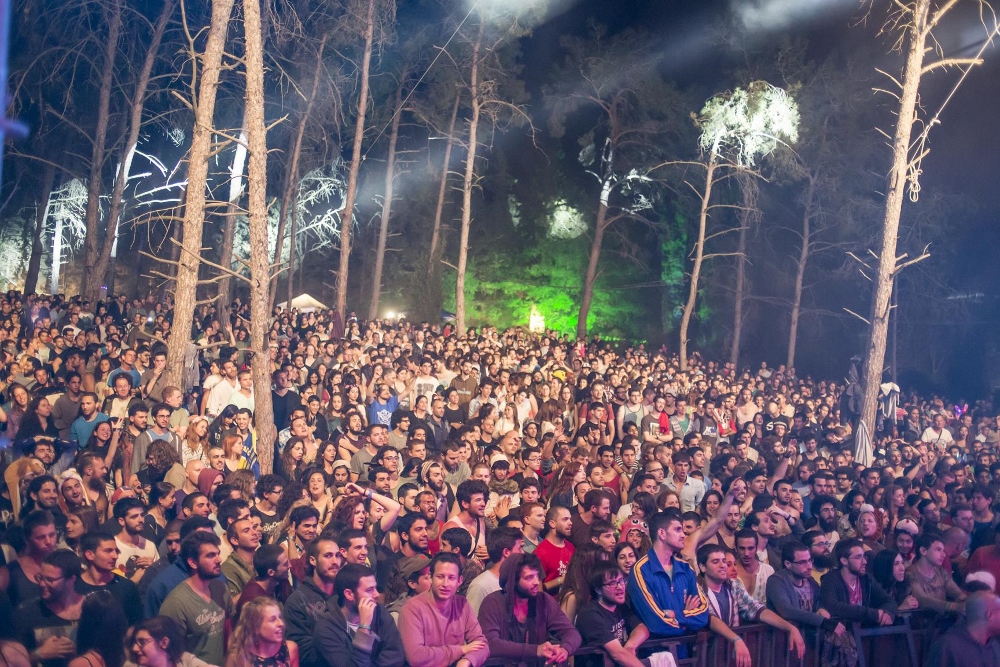 Here's the lineup:
Rami Fortis performed at the very first festival & the rocker par excellence is returning to celebrate the 10th; Ehud Banai celebrating 30 years to the album Ehud Banai and the Refugees; Tuna; Shye Ben Tzur and the Travelers; Afro-Baghdad – Yair Dalal, Yossi Fine, Ben Aylon & Abate Berihun; Noga Erez; Israelim/Peula/Sex – Maor Cohen, Tom Mochiach, Tamir Skolnik, Yuval Kainer; Acollective launching their new album; Maya Johanna; Daniela Spector hosting Aya Zehavi Feiglin; Liron Amram, System Ali and Luna Abu Nassar; Shtuby; WC debut performance; Yossi Babliki & his band; Maya Belzitsman & Matan Efrat; Lo Dubim; Shalosh hosting Daniel Krief; Yoel Shemesh; Roy Rieck; Noam Dayan; Einav Jackson Cohen; Water Knives; Avgil Reggae Allstars; AvevA hosting Gal de Paz; Shani Peleg; Geshem; OSOG in an electric performance; Gil Ron Shema – Café Jalal; Halutzei HaHalal; Jackie & Rimoch; Yair Yona with a disco DJ set… and more…
International bands include: Killin 8 (New York), OPMOC (Belgium), Electric Turtles (Belgium), The Blank Tapes (Los Angeles).
The full program and information on location, tickets etc. is available on the Menashe Forest Festival website. Tickets are 330 NIS (until they run out) then 380 NIS for the full festival, 2-day and single day tickets are also available. Camping is free and children under 12 – free!