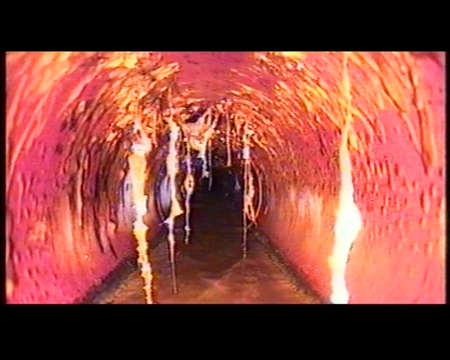 A wastewater treatment center is an unlikely place for an exhibit of contemporary art – or not, depending on your view of contemporary art. "Redemption Through the Gutters," a group exhibit of Israeli contemporary artists, curated by Galia Yahav, is not a typical exhibit, moreover, Igudan (the Dan Region Association of Towns for Sewage and Environmental Issues) is not a typical wastewater treatment center.
In addition to the usual facilities, the Rishon LeZion plant has a beautifully designed Visitor's Center, where a two hour provides an interactive experience of underground life in the Dan Region through films, simulation of an underground pipe and an introduction to the process of filtering waste water for much needed use in agriculture. But the exhibit will not take place there.
The exhibit, which will be open March 25 – April 10, will be on display in an old laboratory on the site which has not been in use for many years, and in the parking lot. The exhibit challenges the norm both in its choice of location and in its concept. Curator Yahav says, "The exhibit critically confronts both the term redemption and the term sewer." Among the participating artists are: Sigalit Landau, Keren Russo, Adi Nachshon, Eli Gur-Arye, Dror Daum, Asi Meshulam, Shahar Yahalom, Eitan Buganim and others.
There will also be several special events in conjunction with the exhibit:
Benny Torati's film "Desperado Square" will be screened on Thursday, April 1 at 19:30 in the auditorium of the Visitor's Center. The focuses on two brothers living in a poor South Tel Aviv neighborhood who attempt to reopen the old cinema. There will be a discussion with Torati after the film. Advance registration is required.
A staged reading of the play "Onward!" by Roy Chicky Arad will take place on Saturday, April 27 at 19:30 in the auditorium. Money, power, witches, a kidnapped soldier saved from death, and Hezbollah soldiers who are not so interested in fighting all come together for a an unusual experience with the participation of: Yuval Segev, Moshe Firster, Zvulon Moshiashvilli, Yoni Lahav, Zeev Tene and others. Organized transportation from Tel Aviv may be available with advance registration.
A seminar on "Fantasy and Hopes for Redemption through the Sewers," in collaboration with the Dr. Tal Center, will take place on Thursday, April 8. The day long event will begin with a tour of the facility, and will include lectures on: the role of empathy in the doctor-patient relationship, crime and the desire for absolution, redemption as viewed in the cinema, and the psychological perspective on possibilities of redemption in daily life. A participation fee of 40/50 NIS includes lunch. Advance registration is required.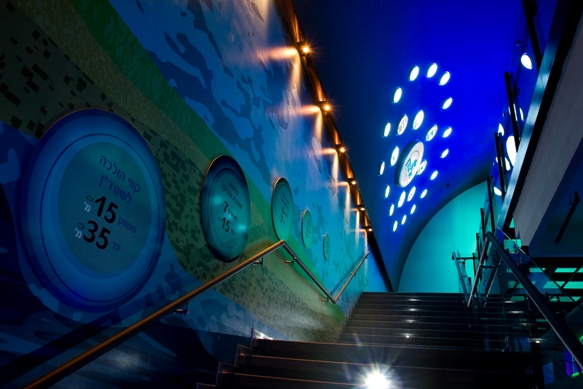 The exhibit will be open on weekdays and Hol Ha'Moed Passover from 9:00 – 22:00, and on Saturday evenings from 19:00 – 23:00. Exhibit entrance fee is 10 NIS, with an additional 5 NIS for a tour of the Visitor's Center.
Tours are available year round at the Visitor's Center, and take place daily at 9:30, 11:30 and 13:30. Individual entrance is 15 NIS per person, with a discount for groups of 20 or more, at 10 NIS per person. Groups and individuals must provide their own transportation.
For further information: www.igudan.org.il, 03-7585858. The facility is located on Maryland Blvd in Rishon LeZion, a map is available online.