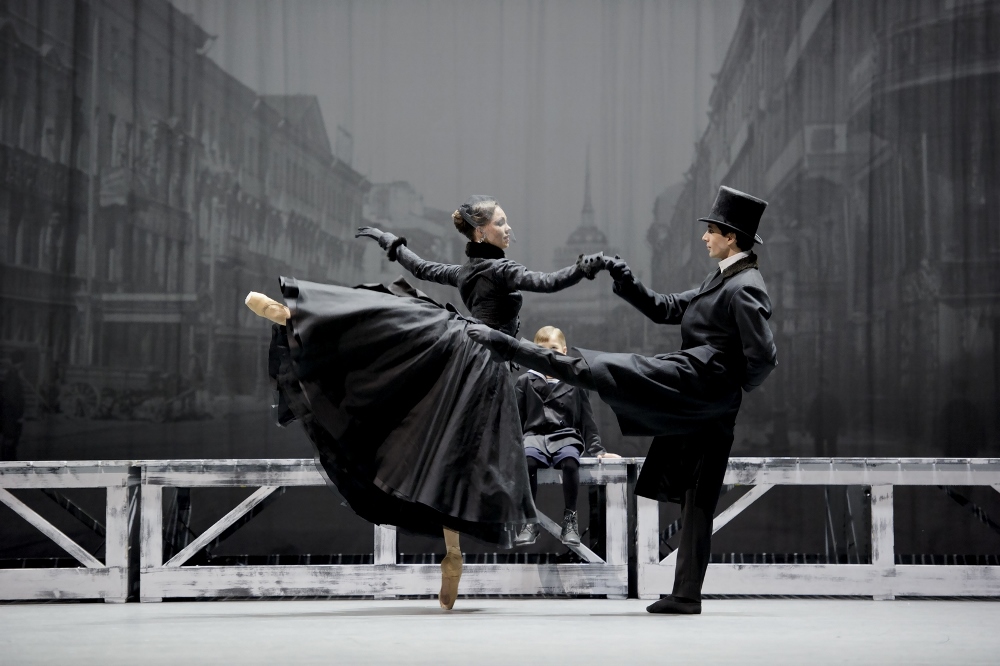 Ballet Zürich will present Anna Karenina, inspired by Leo Tolstoy's classic novel. The lavish ballet, choreographed by Christian Spuck, will feature 50 dancers and sumptuous period costumes to tell the tale of romance, tragedy and the hypocrisy of oppressive 19th century mores. Performances will take place at the Israeli Opera beginning Tuesday, June 26, 2018.

The romantic heroine Anna is torn between passion and propriety. Attracted to the dashing Count Vronsky, she is initially hesitant, held back by her responsibilities towards her husband, Karenin, and her young son. Ultimately, she succumbs to Vronsky's charms, yet her pleasure is short-lived. The forbidden affair unleashes the censure of Church and society; more so for Anna than for Vronsky. Shunned by her former friends, no longer welcome in society, Anna falls prey to anxiety, jealousy, and addiction. Her doom is inevitable.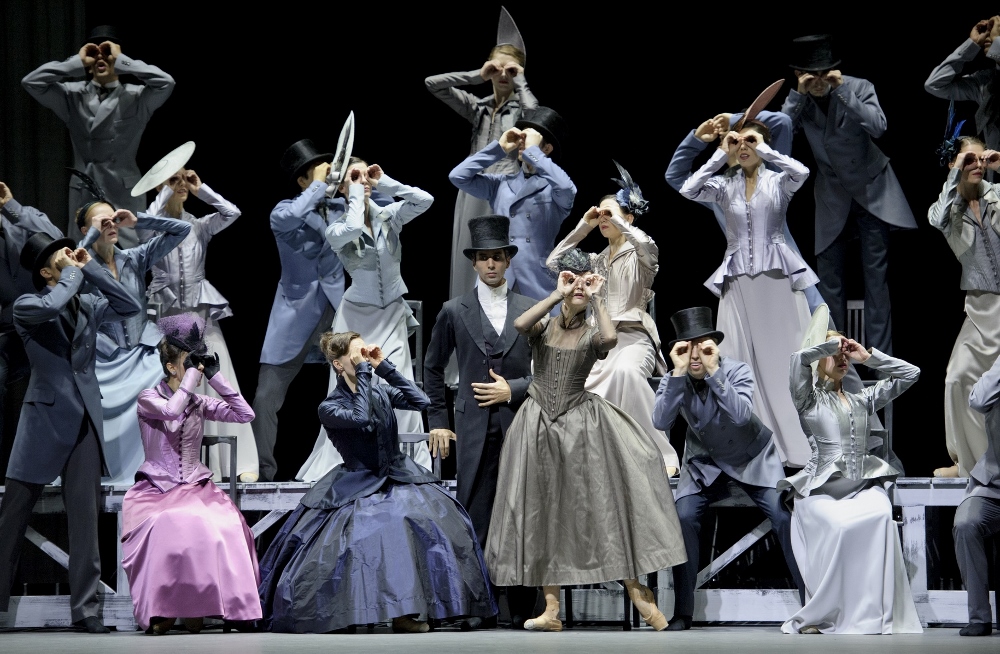 Artistic Director and House Choreographer of the Ballet Zürich since 2012, Christian Spuck has choreographed several works for the company, his Romeo and Juliet was performed in Israel three years ago. Additional works by Spuck for Ballet Zürich include: Leonce and Lena, Woyzeck, Der Sandmann and Verdi's Messa da Requiem as a co-production with the Zürich Opera. In an interview with Jessica Teague for DanceICONS, Spuck said, " What we are trying to do at Ballet Zürich is figure out new ways to use the ballet language and mix it with other styles in order to find the right characters to tell stories differently on stage. Quite often in story ballets the story is only used to present beautiful dancing. I believe that dance is a beautiful and strong language and I want to use that language to tell the story. "
Performances of Anna Karenina:
Tuesday, June 26th at 20:00; Wednesday, June 27th at 20:00; Thursday, June 28th at 20:00; Friday, June 29th at 13:00; Saturday, June 30th at 21:00.
Ticket prices range from 249 – 399 NIS and may be ordered online from the Israeli Opera website. 
Anna Karenina
Choreography: Christian Spuck; Music: Rachmaninoff, Witold Lutoslawski, Sulkhan Tsintsadze, Josef Bardanashvili; Set Design: Christian Spuck, Jörg Zielinski, Costume Design: Emma Ryott; Lighting Design: Martin Gebhardt; Video: Tieni Burkhalter.