Ready to flex your intellectual muscles? The Night of Philosophy, now in its 4th edition, will take place on Thursday, May 31, 2018! Lectures and panel discussions will take place all night long, beginning at 19:30. Initiated by the French Institute in Tel Aviv in collaboration with the Goethe Institute, the Night of Philosophy is curated by Dr. Raphael Zagury-Orly in collaboration with Tilla Rudel, cultural attache at the French Institute. All events are open to the public, admission is free!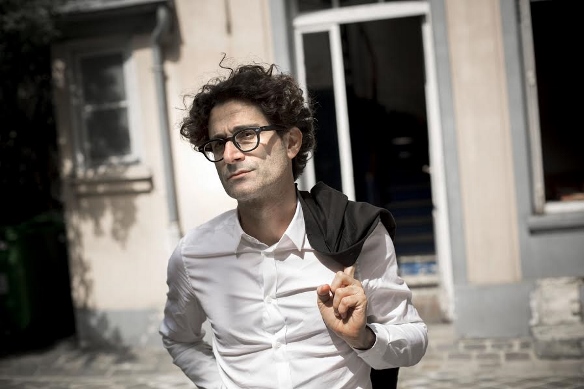 In conjunction with the Night of Philosophy, there will be a conference at Tel Aviv University on June 3 & 4, on the philosophical heritage of the student protests of May '68. The conference is organized in cooperation with the French Institute Tel Aviv and Sciences Po Paris. The conference closing event will be a screening of the film Coup pour coup (1972), directed by Marin Karmitz on June 4th at the Tel Aviv Cinematheque at 19:00. The screening will be followed by a discussion (in English) with Director Marin Karmitz, Prof. Astrid von Busekist, Dr. Josef Cohen, and Dr. Rafael Zagury-Orly. Tickets for the film may be reserved on the Tel Aviv Cinematheque website. For additional information on the conference, consult the French Institute website.
The French Institute of Tel Aviv will be the events hub for the night, with other venues in the neighborhood participating in the intellectual feast. Events will take place in French, English and Hebrew. For your pleasure and convenience, the full list of events in English is listed below according to venue and hour:
French Institute (7 Rothschild Blvd)
Auditorium
22:55-23:45
The Israelization of French Jews
Astrid von Busekist, Amélie Ferey, Yossi Shain, Yoel Mitrani, Sarah Fainberg
La Closerie (6 Herzl)
22:00-22:50
Hidden Children Defining Judaism: A Contrasted and Open Vision
Yael Hirsch, Astrid von Busekist, Gisela Dachs
22:55-23:25
Democracy & Terror
Jacob Rogozinski
Beit Alma (6 Shadal)
Ground Floor – Main Hall
20:00-20:30
The Mediatechnical Transformations of Human Existence
Christiane Voss
20:35-21:05
Toleration: Insult or Virtue?
Rainer Forst
21:10-22:30
The Future of Democracy
Daniel Loick, Marie Luise Knott, Rainer Forst, Christiane Voss
Moderator: Joseph Cohen
22:35-23:05
Abstraction and Economy
Eva Maria Stadler
23:10-23:40
The Abuse of Property
Daniel Loick
23:45-00:15
Images as Witnesses
Ludger Schwarte
First Floor – Main Hall
20:00-20:30
Unlearning Forgiveness – Eight Considerations on Hannah Arendt
Marie Luise Knott
20:35-21:05
Opportunity and Regret
Eva Maria Stadler
21:10-21:40
Jews in Vienna – Past and Present. A Unique and Problematic Relationship
Doron Rabinovici
21:45-22:15
Heritage and Engagement of Jewish Intellectuals: The Effects of May 68
Perrine Simon Nahum
22:20-22:50
Hannah Swallows the Lessing-Preis
Avital Ronell
23:00-23:30
Does the Expression "Jewish Philosophy" Make Any Sense?
Sophie Nordmann
23:35-00:05
The Last Marranos: The Legacy of 20th Century Jewish Converts to Christianity
Yael Hirsch
Balcony
22:00-22:30
Nuclear War and The Balance of Terror
Marc Crépon
MEET IN PLACE (8 Rothschild)
20:00-20:45
Are Boundaries Metaphysical or Political?
Astrid von Busekist and Emanuele Coccia
20:50-21:20
Surviving the Loss of the World
Marc Crépon
21:25-21:55
Grievance Amongst Friends
Avital Ronell
22:00-22:30
From Anger to Hate
Jacob Rogozinski
CCA (2Aleph Tzadok HaCohen)
21:00-21:30
Liberation: a Task for architecture?
Ludger Schwarte
21:35-22:05
Out of Orbits. The Migration of Life
Emanuele Coccia
Cantina (71 Rothschild)
01:05-02:05
Night Thoughts on the Night – Hegel, Schelling, Nietzsche
Joseph Cohen