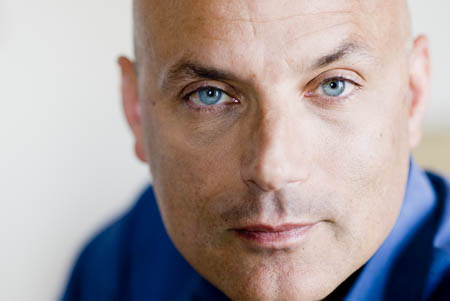 The 2nd International Writers Conference will take place from May 2 – 6, at Mishkenot Sha'ananim in Jerusalem. Dedicated to Israeli literature and works translated into Hebrew, one benefit is that the works of the participating authors are all accessible to local readers of Hebrew, enhancing the encounter. Many of the discussions will take place in English; some will have simultaneous translation available. The festival events focus on dialogue – between Israeli and foreign authors, text and film, writers and musicians, and tours that explore the connection between writing and place.
Over 20 writers from around the world will come to the festival, among them: Paul Auster (The Music of Chance), Paolo Giordano (The Solitude of Prime Numbers), Kathryn Harrison (The Binding Chair), Siri Hustvedt (What I Loved), Jamaica Kincaid (Annie John), Daniel Mendelsohn (The Lost), Adolfo García Ortega (The Man Who Bought Birthdays), Senel Paz (Strawberry and Chocolate), Michael Rips (The Face of A Naked Lady), Ludmila Ulitskaya (The Funeral Party), and Yu Hua (Chronicles of a Blood Merchant).
Israeli authors will include: Shimon Adaf, Naim Araidi, David Grossman, Sayed Kashua, Etgar Keret, Meir Shalev, Zruya Shalev, Anita Shapira, and A. B. Yehoshua.
A bookstore café will be open on the roof of Mishkenot Sha'ananim for the duration of the festival. A special children's center will be set up near the Montefiore Windmill with story-telling, theatre and other activities taking place from 16:00 – 19:00, May 3 – 6. 
Mishkenot Sha'ananim will be the central location for the festival with some events taking place in additional locations, such as the Jerusalem Cinematheque, the Yellow Submarine and the Anna Ticho House.
Uri Dromi is the Director of Mishkenot Sha'ananim and Tal Kramer-Vadai is the Festival Director, with Zilla Hayon as Artistic Consultant.
Tickets for festival events range from 30 NIS (lectures) – 60NIS (music, tours), with tickets to the closing event at 100NIS. To purchase tickets: www.bimot.co.il, 02-6237000