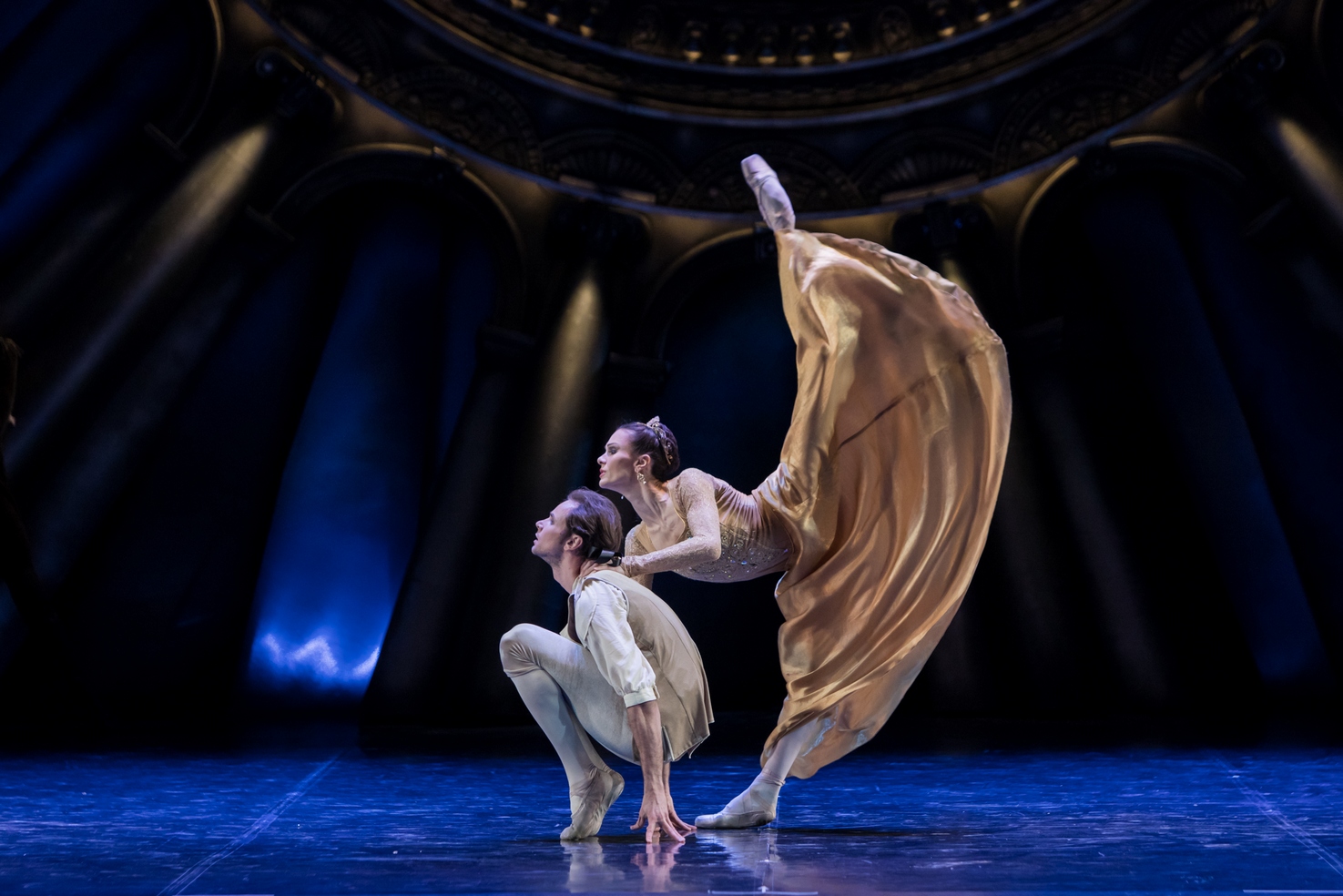 The Eifman Ballet returns to Israel in the Israeli Opera dance season of 2018 – 2019. Known for the stirring emotional depth and dramatic flair of choreography and Artistic Director Boris Eifman's ballets, as well as the excellent qualities of the dancers, the company is warmly and enthusiastically received by Israeli audiences. Their upcoming performances mark the 14th time that the Eifman Ballet has performed in Israel since their first visit in 1999. On this occasion, the company will present two works by Boris Eifman: Tchaikovsky Pro et Contra, premiering on October 22, 2018, and Russian Hamlet, premiering on October 25, 2018.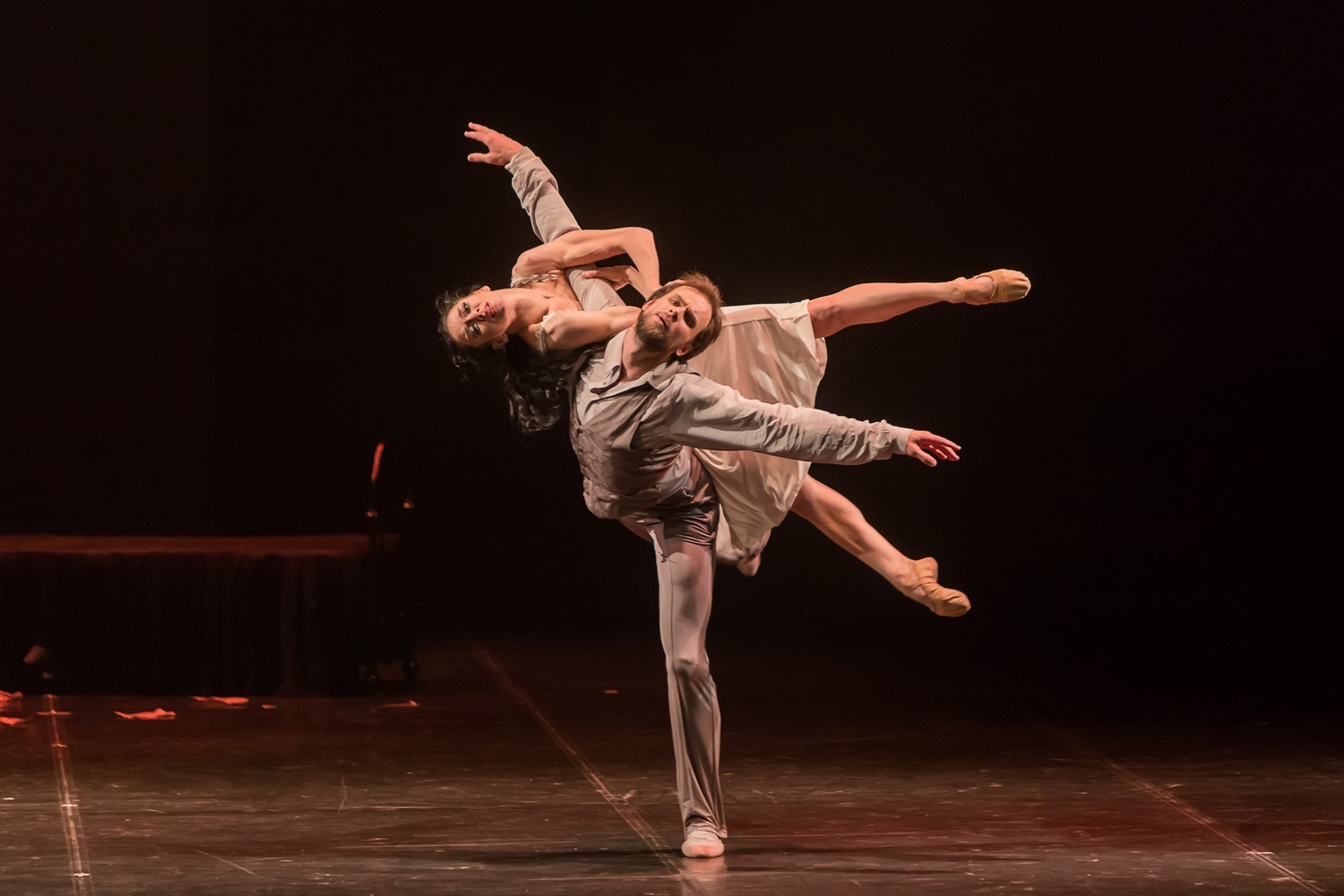 Tchaikovsky Pro et Contra
Inspired by the life and music of Pyotr Illich Tchaikovsky, the ballet begins with the great composer on his deathbed, surrounded by loved ones, and memories of the past. The events of Tchaikovsky's life are expressed in dance onstage, as the delirious images of a dying man, with references to central works such as Swan Lake and The Nutcracker. Tchaikovsky's music has been a recurring theme in Eifman's choreography, appearing in several works, including: Red Giselle, Anna Karenina, and Onegin. Tchaikovsky Pro et Contra premiered in 1993 and was performed in Israel in 2000. The current revival is a new version that reflects advanced technology and contemporary sensibility.
Eifman on Tchaikovsky Pro et Contra:
"I have always tried to understand why the composer, that reached an enormous fame and completely fulfilled his gift, created such a tragic music? There is no doubt: the main source of the torment, withering his soul, was the oppressive awareness of his own otherness, interpreted by Tchaikovsky as a curse. But not only the fatal inner split doomed the composer to unimaginable suffering. The inevitability and absolute power of fate, the hostility of the world, the eternal loneliness of a trembling soul – all this deprived Tchaikovsky of even illusory hope of finding peace and happiness… Tchaikovsky's life is a non-stop dialogue with himself; his music is a confession, full of pain and anger."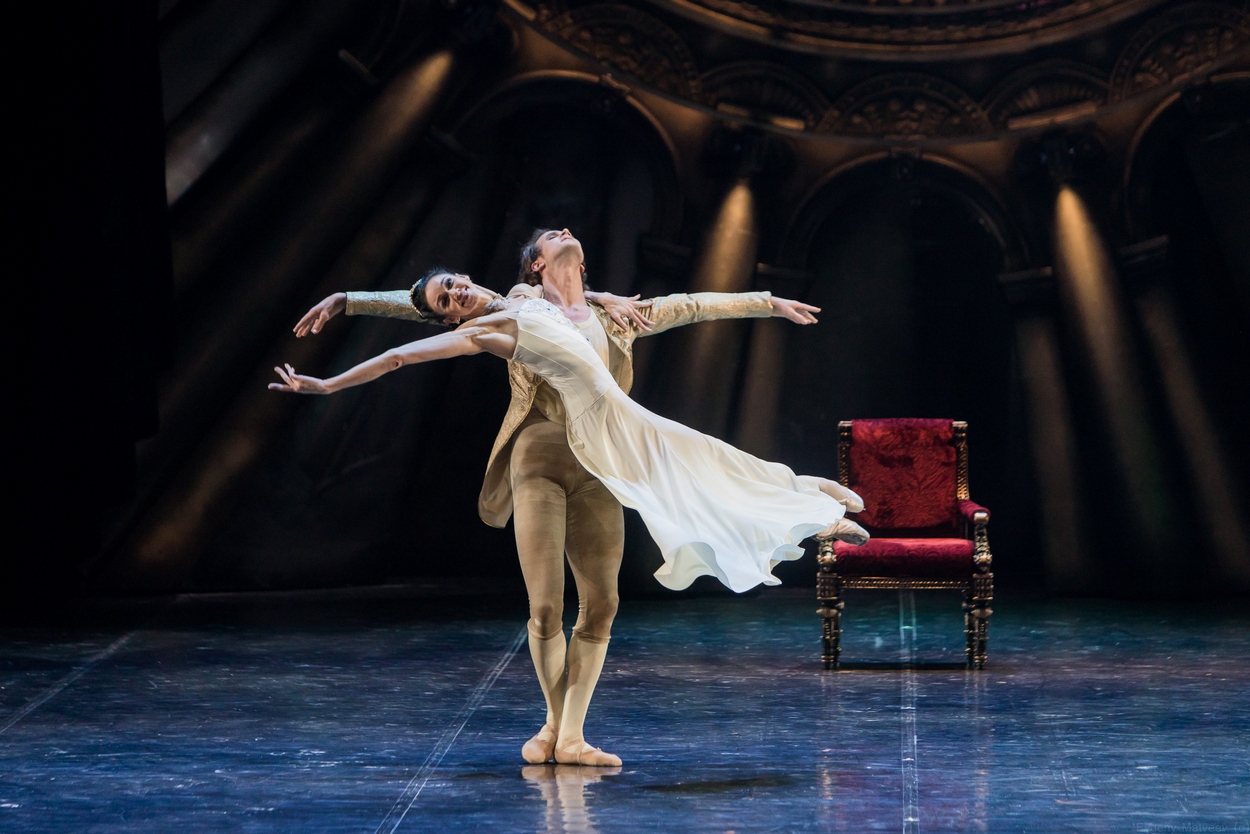 Russian Hamlet
In his approach to choreography, Eifman is known for exploring the emotional and psychological aspects of character, often inspired by literary, artistic, and historical figures. In this ballet, he draws on literature and history to present the power struggle between Paul I (1754 – 1801) and his mother Catherine II (1729 – 1796), known as Catherine the Great. There is an intriguing parallel between these historical figures and William Shakespeare's Hamlet, as Catherine, assisted by her lovers/advisors, conspired against her husband the Emperor Peter III, succeeding him as Empress of Russia in 1762. The current production is a new version of the work, which premiered in 1999.
Boris Eifman on Russian Hamlet:
"The life of Prince Paul, afterwards Paul I of Russia, bears a striking resemblance to that of Prince Hamlet; it is enigmatic in more than one aspect, full of mystical omens. A young Prince of the great Empire, with a bright outlook and brilliant education, he eagerly strived to prepare himself for the service of his Motherland. But assassination of his father, Emperor Peter III, dislike of his mother, Empress Catherine II, who was afraid of her own son and heir, the atmosphere of never-ending spying, intrigues, fear and humiliation was what eventually brought Paul to live in his own imaginative world of fantasies and hallucination, persecution mania and spiritual loneliness. From the days of his childhood he was prone to mysticism (historical records have documented a story of Paul's meeting the ghost of Emperor Peter the Great), and he presaged his own tragic end; this was the reason why he so passionately climbed to power to have time for reforms in Russia. He was not understood, cruelly killed by the court nobility and cursed. The hero of our ballet is Prince Paul in his younger years. We depict him in the period when he was full of bright ideas, far-reaching ambitions, and about to come across the first tragic turns in his life. This is a search for an answer to the eternal Hamletian dilemma: 'To be, or not to be?"

Performances:
Tchaikovksy Pro et Contra
A ballet by Boris Eifman
Music: Pyotr Tchaikovsky
Sets: Zinovy Margolin
Costumes: Olga Shaishmelashvili, Vyacheslav Okunev
Light: Alexander Sivaev, Boris Eifman
Monday, October 22nd at 20:00; Tuesday, October 23rd at 20:00; Wednesday, October 24th at 16:00. Tickets may be ordered online from the Israeli Opera website.
Russian Hamlet
A ballet by Boris Eifman
Music: Ludwig van Beethoven, Gustav Mahler
Sets and costumes: Vyacheslav Okunev
Light: Alexander Sivaev, Boris Eifman
Monday, October 25th at 20:00; Friday, October 26th at 13:00 and 21:00; Saturday, October 27th at 20:00. Tickets may be ordered online from the Israeli Opera website.