Celebrating its 20th anniversary, the Piano Festival will take place from October 20 – 27, 2018, with 53 performances, among them exciting collaborations and unique festival productions. It's one of the peak cultural events in Tel Aviv, bringing the richly diverse talents of the music scene together for a marathon of concerts, all centered on the piano.
There's a terrific lineup this year!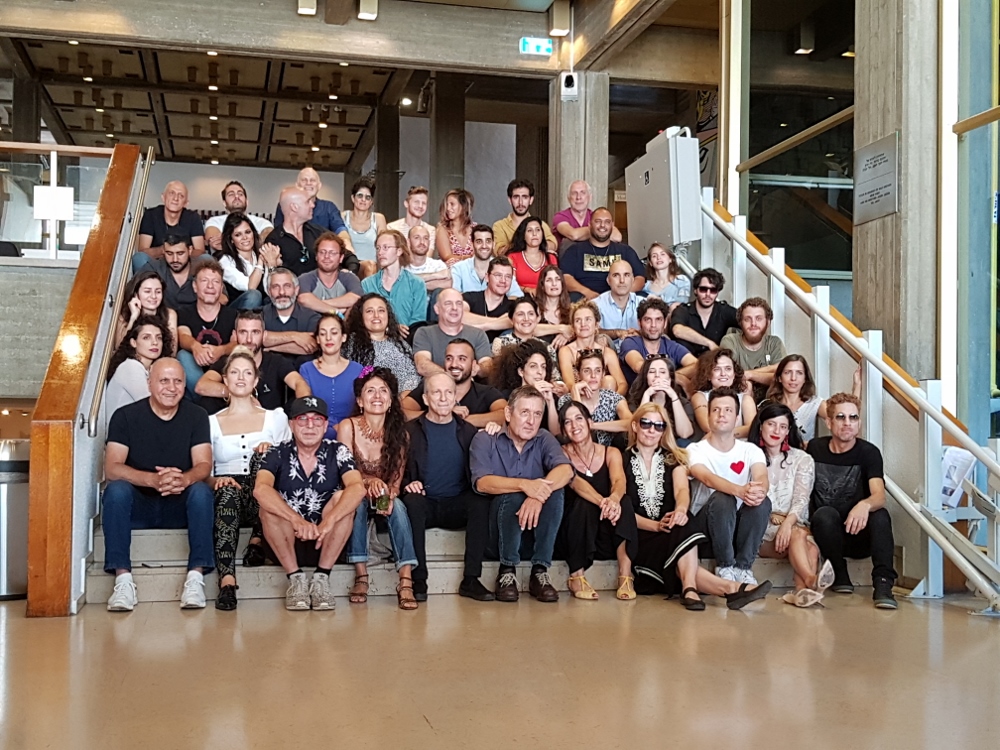 Festival Productions
Shlomi Shaban and the piano – a festive opening concert with the Jerusalem Camerata, and special guest Rami Fortis
Eviatar Banai Ad HaAhava – solo performance with piano and guitar, and special guest Ehud Banai
Yoni Rechter – Hitkavnenut – songs from his rich repertoire of albums
Dani Sanderson – Around the Campfire – a special acoustic performance with guest Tom Aharon
Eran Tsur – Gender Blender – covers for songs recorded by women, with guest Orit Shahaf
Yermi Kaplan – Ad Achshav – a collection of his hits in special arrangements, with guest Maya Isac
Shiri Maymon – UnPlugged – in her first performance at the Piano Festival
Victoria Hanna – Aramaic rap
Special Collaborations
Berry Sakharof with Itamar Doari and Omri Mor, hosting Gilad Abro
Ishay Ribo & Eldad Zitron
Shai Tsabari & Mark Eliyahu
Maor Edry hosts Kobi Mandelbaum
Luna Abu Nassar & Neomi Hashmonay
Tribute Concerts
Alma Zohar – Dabri – celebrating the album's 10th anniversary, with guest The Backyard
Miki Gavrielov – KsheHalamti Al Bayit – 25th anniversary of the concert and album launch, hosting Mehtap Demir, Trifonas, and Shira Gavrielov
Avi Singolda – The Guitar Salutes the Piano – with special guest Rami Kleinstein
Malka Spiegel – Rosh Balata – 25th anniversary of her debut album
Tamar Giladi – Hayu Leilot – a tribute to the songs of Mordecai Zeira, with guest Leah Shabat
Aya Korem – Yours, A. Korem – personal translations to the songs of Leonard Cohen
Gevatron – Bat 70 – Celebrating 70 years of Israeli song
Mostly Piano
Boaz Sharabi & Yaron Bachar
Marina Maximillian – solo performance, hosting Keren Peles
Arkady Duchin – Yesh Bi Ahava – hosting Yali Sobol
Yasmin Levy & Gil Shohat – Piano
Murray Hidary – Live in Tel Aviv – international guest at the festival
The Paz Band – purely piano
Premieres & Launches
Ariel Horowitz – Kshebanu Habayta – album launch with guest Nadav Hollander
Daniela Spektor – new show, with special guest Efrat Ben Zur
Maureen Nehedar – Lama Taamod Rahok – festive launch concert
Einav Jackson Cohen – Shnei Levavot – album launch & new show, with guest Karni Postel
Avi Grainek – new show, with guest Hen Amsalem
Yael Kraus – Nishar Rak Halom – pre-premiere performance
Poetry and Prose at the Piano
Assaf Amdursky & Roy Hassan – Mifgash
Erot – Tamar Mor Sela, Vered Piker, Sarit Vino Elad, with guest Dana Berger
Efrat Gosh – VePaam Ani Hayo Hayta, poetry of Yona Wallach, with guests Inbal Dance Company
Antishefa with Hagay Linik, Oved Efrat, Karni Postel, Or Edry, Assaf Talmudi and Noa Segal
Doron Tavory & Shaul Besser – Hagigat Kayitz – poems of Natan Alterman, festival premiere
Timna Braver – Hahayim Bevarod – tribute to French chansons
First Time Performers at the Festival
Sharon Kidushin and the Piano – Porsim Kanaf – with music from the upcoming album
Ha Yelala, with guest Guy Mintos on the piano
Omer Netzer
Liron Ben Shimon – Kilometer Lezriha
Yonit Shaked Golan – Rehoka MeDeagot
WC – electronic duo Aryeh Hasfari & Avshalom Hasfari
Boaz Krauzer
Jimbo J – special show for the festival
Yoni Livneh & Svurei Halev – Shirey Ahava LeAnashim Shelo Efgosh
Phototaxis – Neverland – first performance at the festival
Piano Festival for Kids – Saturday, October 27th
Yaldei Beit HaEtz
Magical Mystery Tour host Hemi Rodner
Eich Shir Nolad – Yehonatan Geffen and friends host Yehuda Atlas
Yarden Bar Kochba-Halperin & Didi Shahar – 200th birthday to Shabbat Baboker Galatz with special guests Anan al Makel, Im Pitom Tifgosh Aryeh, and conducted by Roni Porat
Daniel Salomon, Dana Adini, Ben Artzi – Ahat VeShtayim – original production for kids and parents
The Piano Festival is produced by the Performance Department of the Tel Aviv Municipality together with Hamon Volume and Zappa. Festival Director: Shabi Mizrahi, Deputy Director of the Arts and Culture Dept and Director of the Performance Dept. Tel Aviv Municipality; Artistic Director: Etti Aneta-Segev.
Tickets may be ordered from Zappa *9080 and online https://www.zappa-club.co.il/zappaclub/zappa-tel-aviv. Ticket prices are from 69 – 149 NIS.