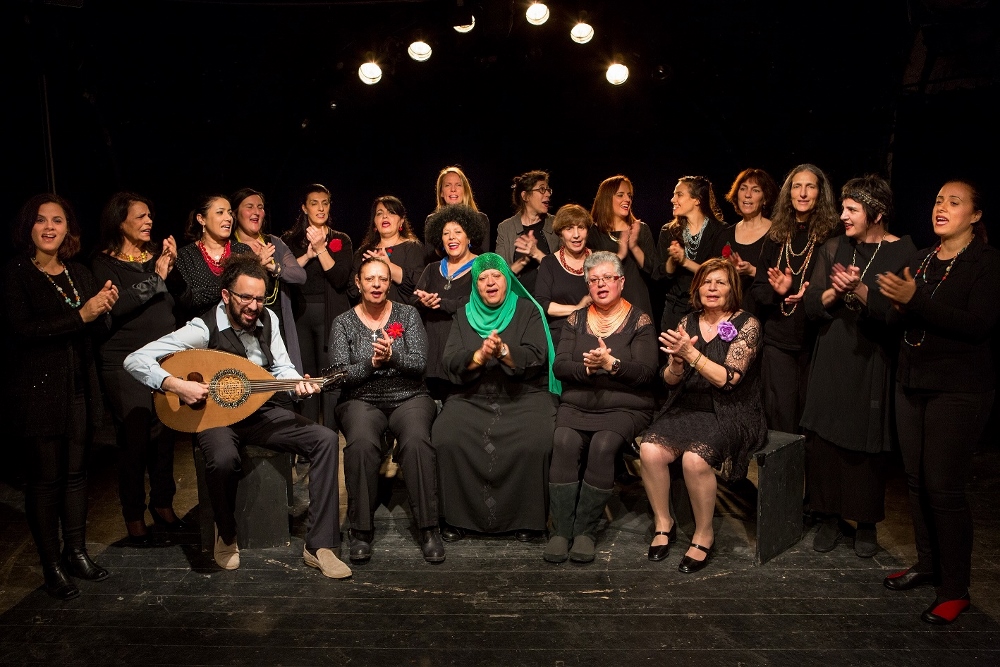 The Rana Choir will launch their debut album on Thursday, January 10, 2019 at Beit HaYotzer, with special guests Ahinoam Nini and Gil Dor. Outstanding in many ways, the Arab-Jewish Women's Choir is composed of 18 Christian, Jewish, and Muslim women, led by the choir's founders, conductor Mika Danny and Artistic Director Idan Toledano. A working musical model of co-existence, their repertoire is just as diverse, embracing contemporary composers Ehud Banai and Ziad Boutrous, as well as folk songs from Yemen, Iraq, Andalusia, and the Caucasus Mountains. Most intriguing are their mash-ups, as in the vivacious Asham, a Palestinian folk song interspersed with verses from the Song of Songs.

The members of the Rana Choir are: Sihrab Jwedi Abu Lassan, Irit Aharoni, Badria Bouchari, Alia Hattab, Dalya Keva, Manal Khoury, Rakefet Lapid, Ricki Lavi, Orit Lellouche, Gal Meisels, Pauline Odeh, Miki Oren, Lubna Rifi, Georgina Spiliopoulos-Shibli, Rania Tahan Saba, Maisam Titi, Fibi Tzadok, Andalus Zuabi.
Conductor and Musical Director: Mika Danny, Artistic Director: Idan Toledano, Musicians: Inbal Gonen – Piano, Johanna Riethmueller – Violin, Ori Dekel – Percussion, Idan Toledano – Oud, Accordion.
The album launch concert will take place at Beit HaYotzer (Hangar 22, Port of Tel Aviv) on Thursday, January 10, 2019 at 20:30. Tickets are 60/70 NIS and may be ordered from Beit HaYotzer via this link: https://bit.ly/2QrgO5k
Links: Rana Choir facebook ; Concert event page