Docaviv will be featuring some really cool music documentaries, including the much-anticipated Amazing Grace, chronicling Aretha Franklin's recording of the eponymous album in a California church. Many of the screenings will be free and open to the public, the full list of music related films and screening information may be found on the Docaviv website. 
Offering insight to the creative process and private life of John Lennon, Michael Epstein's film John & Yoko: Above Us Only Sky, lets the viewer come closer to understanding the mystique of Yoko Ono, and the intimate, creative connection between John and Yoko. The film follows the recording of Lennon's Imagine, a song that became an anthem for generations. Intimate footage of John Lennon and Yoko Ono at their Tittenhurst Park home, recording sessions with Eric Clapton, George Harrison, and Phil Spector among others, are augmented by contemporary interviews with Lennon's assistant Dan Richter, journalist Roy Connolly, bassist Klaus Voorman, Julian Lennon and Yoko Ono.
The bed was apparently John and Yoko's chosen activity center, a place to read, write, kiss, and collaborate. Given the amount of footage featuring the couple in bed, it seems very natural that they also chose to express their protest of the war in Vietnam with Bed-Ins for Peace. Bedroom scenes, at least one bathroom scene, and idyllic interludes of young Julian romping on the extensive grounds with a pack of children convey a feeling of intimacy, which extends beyond the dyad of John and Yoko to the entire crew working on Imagine. As Voorman commented, "The nice thing about recording sessions in those days was that you all play at the same time." Scenes of rehearsals and recording sessions are interspersed with scenes of the stellar gang sitting at the table, eating, talking, or reading the newspaper.
Epstein is well-versed in Lennon's life and work, having made the 2010 documentary LennoNYC about the musician's years in New York. In this film, he looks back to the retreat from public life at the Tittenhurst country estate, where Lennon and Yoko lived from 1969 – 1971, before moving to New York. Lennon is charming, candid, and speaks openly about everything from politics to his relationship with Paul McCartney. In one scene John and Yoko stand in the doorway, with John revealing a touching warmth and empathy in his conversation with a troubled fan, a Vietnam vet, who showed up at their doorstep. Ultimately, John asked the man "Are you hungry?" and invited him in for some toast.
Most compelling is the creative collaboration between John and Yoko, the woman accused of breaking up the Beatles. The personal archival footage makes it very clear that Yoko contributed a great deal to the writing process in general, and specifically, to the song Imagine. The impact of quotes from Yoko's 1964 book Grapefruit, with the repeated invocation "imagine," is affirmed by Lennon's radio interview with Andy Peebles (December 6, 1980), in which he explicitly says: "That should be credited as a Lennon-Ono song, because a lot of it, the lyric and concept came from Yoko. But in those days, I was bit more selfish, a bit more macho, and I sort of omitted to mention her contribution. But it was right out of Grapefruit, her book. There's a whole pile of pieces about 'Imagine this, imagine that,' and [I'll] give her credit now, long overdue."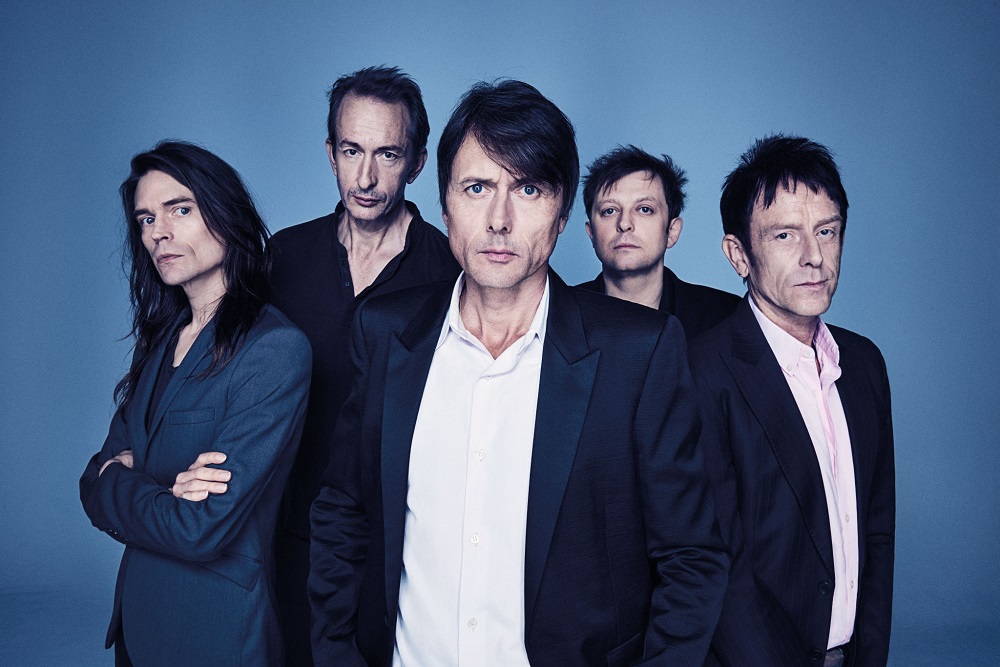 "I don't think we ever had a plan," Suede bassist Mat Osman comments in an interview, yet it all came together in a big way, and the story of the struggle to forge an identity, succeed, deal with success, addiction, breakup and their ultimate reunion, forms the intriguing narrative of Mike Christie's documentary Suede: The Insatiable Ones. There is a charming naivete to their early efforts, such as placing an ad in the NME: "young guitar player needed." They found Bernard Butler, whose song writing contributed to the sound that became Suede. Without a drummer, they worked with a drum machine at first, then eventually connected with Simon Gilbert, who, as luck would have it, enjoyed making movies. Gilbert's personal archive of footage enhances the film, conveying the feel of tours, rehearsals and recording sessions in good times and bad. Contemporary interviews with all band members except Butler – Brett Anderson, Mat Osman, Simon Gilbert, Richard Oakes and Neil Codling – offer the perspective of veteran rockers on their past adventures. Making a fun, and rather surprising, albeit brief, appearance is Ricky Gervais, who haphazardly and very briefly managed the band in their early days.
For a band that's just starting out, success is easy to identify, as Brett commented: "people come to see you who you don't know." As their success grew, the confidence level escalated – "I remember feeling utterly bulletproof." Yet the film reveals the toll non-stop touring took on body, spirits, and relationships. Fatigue in combination with lots of drugs turned out to be a losing strategy, contributing to the band's eventual breakup. When Brett Anderson speaks of his former drug addiction, the pain and regret are palpable. Amazingly, after coming together for a reunion concert, Suede reunited, not just to cover their old hits, but to create new music, releasing their album The Blue Hour in 2018. As Mat Osman commented: "We've made so many mistakes that we've probably learned quite a lot."
John & Yoko: Above Us Only Sky
Directed by Michael Epstein
United Kingdom 2018, 90 min, English, Hebrew subtitles
Suede: The Insatiable Ones
Directed by Mike Christie
United Kingdom 2018, 113 min, English, Hebrew subtitles