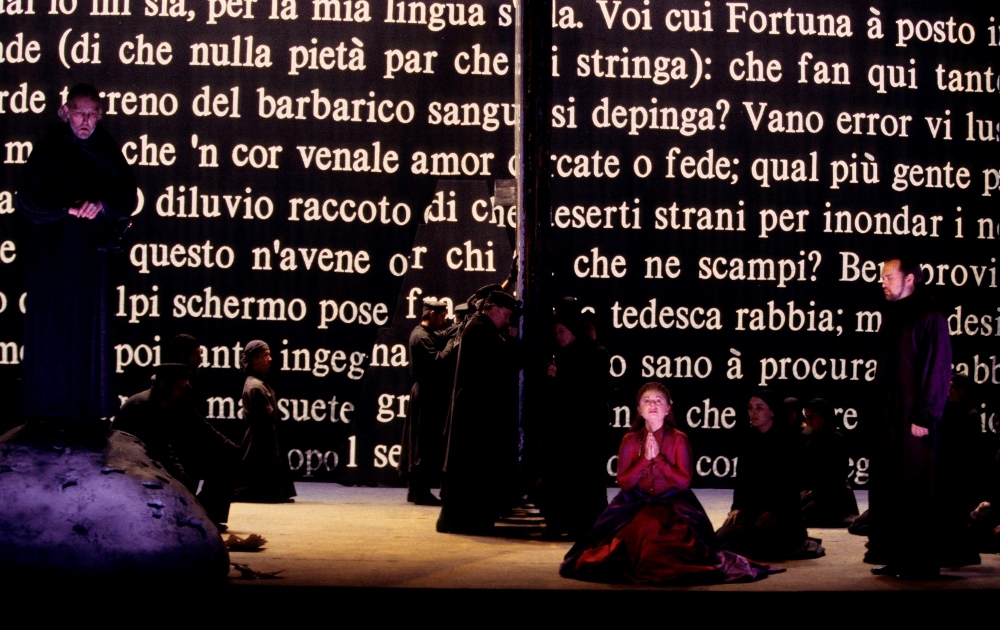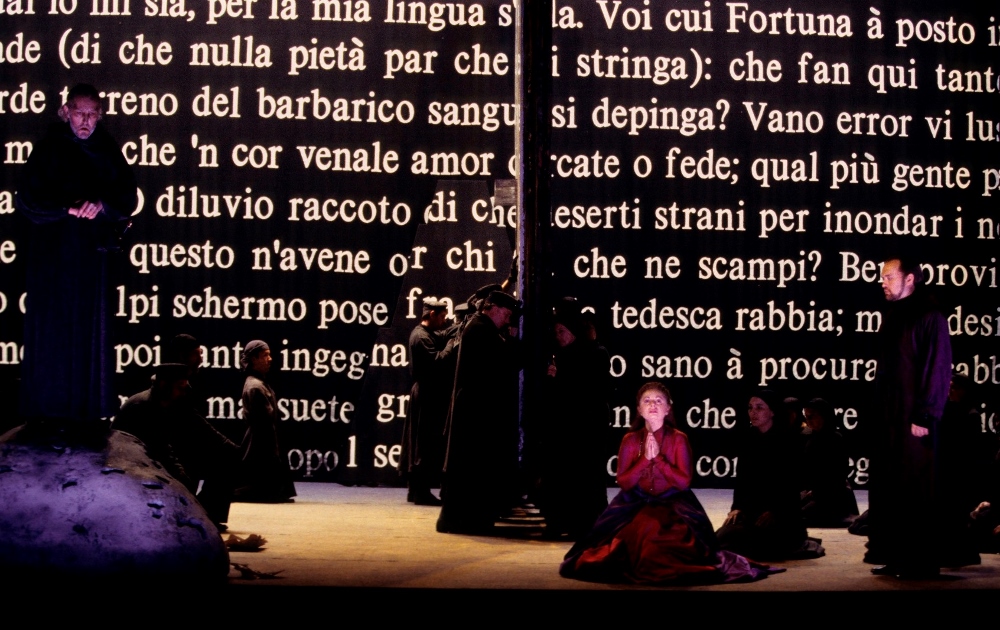 Miss Game of Thrones? Try Simon Boccanegra at the Israel Opera
Power struggles. Revenge. Double-crossing. Royal babies with fake names. Ex-pirates. Poison.
If your entertainment has been sorely missing these things lately, the Israel Opera has you covered. It's as if they knew we'd be in a post-GOT funk and decided to give us another hit of bloody, intrigue-filled drama just when we need it. Verdi's opera Simon Boccanegra is set in 14th century Genoa and contains the classic ingredients of a Verdi opera: romance and politics. Oh yeah, and there's some singing in it, too.
The title character is a former corsair who is about to be elected Doge. He's just had a baby out of wedlock with the daughter of a local politician, Fiesco. Before Boccanegra can convince Fiesco that he's good enough for his daughter, she dies, and their baby daughter is kidnapped. Fast forward twenty-five years. Boccanegra is Doge. Fiesco, to hide from his old enemy, has taken the name Grimaldi. The baby girl is now a young woman, named Amelia. She's been adopted by the Grimaldi family and has no knowledge of her birth parents.
Will Amelia discover that she's the daughter of the Doge and the granddaughter of her adoptive father? Will her beloved, Adorno, marry her despite her unknown parentage? Will Fiesco and Boccanegra reconcile? Find out at the Israel Opera starting July 3, 2019.
This production is directed by frequent Israel Opera collaborator David Pountney, who most recently directed the noteworthy performance of The Passenger. Ionut Pascu and Vitorio Vitelli, also familiar names here, will share the title role, while Aurelia Florian and Alla Vasilevitsky will share the role of Amelia. More good casting news is the return of world-famous bass Insung Sim, who performs regularly at the Vienna Staatsoper and will portray Fiesco.
The usual goodies will be available for those wanting to increase their enjoyment of the opera, and they're great for first-timers as well as opera geeks. A Towards Opening lecture, featuring a panel with the singers and creators of the production plus a sneak peek at some scenes, will be held on Saturday, June 29th at 11 a.m. An hour before each performance, ticket-holders can grab a free 30-minute lecture to enhance the experience. Post-performance "opera talkback" panels and pre-performance backstage tours are more great ways to get a closer look at the opera.
Get tickets and more information in English on the Israeli Opera website.