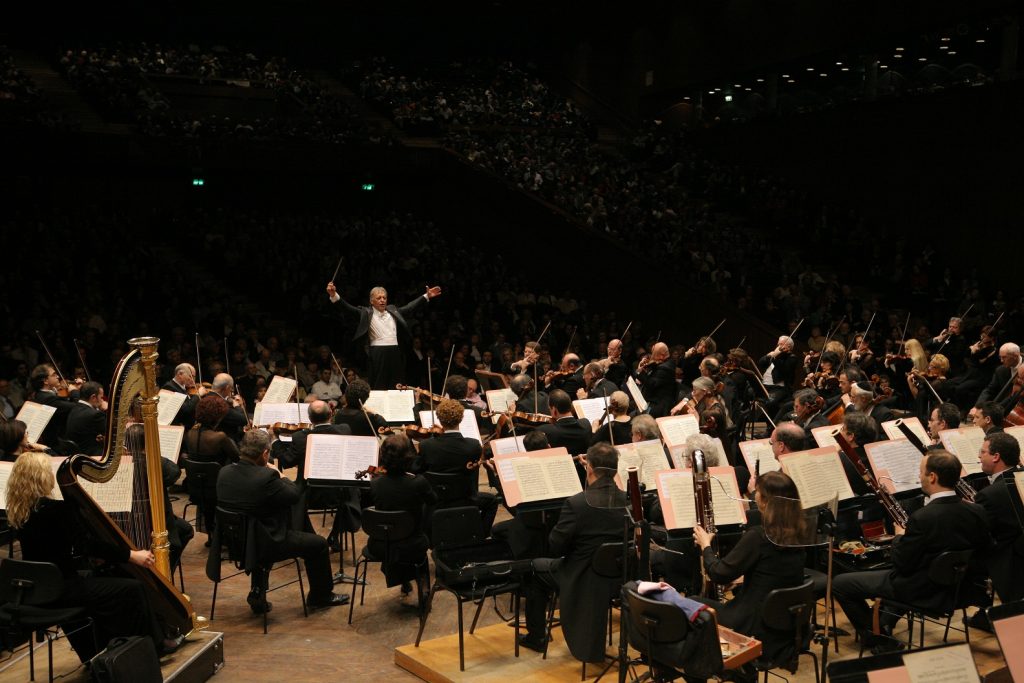 Maestro Zubin Mehta will be honored by the Tel Aviv-Yafo Municipality and the Israeli Philharmonic Orchestra with a festive outdoor concert in Ganei Yehoshua Park HaYarkon on Saturday, July 13, 2019. Park gates will open at 19:30, and the concert will begin at 21:00. Admission is free.
Opera in the Park has been a beloved tradition of Tel Aviv summers, this year, marking Zubin Mehta's final season as music director and conductor of the Israel Philharmonic Orchestra, the summer concert will be dedicated to, and conducted by the beloved maestro. Zubin Mehta was appointed music advisor of the Israel Philharmonic Orchestra in 1969, and music director in 1977, and in 1981 he was awarded music director for life.
The concert program will include famous arias from Tosca, The Barber of Seville, Carmen, Porgy and Bess, Don Carlo, Turandot, and Faust. The evening will close with Tchaikovsky's 1812 Overture accompanied by fireworks. The orchestra will host international singers who have performed with Mehta over the years, including: soprano Mary Elizabeth Williams, mezzo soprano Olesya Petrova, tenor Gregory Kunde, and bass Oleg Tsibulko.
It is recommended to arrive by public transportation, as traffic and parking are likely to be difficult. Entrance with chairs, blankets, helmets, bicycles, scooters, batteries for electric bicycles, glass bottles, weapons and animals (other than service animals) will be prohibited. Admission is free.