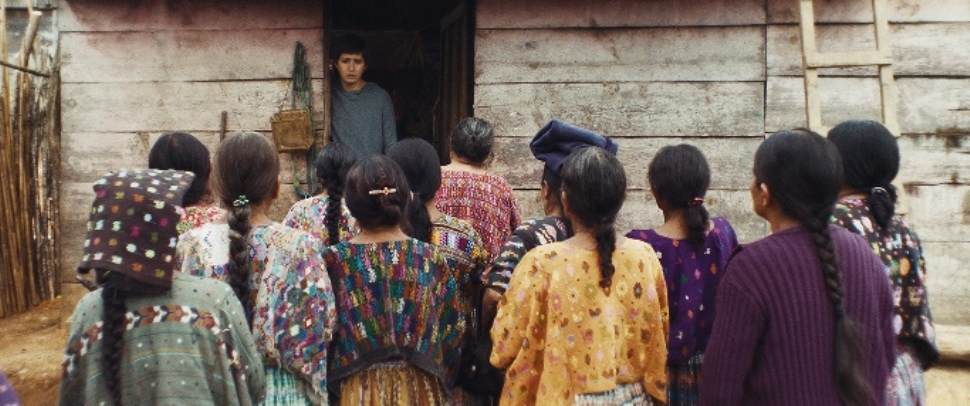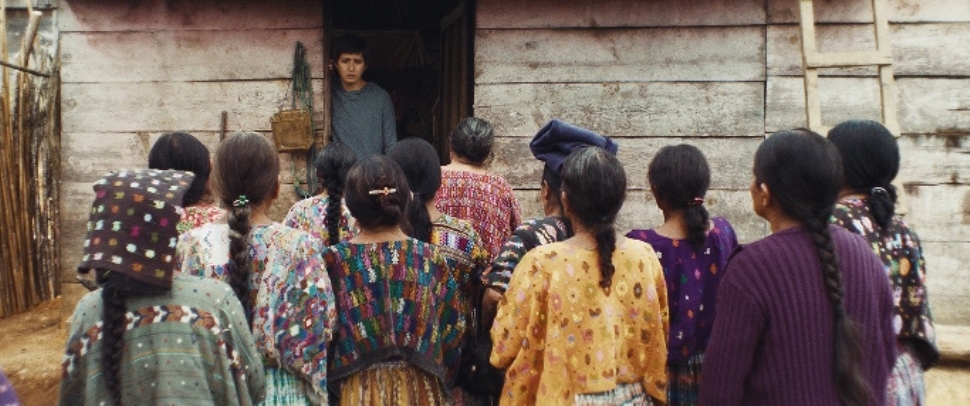 Our Mothers (original title Nuestras Madres), the debut feature written and directed by César Díaz, explores the impact of the Guatemalan Civil War on the lives of those who survived its horrors, and its reach into the lives of the second generation. There is a quiet dignity in the film's restraint, its refusal to exploit suffering for the sake of elevating drama, choosing instead to tell an understated, straight-forward human story.
The Civil War in Guatemala took place from 1960 – 1996, with an estimated 200,000 Guatemalans killed by the military during those years. The government viewed the Mayan population as inferiors, and accused them of collaborating with the guerrillas. In the years between 1981 and 1983, referred to as the Mayan Genocide or Silent Holocaust, 440 Mayan villages were destroyed, with the Mayan population becoming the victims of massacre, torture, sexual violence and forced disappearance. The film is set in the present, with trials taking place bringing those responsible for war crimes to justice. Ernesto Gonzales (Armando Espitia) is a 30-something forensic anthropologist working at the Medico-Legal Institute of Guatemala, where the attempt is made to find healing and closure for the bereaved families by identifying those interred in mass graves.
One day Nicolasa, a Mayan woman, comes to the foundation to give Ernesto her testimony on the murders that took place in her village, claiming the life of her husband Matteo. When she shows Ernesto a photograph of her husband with a guerrilla fighter known as El Jefe, he recognizes the features of his father, who was also among those who disappeared in the war. This revelation sets him on a path of action and discovery.
Ernesto's inner world in not explored in this low-key film, and much needs to be inferred through his actions. His conversations with his widowed mother Cristina (Emma Dib) are similarly veiled, with Cristina simply refusing to discuss anything related to the war. In a certain sense, the film focuses on the issue of speaking out as opposed to remaining silent. There is a muted quality to Ernesto and Cristina, perhaps the inevitable result of repressed feelings. Yet in parallel, there are the reminders, through snippets of news broadcasts, of those who have come forward to give their testimony. The film's most eloquent moments are purely visual: when Ernesto goes to Nicolasa's village, the women of the village, the mothers, are shown, each in her turn, looking directly at the camera, at the viewer. This silent confrontation with their suffering and resilience, the dignity and beauty of their gaze, delivers a message more deeply felt than words can convey.
Screenings will take place: Saturday, July 27th at 10:45, Cinematheque 3; Wednesday, July 31st at 16:30, Jerusalem Theatre; Friday, August 2nd at 13:15, YesPlanet 7
Our Mothers (Nuestras Madres)
Guatemala, Belgium, France/2019/78 minutes/Spanish with Hebrew and English subtitles
Written and directed by César Díaz; Cinematography: Virginie Surdej; Editor: Damien Maestraggi; Music: Rémi Boubal; Cast: Armando Espitia, Emma Dib, Aurelia Caal, Julio Serrano Echeverría, Victor Moreira.