The Igor Moiseyev Ballet returns to Israel with a new work, Tango Del Plata, featuring over 80 dancers. The company will be in Israel from September 17 – 20, 2019, with performances taking place for the first time at the Israeli Opera – Tel Aviv Performing Arts Center. The Moiseyev Ballet will present a diverse program with dances that have not yet been performed in Israel, as well as a selection of works from the repertoire, including Russian dances and folklore inspired dances from Uzbekistan, Azerbaijan, Moldova, and Greece, with the lively Russian Sailor's Dance as the finale.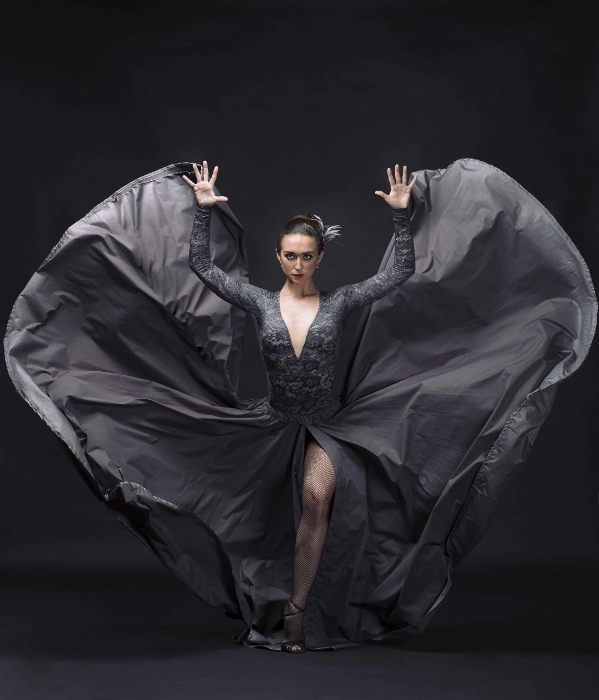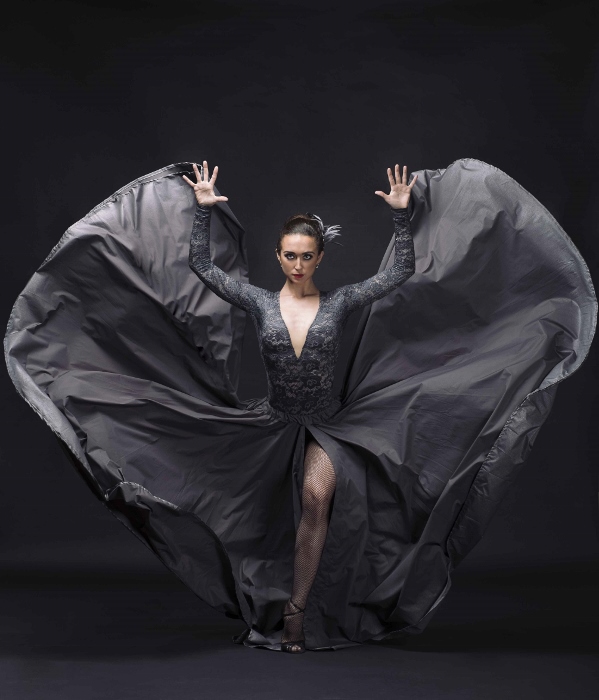 Moiseyev is known for his signature style, merging classical ballet with popular dance. The first part of the evening will close with a rousing celebration of Rock'N'Roll choreographed by Moiseyev, accompanied by a live music ensemble onstage. Opening the second part of the evening will be Tango Del Plata, by Argentinian choreographer Laura Roatta. The work, created with co-choreographers Soledad Buss and Cesar Peral, is composed of seven dances, for men, women, and couples, as well as the grand finale.
A brief, yet tantalizing glimpse of Tango Del Plata:
Choreographer Laura Roatta's connection with the Moiseyev Ballet dates back to her years as an art student, when the company performed in Argentina. At the time Roatta met with Moiseyev and taught him tango steps, which were then incorporated into one of his works.  Dancer, teacher and choreographer, Roatta is a graduate of the Institute of Art at the Colon Theater. She trained in the schools of renowned choreographers Maurice Bejart, Alvin Ailey, Martha Graham, Jennifer Muller and Trisha Brown.
Born in the Ukraine in 1906, Moiseyev lived with his family in Paris until the age of 8, acquiring proficiency in French, then returned to live in Russia, reaping the benefits of the best of both cultures. Entering the Bolshoi Ballet School in 1921, graduating their School of Choreography, he became a member of the Bolshoi from 1929 – 1934, rising to the title of principal dancer. Among his best-known roles were: Raoul in "Theolinde," Joseph in "Joseph the Beautiful," and the Phoenix in "The Red Poppy." Developing his interest in choreography, with a focus on character, drama, and experimentation, he created works for the Bolshoi such as The Footballer (1930) and Salammbo, in which he performed the leading role. The Moiseyev Ballet was founded in 1937, with a commitment to classical ballet training as the foundation for expressive, theatrical, dance, conveying the art and essence of folk forms in concert dance. Igor Moiseyev died on November 2, 2007, at the age of 101. In an interview with National Public Radio in 1999, Moiseyev called described his dances as "a spiritual portrait of a nation."
In addition to creating and performing dances inspired by folk traditions, Igor Moiseyev also founded the Moiseyev Dance Academy in 1943. The school is dedicated to teaching and preserving folk traditions, training dancers in classical ballet as well as character dance. Students of the Academy have toured Italy, Brazil, Japan, China, and Portugal, as well as other countries. The school selects gifted students aged 13 – 14, who have completed their 7th year of school.
The Moiseyev Ballet's Artistic Director is Elena Shcherbakova, who has been the company's director since 1994. Shcherbakova studied at the Bolshoi School of Choreography, joining the Moiseyev Ballet in 1969, becoming an acclaimed soloist. A recipient of several dance awards, including Ballet Magazine's "Soul of the Dance" prize, she has been a teacher at the Moiseyev Dance Academy since 1992, training young dancers and preserving folk traditions as well as the legacy of Igor Moiseyev.
Performances will take place at the Israeli Opera – Tel Aviv Performing Arts Center: Tuesday, September 17th; Wednesday, September 18th; Thursday, September 19th at 20:00; and Friday, September 20th at 13:00 and 21:00. Ticket prices range from 189 NIS – 395 NIS, and may be ordered from the Israeli Opera online www.israel-opera.co.il or call 03-6927777; Lean online www.lean.co.il or call *8780; or Bravo https://kupatbravo.co.il/ .