The Piano Festival is one of Tel Aviv's great traditions, a peak event on the cultural scene, celebrating the beauty and versatility of the piano with a staggering array of performances embracing a multitude of genres and styles – classical, rock, spoken word, pop, Israeli classics, electronica and Mediterranean music. Now in its 21st edition, the Piano Festival will take place from November 13 – 16, 2019, with a special closing concert on November 17th. Over 300 musicians will perform in 58 concerts taking place at the Tel Aviv Museum of Art, Cameri Theatre, Noga Theatre, and Einav Cultural Center.
The Piano Festival is produced by the Performance Department of the Tel Aviv Municipality together with Hamon Volume and Zappa. Festival Director: Shabi Mizrahi, Deputy Director of the Arts and Culture Dept and Director of the Performance Dept. Tel Aviv Municipality; Artistic Director: Etti Aneta-Segev.
Tickets may be ordered from Zappa *9080 and online. Ticket prices range from 59 NIS – 159 NIS (discounts for Tel Aviv residents with Digital card).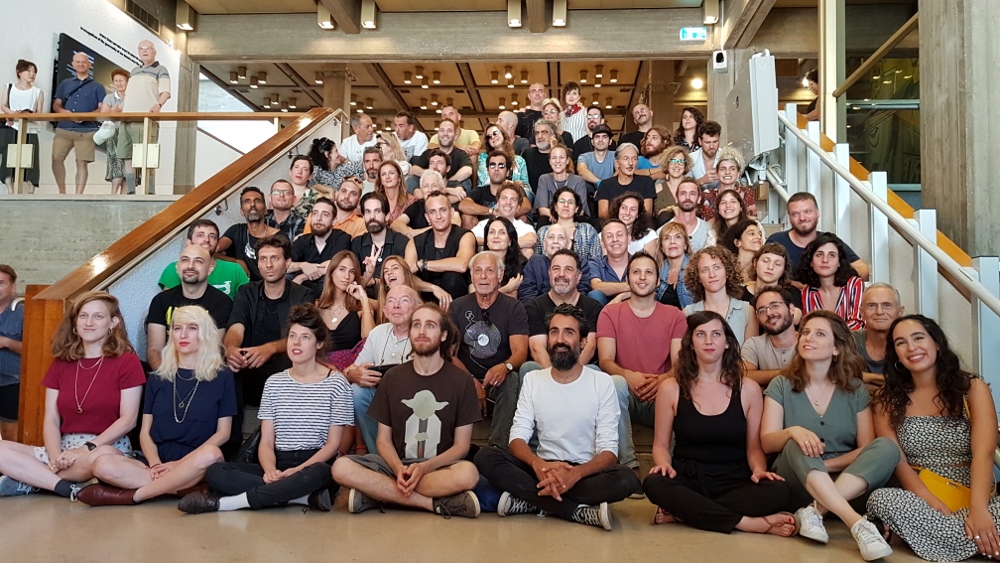 Piano Festival 2019 – Lineup
Special Collaborations
Yoni Rechter with the orchestra "Shir Ahava Standarti"
Shlomi Shaban and the piano/Itamar Doari percussion "Duet" with guest Eran Tsur
Yehonatan Geffen & Shem Tov Levi "Hanasich Hakatan Hazar Eleinu"'
Rivka Zohar "Ezeh Osher" with guest Riki Gal
Leonid Patshka & Ronnie Peterson "When Jazz Meets the Blues"
Sivan Talmor & Idan Rabinovici "Meet at the Piano"
Hila Ruah hosts Corinne Alal
Tatran & Yehezkel Raz
Shlomo Ydov & Anat Fort
Daniel Rubin hosts Dana Berger
Festival Productions
Aviv Geffen & The Mistakes acoustic
Shlomo Gronich celebrates 50 years onstage with Alon Olearchik & Omri Mor
Mosh Ben Ari hosts Yuval Dayan
BEMET (Hod Moshonov) & The Hafla Band
Elai Botner & The Outside Kids acoustic
Balkan Beat Box unplugged
Idan Haviv special performance for the Piano Festival
Yael Levy new performance for the Piano Festival
Hamsa – Indie women performers Nomke, Omer Moskovich, Bijoux, Kiki Malinki, Avigail Koevary
Mostly Piano
Keren Peles and the piano with special guest Nathan Goshen
Amir Dadon & Eran Mittelman
Alon Eder – guitar & piano
Eli Magen & Adi Rennart "Double Standard"
Zeev Tene & Udi Bonen
Roni Ginosar & Sagi Segal "Eighties Unplugged"
First Time Performers at the Festival
Eden Hasson
A-WA with their new album Bayti Fi Rasi & guest Shai Tsabari
Noga Erez special performance for the Piano Festival
Carakukly – Four handed piano performance
Folly Tree – acoustic
Noam Kleinstein – special performance for the Piano Festival
Sharon Tovah Levy – piano & more
Yossi Tsabari – "Yefeh Nefesh" Spoken Word Hafla with guest Barak Cohen
Tribute Performances
Tribute to pianist and composer Alona Turel "Ka'asher Ani VeAt"  Pianist and composer Alona Turel (1944 – 2019) was an integral part of the festival from its earliest days. The concert will feature many musicians who worked with Turel, as well as young musicians who admired and were influenced by her. Among the evening's performers will be: Chava Alberstein, Shalom Hanoch, Nurit Galron, Yoni Rechter, Dori Ben Zeev, Alon Eder, HaPlatina, Doron Talmon, and many more…
Rona Keinan – 10 years to the album "Shirim LeYoel"
Oshik Levy "Kol HaShirim Hem Shelo" with guest Asaf Amdursky
Eric Berman – 10 years to the album "Haklatot Martef – Helek Alef"
Shahaf & Neta perform Matti Caspi songs
Avigail Rose
Premieres & Pre-Premieres
Efrat Ben Zur – "Ir Meruheket" with guest Shlomi Shaban
Norman Issa – "Lo Normani" – new entertainment show
Alon Lutringer – "Ground" new album launch
Tomer Yeshayahu – album launch with guest Daniela Spektor
Gadi Feingold – based on a story by Rabbi Nachman of Breslov
Lior Perla –  "MeAz SheAzavt" album launch
Daniel Dor – performance with new album
Poetry & Prose at the Piano
Moni Moshonov, Lilian Berto, Dror Keren – "Oy Elias, Elias!" revival of Hanoch Levin's show, marking the 20th anniversary of his death
Naftali Alter sings Assi Dayan with guest Mazi Cohen
Rachel Shapira & Hani Dinur – "Perah Meshuga" songs & stories
Ronen Shapira – "HaAtid" with Micha Shetrit, Uri Hollander & Roni Somek
Omer Koren – "Eretz Lo" with guests Eli Eliyahu & Miriam Toukan
"When Wilensky Met Alterman" – tribute to poet Nathan Alterman & composer Moshe Wilensky with Natan Slor & Zipi Zarnkin, and guest Ran Eliran
Naama Nahum & Rami Harel – "HaLayla Shelach" musical dialogue between the songs of Nathan Alterman and Tirza Atar
Piano Festival for Kids
Indi Yeled sing Gidi Gov with guest Moni Moshonov
Rockville sing Queen
Marsh Dondurma – "Taninim Al Harosh" (Crocodiles on Your Head) new book and performance, read the full Midnight East review here.
"Magash HaKetzev" – songs of Nathan Alterman for kids
Ohad Hitman sings Disney songs with guest Adi Bity