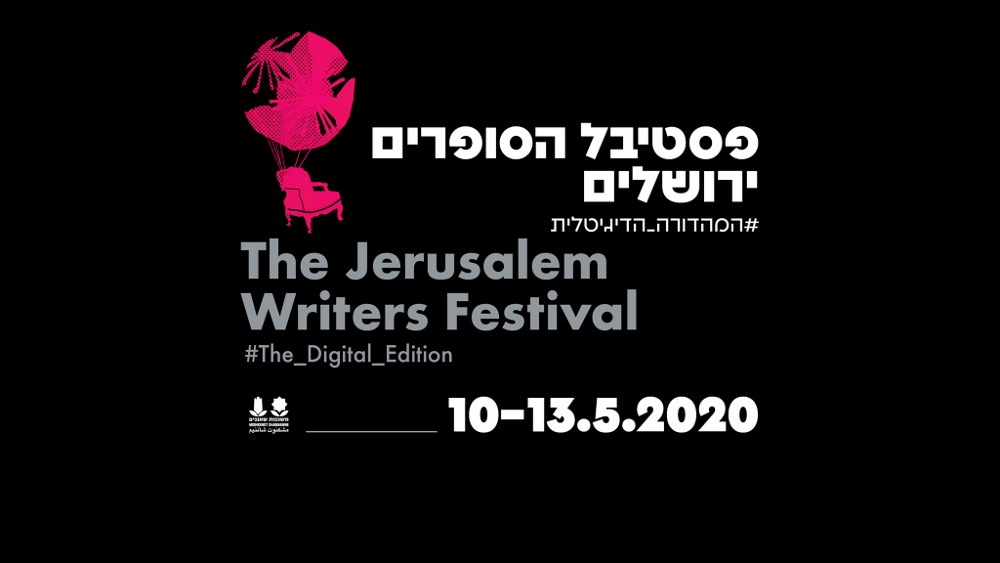 The Jerusalem Writers Festival presents its first ever digital edition! In light of the current pandemic, the 8th International Writers' Festival of Mishkenot Sha'ananim, Jerusalem will switch to an online format. The festival will take place from May 10 – 13, 2020, featuring conversations with international and Israeli writers, workshops, and other literary events. The entire festival will be available online free of charge via the festival website and facebook page, with many events held in English.
Among the participating authors will be:
Tom Perrotta (USA – The Leftovers); Matthew Weiner (USA – Mad Men and Sopranos); Nicole Krauss (USA – Man Walks Into a Room, The History of Love, Great House, Forest Dark); Michael Pollan (USA – Cooked: A Natural History of Transformation, The Omnivore's Dilemma, Food Rules: An Eater's Manual); Matti Friedman (Canada/Israel – The Aleppo Codex: A True History of Obsession, Faith and the Pursuit of an Ancient Bible, Pumpkinflowers: A Soldier's Story of a Forgotten War, Spies of No Country: Secret Lives at the Birth of Israel); Ayelet Tsabari (Israel/Canada – The Best Place on Earth, The Art of Leaving); Prof. Evan Fallenberg (USA/Israel – Light Fell; When We Danced on Water, The Parting Gift); Marco Balzano (Italy – I'm Staying Here); Leonie Swann (Germany – Three Bags Full: A Sheep Detective Story, Gray); Gaël Faye (France/Rwanda – Small Country)
The full program is available in English on the festival website: http://fest.mishkenot.org.il/en/events/a/main/
Please note – all events are free, but some require pre-registration as space is limited.
Jerusalem Writers Festival Director: Moti Schwartz, Director of Mishkenot Sha'ananim; Artistic Director: Liran Golod. The festival is supported, among others, by the Dangoor Education Foundation, with the assistance of the Jerusalem Foundation, the Beracha Foundation, the Ministry of Culture and Sport, the Jerusalem Municipality and the Sami Rohr Prize for Jewish Literature.
Links:
Jerusalem Writers' Festival website http://fest.mishkenot.org.il/en/home/a/main/
Mishkenot Sha'ananim facebook page https://www.facebook.com/mishkenot