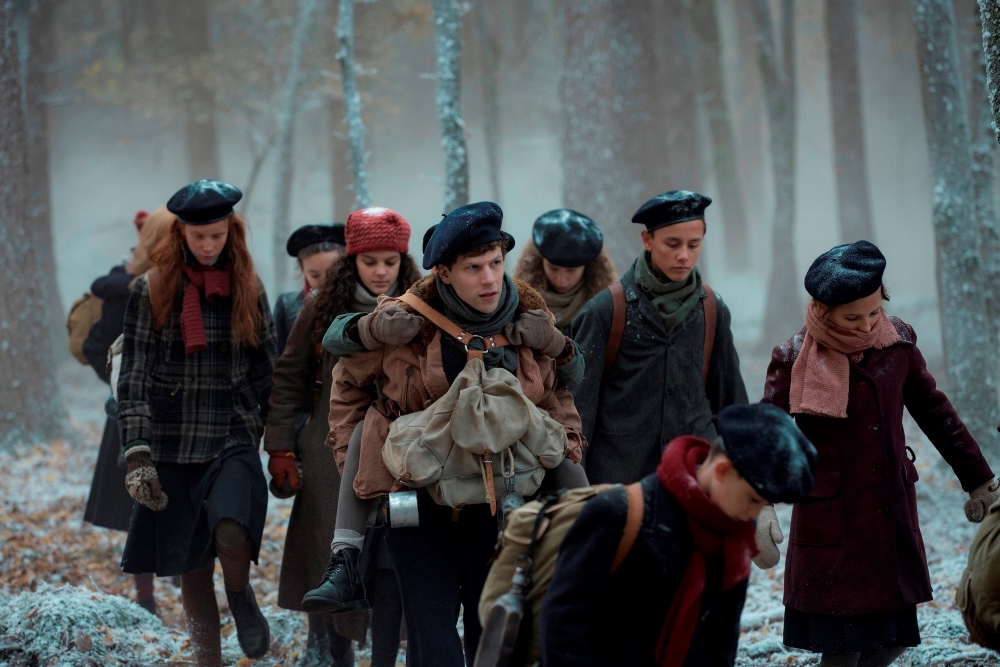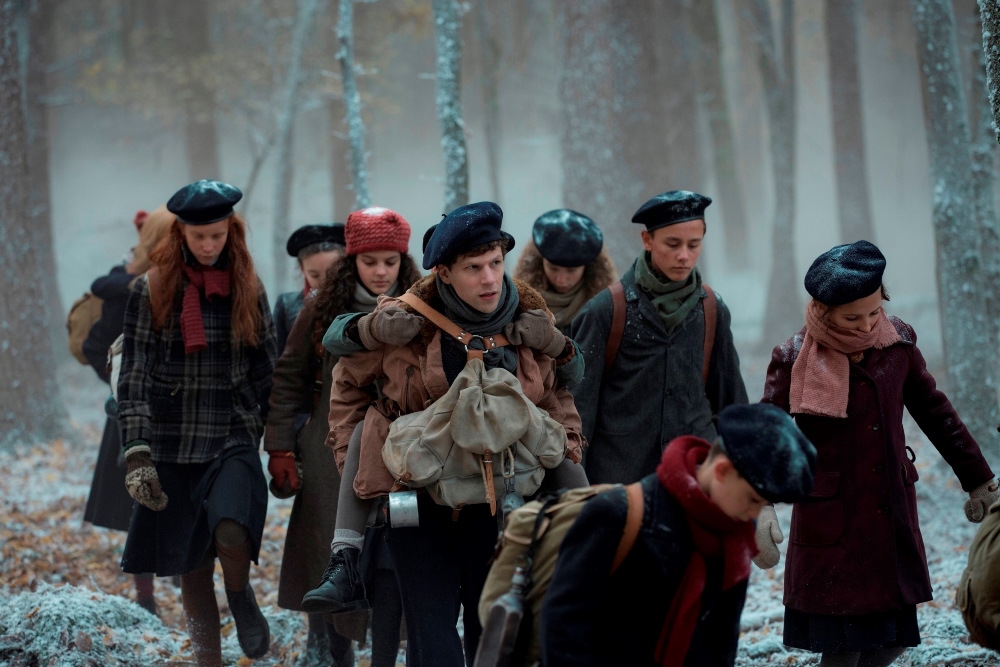 The Jerusalem Jewish Film Festival 2020 will take place online from November 11 – 22, 2020, on the Jerusalem Cinematheque website. Artistic Director Daniella Tourgeman presents a diverse program of films explores Jewish history, culture, contemporary Jewish life and interfaith relations. Opening the festival will be An American Pickle, directed by Brandon Trost, and starring Seth Rogen in a dual role. Written by Simon Rich, based on his novella Sell Out, published in the New Yorker in 2013, the film follows Herschel Greenbaum (Rogen), an Eastern European Jewish immigrant who falls into a vat of pickles and is preserved in the brine for 100 years. Waking up in Brooklyn of 2019, he meets his great-grandson Ben (also Rogen) and as it focuses on the dynamics of their relationship, the film also reflects Jewish life, the changes that have taken place over time, and the essential values and connections that endure. Another highlight of the festival will be Resistance, directed by Jonathan Jacubowicz, and starring Jesse Eisenberg. Inspired by the life of renown French mime Marcel Marceau (1923 – 2007), the film depicts his experiences as a young man during WWII. Marceau joined the French Jewish Resistance (Organisation Juive de Combat-OJC), and in that capacity saved the lives of thousands of Jewish children. There will be an online panel discussion with the director and Jesse Eisenberg.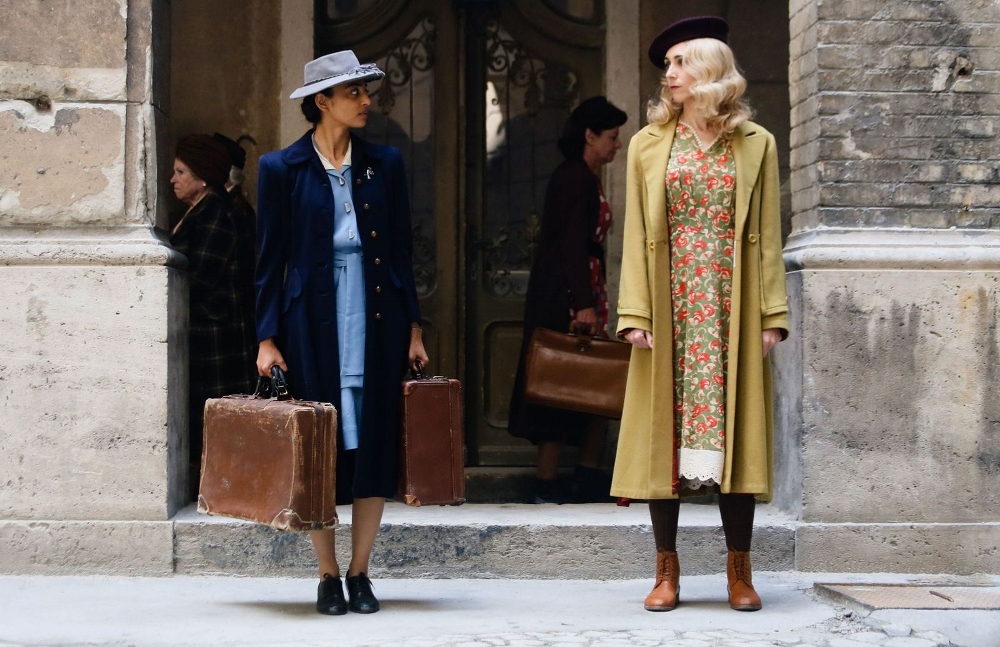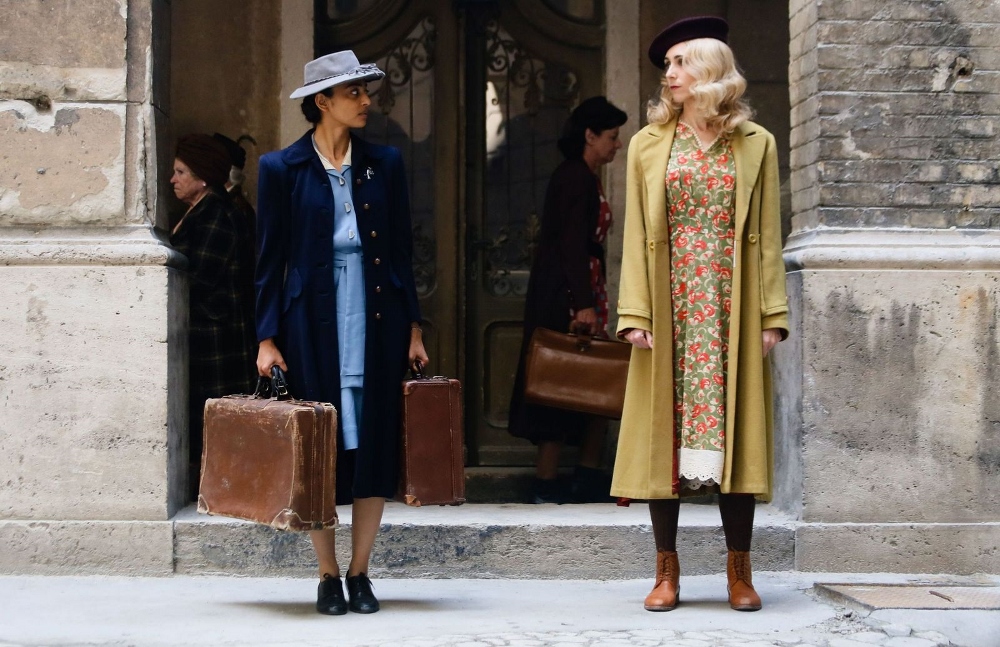 A Call to Spy, directed by Lydia Dean Pilcher, is inspired by the true stories and incredible heroism of women who were took an active role in the war effort as spies in the Special Operations Executive for Britain, established by Winston Churchill. Sometimes referred to as the "Ministry of Ungentlemanly Warfare" the volunteer, secret operation worked in territories occupied by the Germans, to gather information, set up networks of resistance, and sabotage enemy operations. The film focuses on three women, based on their real-life adventures: Vera Atkins, Virginia Hall and Noor Inayat Khan. Vera Atkins was a Romanian-born Jew. In 1939, as a member of the British military mission, she made use of her knowledge of the language and her connections there to help evacuate the Enigma code breakers from Poland, through Romania, to France and Britain. In 1941 she joined the French section of the SOE as a secretary, yet as the assistant to section head Colonel Maurice Buckmaster, her responsibilities extended far beyond secretarial work, and she was in fact an intelligence officer. Atkins was responsible for recruiting and supervising the women selected to infiltrate occupied France as spies and wireless operators. Stana Katic delivers a nuanced performance as Atkins, whose status and security were complicated by the fact that she was not a British national (and as such, at risk of deportation), and a Jew. Noor Inayat Khan, portrayed by Radhika Apte, was the first female wireless operator sent into occupied France. A poet and pacifist, the daughter of an American mother and a father who came from a respected Indian Muslim family, she volunteered for an active role in the war effort to fight against Nazism. The life story of Virginia Hall is truly remarkable. Born in Maryland in 1933, she accidently shot herself in the foot while hunting, leading to the amputation of one leg below the knee. Undeterred by this mishap, she gave her wooden leg the nickname Cuthbert, continued her career as a consular clerk, and aimed to become diplomat for the US Foreign Service. However, due to a law existing at that time against hiring people with disabilities as diplomats, her application was denied. An ambulance driver in France at the start of the war, she joined the SOE in 1941 and was the second female agent sent into France. Sarah Megan Thomas, who wrote and produced the film, stars as Hall, a remarkable woman whose intelligence, persistence and courage are inspirational. Her achievements during the war – organizing resistance, assisting agents with money and safe houses, helping British airmen who crashed in France return to England, organizing the successful jailbreak of 12 British agents held by French police – are impressive, and her ability to evade capture, simply astonishing.
Elena Horn's documentary The Lesson provides a fascinating look at the way German youth learn and think about the Holocaust. Horn worked on the film for five years, returning to Frondenberg, her hometown in West Germany, and the high school where she studied, to film and interview the students. Education on the Holocaust begins at age 14, as Horn explains, the prevailing view is that the innocence of children must be protected, and difficult, upsetting or frightening topics are not discussed with young children. The responses of the 7th graders in the classroom are, not all well-informed. When their teacher asks what they know about the period from 1933 – 1945, although one girl states that the Jews were persecuted by Hitler and "Hitler started WWII, I think," another thinks that the Berlin wall existed at that time. The film follows these young people, in school and in their leisure time, observing their formal and informal learning about the WWII and the Holocaust, as they mature into young adults. There are many narratives and influences in their lives, from family members to football coaches, and as they take in and evaluate the information, they are forming their own opinions and beliefs. Neighboring town Dortmund has been a hub of right-wing extremism, with marches replete with Nazi symbols and racist slogans. Young fans of the Borussia Dortmund football team hear these views from coaches and team mates on youth teams, and must reconcile them with what they learn in school, searching for truth within conflicting narratives. A striking feature of the film is the inclusion of archival footage found by Horn, home movies taken in the 1930s by Ludwig Muller, documenting his daughter Irmgard's childhood. As they show children participating in athletic and marching exercises, running in gas masks or, in one especially disturbing scene, rewarded for telling on others, the Nazi regime's system of education is revealed. These scenes are all the more harrowing because of the knowledge that it was not filmed as commissioned propaganda, but was a father's simple documentation of everyday life.
Additional festival highlights include: documentaries on Albert Einstein and Lucien Freud; the screening of a newly restored digital version of Sh'chur, written by Hanna Azulai, based on her childhood experiences in the Moroccan community of Israel in the 1970s; and the premiere of A Private Death, directed by Marianna Bar, that tells the love story of a sixth-generation Jaffa-born Jewish woman and a Christian Orthodox Jerusalem-born Arab.
Tickets are 20 NIS and will be available on the Jerusalem Cinematheque website.