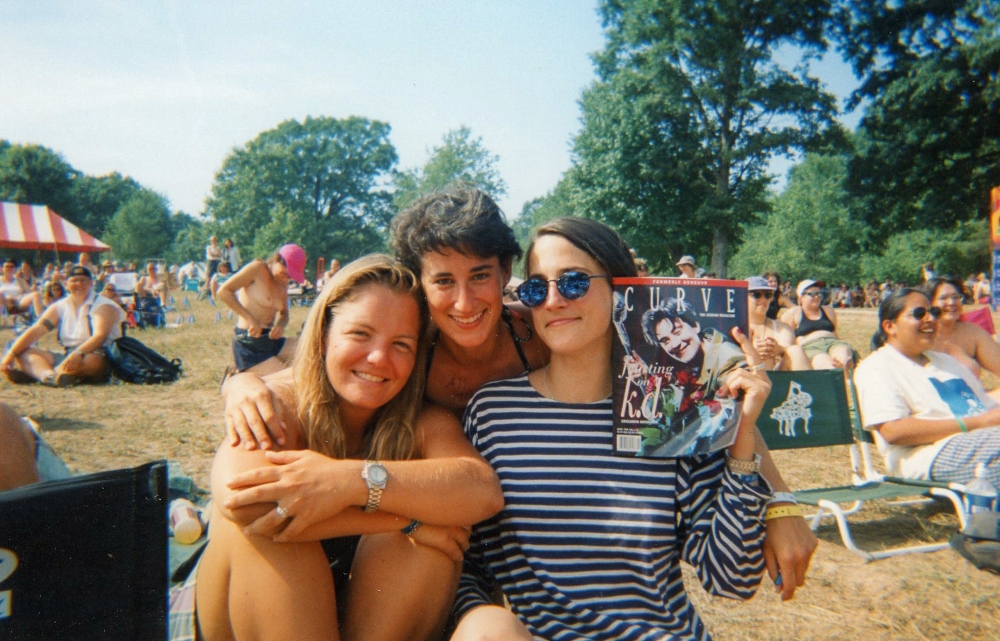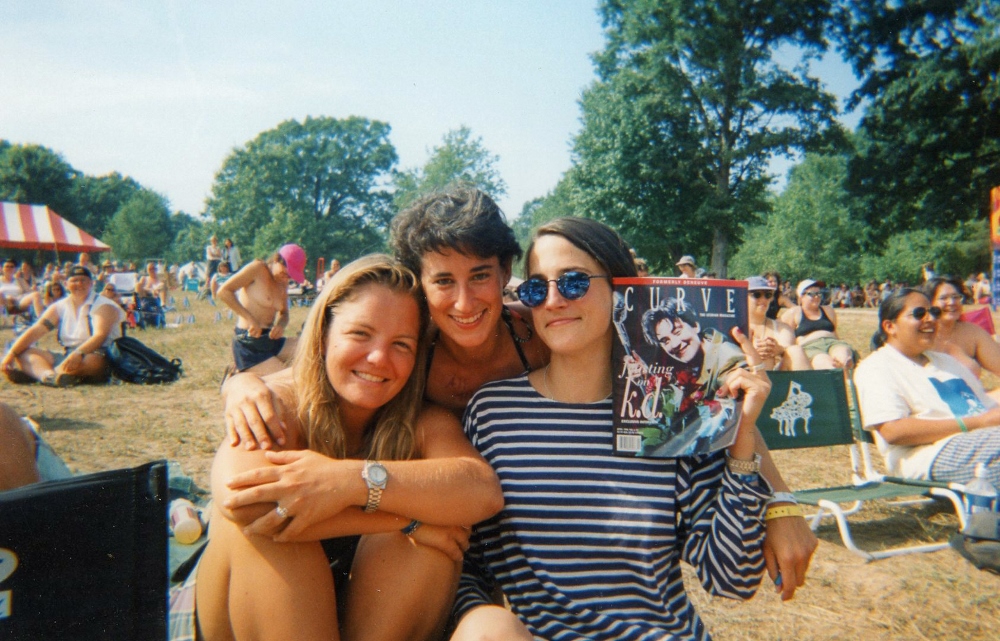 Ahead of the Curve is the story of Curve, the cool, super-successful lesbian magazine, and its daring founder Frances – Franco – Stevens. It's also an extremely fun and fast-paced history lesson, as it reflects lesbian culture and the changes that have taken place in mainstream US culture over the past 30 years. Directed and produced by Jen Rainin and Rivkah Beth Medow, the documentary opens at a critical point as Curve confronts issues of financial survival and identity. In this age of social media, almost everyone has the ability to create and disseminate content online. What is the role of a print magazine in today's culture? Does it still fulfill a necessary function? And what about that word "lesbian" – does it represent or exclude? Should it be on the cover of the magazine?
In 1990, when a very young (born in 1967, you do the math) and audacious Franco founded Curve, it soon became a lifeline for many lesbians, reminding them, as one reader says in a video clip, that they were not alone. At the time, there were no glossy lifestyle magazines for lesbians, and mainstream media certainly did not cover lesbian culture. For those who were not yet born, or don't remember, Kate Kendell, the former Executive Director of the National Center for Lesbian Rights, reminds viewers that people were kicked out of their families, lost custody of their kids, and were fired from their jobs, the military still had a don't ask don't tell policy', there were no openly gay or queer elected officials, Bill Clinton signed the Defense of Marriage Act, and there were no celebrities who were "out and proud." It was in this harsh reality that Franco decided to found a magazine by and for lesbians, with a high production value, to promote lesbian visibility and serve as a resource for the lesbian community.
Franco is a great storyteller, with a powerful, direct and compelling presence, and she is the core of the documentary as she tells the story of Curve, which is also her personal history. A bold risk taker, the story of how she raised the money to fund the first issues of Curve is so outrageous that I don't want to spoil it for you. Watch the documentary. These present-day interviews are merged with footage of Franco as she meets with community leaders, such as poet Denise Frohman, on her search to understand what Curve's role might be today.  Interviews with Curve's editors and writers, friends and prominent community members are interspersed with wonderful footage from the early years of Curve that convey the fun and exuberance of those times. 30 years of sumptuous Curve cover photos, features, and moving letters from readers are the focus of several montage sequences throughout the film, a visual delight and a celebration of vibrant, diverse, lesbian culture.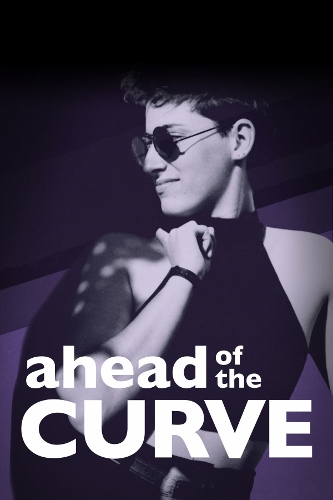 In its aim to promote lesbian visibility Franco wanted Curve to present an inclusive perspective on lesbian culture – sending the message it's OK to be butch, it's OK to be femme, it's OK to be whoever you are. Musician Anita Lofton tears up as she describes that when she saw Curve magazine for the first time, there was a brown woman (Linda Villarosa) on the cover, saying, "just the power of seeing me." Yet Diane Anderson-Minshall, Executive Editor of Curve, talks about her feeling that despite the desire to be inclusive, "We didn't do as great of a job covering black and brown women, our failing was that we didn't push more to make it happen." It's that honesty and willingness to explore that makes this such a fascinating documentary. In this, as in the discussions of the words "lesbian" and "queer", the film reflects the changes that have taken place, and contemporary issues and conversations within the lesbian community and mainstream culture. As it follows the defining and critical moments in Curve's history, Ahead of the Curve is an entertaining and reflective cinematic adventure, and at its center, Franco, a ground-breaking, immensely appealing hero.
Ahead of the Curve will be shown at TLVFEST 200, and will be available for viewing online from November 12 – 22, 2020. Tickets are already on sale, and as the number of views are limited for each film, it is recommended to purchase well in advance. Ticket information is available here: http://tlvfest.com/tlv/he/2020/10/21/ahead-of-the-curve/
The full festival program is available in English on the TLVFEST website.