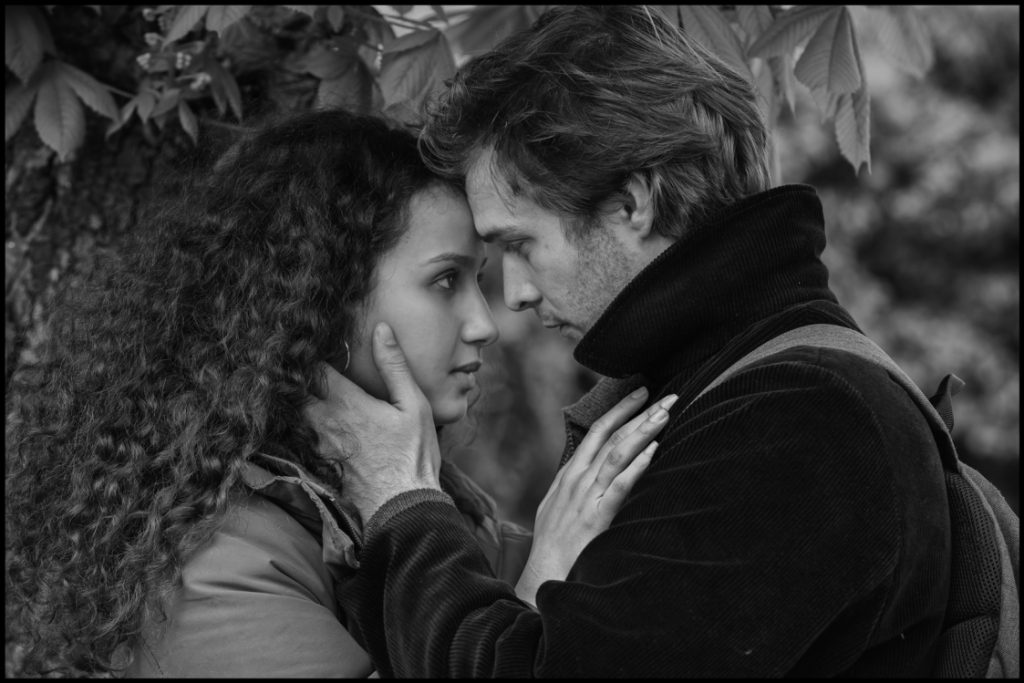 The Jerusalem Cinematheque presents a 10-day festival of films from French speaking countries, reflecting the influence of French culture. Taking place online from March 1 – 10, 2021, the festival will feature films from Greece, Belgium, Canada, Ireland, Cyprus, Romania, Switzerland, Vietnam, Bulgaria and France. Please note that the films are available on different dates, and will be available on the Jerusalem Cinematheque website.
Films:
Working Girls
Belgium/France 2020, 90 min., French with Hebrew subtitles
Directed by Anne Paulicevich, Frédéric Fonteyne
Axelle, Conso, and Dominique all work as escorts in a on the border between Belgium and France. We follow Axelle as the father of her son follows her, get immersed in Conso's love life, and worry together with Dominique about her daughter. Working Girls is a crafty and stunning film that with the help of a clever use of the timeline and the magnificent performances manages to bring the us closer to its protagonists, and examines our ability to look at sex workers without judgment but with abundance of sympathy. Cast: Sara Forestier, Noémie Lvovsky, Annabelle Lengronne.
Online screening March 3 – 9, 2021
Alice and the Mayor
France 2019, 103 min., French and English with English and Hebrew subtitles
Directed by Nicolas Pariser
The mayor of Lyon is experiencing an existential crisis and enlist the help of Alice Heimann, a consultant that arrives back to Lyon with innovative ideas. Her entrance into the corridors of power and her encounters with the mayor teach her and us something about the interface between thought and action. Alice and the Mayor is a contemplative and smart drama that makes great use of its actors to bring about "a lively, funny and touching exploration of the way we live now through the filter of two generations" (Screen). Cast: Fabrice Luchini, Anaïs Demoustier.
Online screening: March 1 – 7, 2021
Nadia, Butterfly
Canada 2020, 107 min., French and English with English and Hebrew subtitles
Directed by Pascal Plante
She may still be young and at the peak of her career, but Nadia has made up her mind. After the Olympic games in Tokyo, she will put her glorious swimming career behind her in order to escape a harsh life filled with sacrifices. After the very last race, she is swept away by nights of drinking, partying, and loss of control in an attempt to deal with her emotional crisis. This new film by Canadian director Pascal Plante (Fake Tattoos) is a clever and touching work that takes us to places not seen enough on the silver screen. Indiewire stated that the film provides a "deeply felt (almost anthropological) look at a rare butterfly in search of the second chrysalis she needs to spread her wings." Cast: Katerine Savard, Ariane Mainville, Hilary Caldwell.
Online screening: March 4 – 10 ,2021
The Salt of Tears
France/Switzerland 2020, 100 min., French with Hebrew subtitles
Directed by Philippe Garrel
Matters of the heart, gorgeous black-and-white cinematography, and the casting of young and fresh actors ready to take on the world – these are all elements that characterize the rich oeuvre of veteran French director, Philippe Garrel, and they are all present in his new film, The Salt of Tears, which held its world premiere at the Berlin Film Festival. The plot follows a young man from the working class who arrives in Paris and experiences a series of infatuations, abandonments, doubts, and frustrations. Alongside its extraordinary cinematic finesse, the film is filled with social and existential messages that emerge from the minimalistic style of writing, direction, and acting. Cast: Logann Antuofermo, Oulaya Amamra, André Wilms.
Online screening: March 2 – 8, 2021
Kazantsakis
Greece 2017, 120 min., Greek with Hebrew subtitles
Directed by Yannis Smaragdis
This is the inspirational story of Nikos Kazantzakis, who wrote Zorba the Greek and The Last Temptation of Jesus Christ. Through his world travels and a profound love story, his sources of inspiration are unveiled. Kazantsakis enjoys the majestic landscapes of Greece, fantastic music, and great performances. Cast: Odysseas Papaspiliopoulos, Marina Kalogirou.
Online screening: March 2 – 8, 2021
Sunrise in Kimmeria
Cyprus 2017, 100 min., Greek with Hebrew subtitles
Directed by Simon Farmakas
In a small village, Skevos is working off his family's debts. When a mysterious object crashes onto his field, a new financial opportunity makes its way to Skevos' doorstep. Sunrise in Kimmeria combines the screwball comedy with dramatic elements to pull off this wickedly whimsical film. Cast: Athos Antoniou, Tim Ahern.
Online screening: March 1 – 7, 2021
Lost Lives
UK/Ireland 2019, 93 min., English with Hebrew subtitles
Directed by Dermot Lavery, Michael Hewitt
Inspired by the book of the same name, Lost Lives is a documentary feature about the conflict in Northern Ireland between 1969 and 1998, known as The Troubles. With peaceful vistas as the backdrop, combined with archival footage, a divine soundtrack, and readings by of leading Irish actors, Lost Lives is an astonishing requiem. Narration: Kenneth Branagh, Brendan Gleeson, Liam Neeson.
Online screening: March 1 – 7, 2021
Loving Carmen
Bulgaria 2016, 65 min., English, French and Italian with Hebrew subtitles
Directed by Nayo Titzin
Georges Bizet's Carmen is the most staged, most recorded and most shot opera in the world. For more than a century musicians, singers, directors, researchers and collectors take through time her story, turning it into a legend. This movie shows the different ways of transforming the character into a favorite and immortal love story treated in art, literature, music and cinema. In parallel the movie unveils the process of the latest opera staging in the Swiss town of St. Gallen.
Online screening: March 4 – 10, 2021
Story of Pao
Vietnam 2006, 96 min., Vietnamese with English subtitles
Directed by Ngo Quang Hai
Pao, a young woman and member of the Hmong tribe, lives in a small village in north Vietnam. Her ideal existence is shuttered by family secrets from the past. Story of Pao is a melodrama that explores questions of adolescent and identity. Thi Hai Yen Do in the leading role is mesmerizing, as are the wild vistas that act as the backdrop for the narrative upheavals. Cast: Thi Hai Yen Do, Nguyen The Hoang.
Online screening: March 2 – 8, 2021
Somewhere in Palilula
Romania 2012, 145 min, Romanian with English and Hebrew subtitles
Directed by Silviu Purcarete
Serafim, a young gynecologist, arrives at the small town of Palilula to takeover Dr. Pantelica's practice. It's the middle of winter, and the townsmen have gathered in the main square for Dr. Pantelica's autopsy, even though Dr. Pantelica is taking part in his own autopsy, even laughing with the audience. What follows are extended absurd and strange scenes. With uninhabited performances, a dynamic camera, and untamed imagination, Somewhere in Palilula is a thrilling ride. Cast: Áron Dimény, George Mihaita.
Online screening: March 3 – 9, 2021
Ticket prices are 20 NIS for one film/80 NIS festival pass. Jerusalem Cinematheque website: www.jer-cin.org.il; phone: *9377
*Film synopses were provided by the festival.