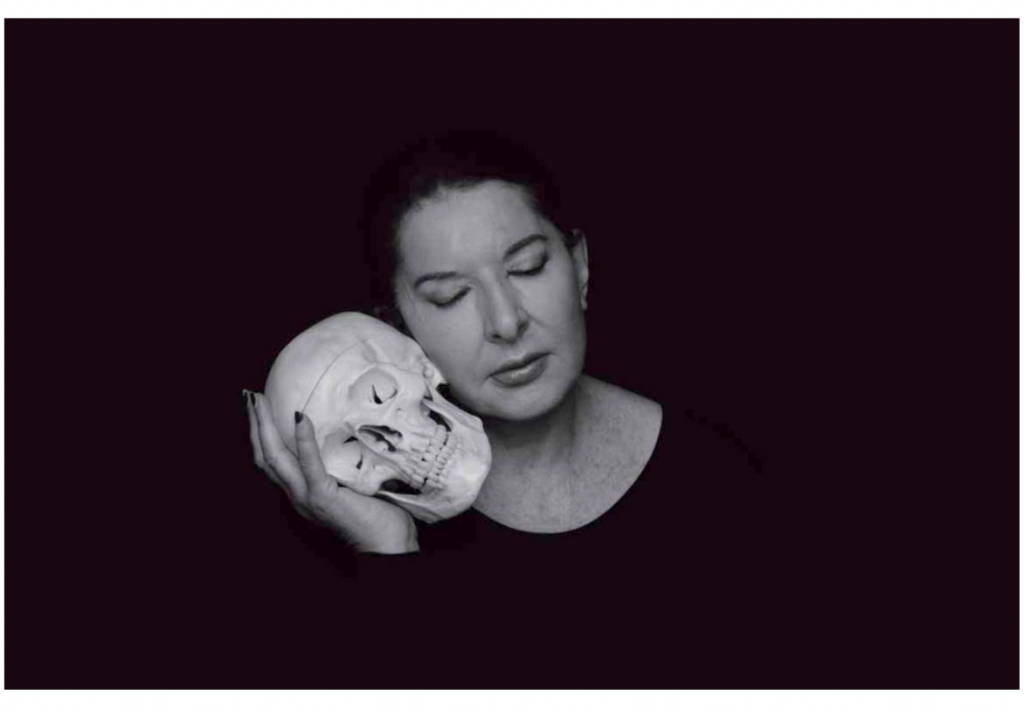 EPOS, the international art film festival, will take place this year from May 5 – 8, 2021, at the Tel Aviv Museum of Art. It's exciting to return to the format of a live festival, especially in this venue, as festival goers can enjoy wandering through the museum galleries between films. Now in its 12th edition, the festival features films in several categories: Architecture, Visual Arts, Protest Art, Poetry and Literature, Theater, Dance, Cinema on Cinema, Music, Israeli Program and an Israeli Short Film Competition.
Opening the festival will be Adam Low's film Marina Abramović: The Ugly Duckling. Exploring the enigma that is Abramović, British television creative force Alan Yentob visits the artist at her uniquely designed (all the rooms are triangular!) home in Upstate New York, and travels with her to Belgrade, the city of her birth. Abramović is a powerful presence, her ability to connect with the viewer has been demonstrated time and again in her work. Connecting the artist's life and work, Yentob's intimate conversations with Abramović reveal her perspective on her childhood and youth in the former Yugoslavia, now Serbia, and her development as an artist.
The film's title refers to a project of the Royal Academy of Arts in London, in which artists were invited to illustrate stories by Hans Christian Andersen. Abramović selected The Ugly Duckling, and the choice was not random. Talking about her childhood as the daughter of war heroes and Communist Party members, the artist reveals that she felt ugly and identified with the lonely, rejected duckling. The theme appears in an excerpt from one of her earliest works from 1975, a performance for video: Art Must Be Beautiful, Artist Must Be Beautiful. In the video, the artist brushes her hair roughly while repeating the lines. It is disturbing to watch, almost painful, thought-provoking, and oddly exhilarating.
Following the trajectory of Abramović's path as an artist is fascinating. The film includes scenes from landmark works such as Imponderabilia (1977) in which Abramović and her legendary partner Ulay stood naked in a narrow passageway, as gallery visitors had to maneuver between them in order to enter; The Artist is Present, a three-month residency at the MoMA; and more recent works such as The 7 Deaths of Maria Callas (2020). Reflecting on works that placed her in physical danger, such as Rhythm 0 (1974), in which she stood for six hours beside a table stocked with 72 objects (including a gun and a bullet) as the audience was invited to do with her as they wished, Abramović commented: "You transform into superself, you can do anything."  The film's director Adam Low will introduce the film in a screened statement at the screening on Saturday, May 8th at 15:30.
EPOS Artistic Director: Micky Laron. Tickets are 40 – 46 NIS (26 NIS for students and soldiers), and include admission to the museum. The full program and additional information may be found on the festival website: https://www.filmart.co.il/