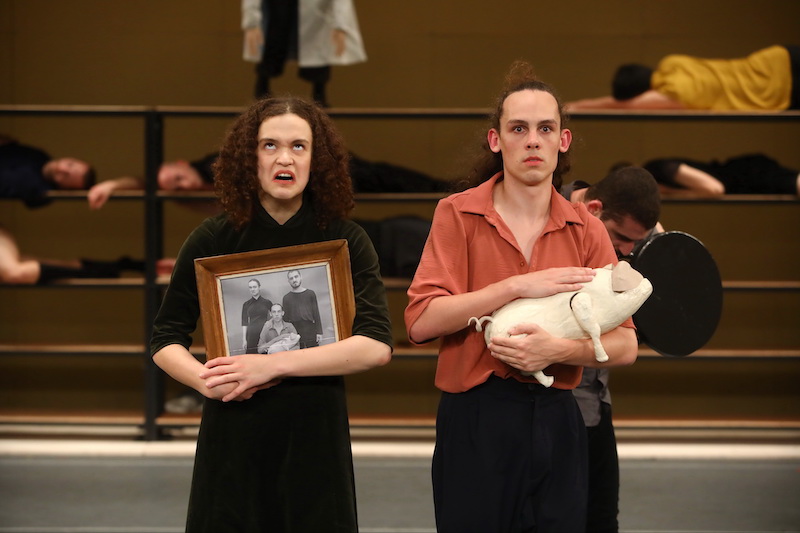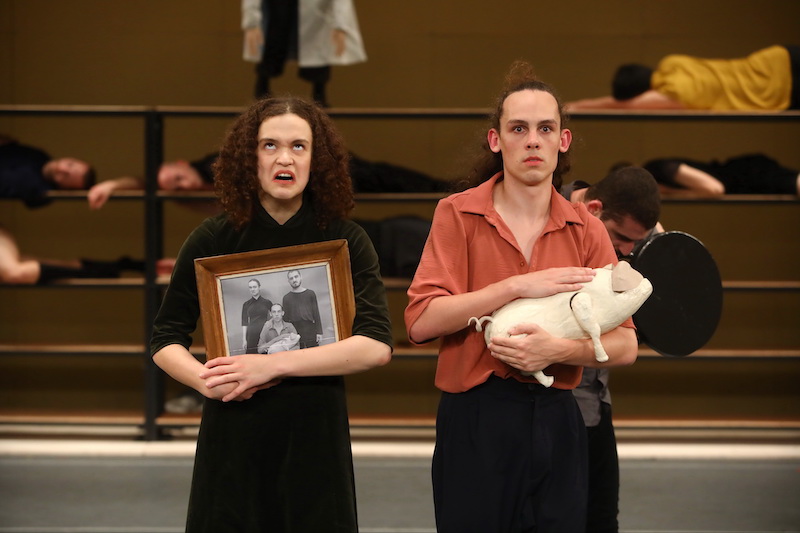 The international premiere of Summer Snow, a new work by Ella Rothschild, presented by the Batsheva Dance Company and Mart International Festival, will take place from May 4 – 6, 2021. The choreographer discussed her work, and showed select scenes in a presentation that took place in the Batsheva Studio at the Suzanne Dellal Center on April 20, 2021.
Ella Rothschild was a dancer with the Batsheva Dance Company, the Inbal Pinto and Avshalom Pollak Company, and is currently a member of Crystal Pite's Kidd Pivot Company. As a choreographer, she has created works in Brazil, Italy, and Japan, as well as holding artistic residencies at the Baryshnikov Arts Center, New York, and the Suzanne Dellal Center, where she created the work Pigulim.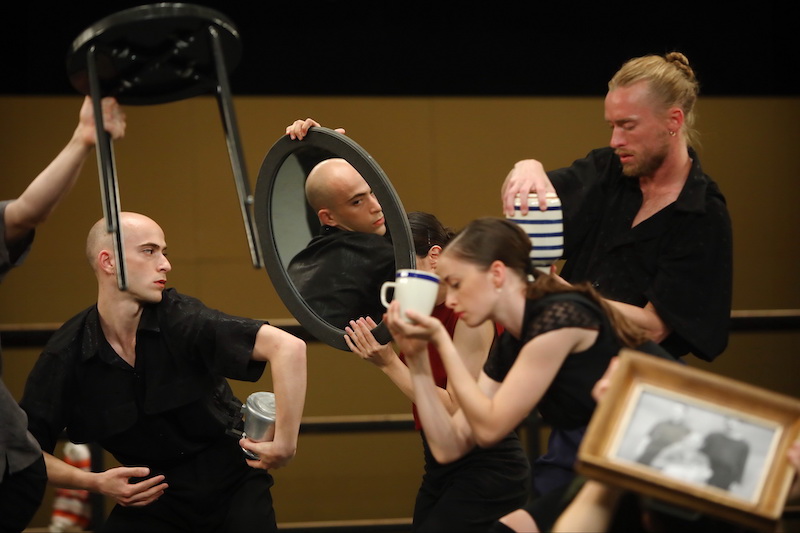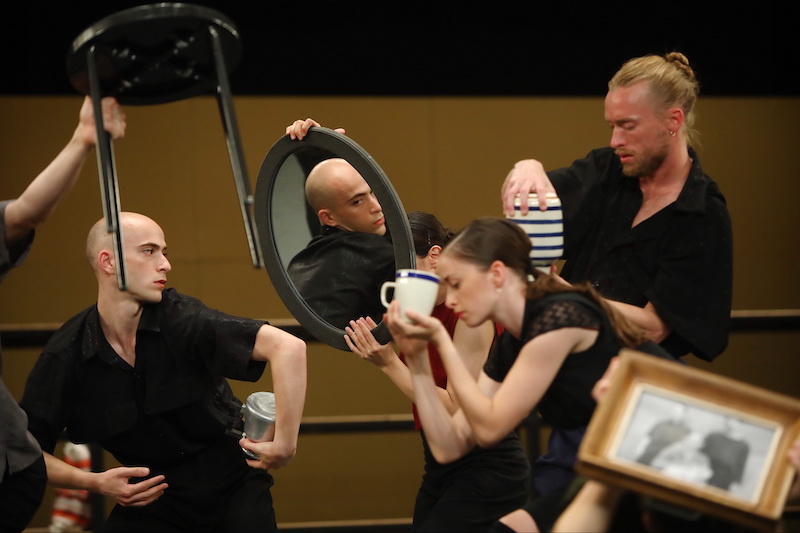 Opening the studio presentation, Batsheva Artistic Director Gili Navot said that Rothschild, whose work she has had the opportunity to view over the course of several years, is a fascinating creative artist with a world of her own, who has a lot to say, and a unique voice – which led her to invite the choreographer to create a new work for Batsheva. Rothschild was quite eloquent in discussing Summer Snow, stating that the work deals with feelings of loss, guilt and lost opportunities, whether it is a place that you would like to be in but cannot, or people that you've lost along the way, with situations that reflect these feelings. She said that in the work the viewer enters the subconscious of the character, each time it's like opening a different drawer that creates an image, describes a memory, fantasy, or fear, saying "the idea is to experience with the characters these moments that are poignant, or grotesque, or embarrassing, and yet to evoke empathy for the human condition, which is, from my perspective, loneliness."
Rothschild further revealed that the dance work is the first part of a three-part work in which the second part, titled On the Edge of Nowhere will be digital – an interactive website in which the cinematographer filming is an external eye on the narrative, a different perspective which is invasive and somewhat voyeuristic, and yet also, in a way, another entity within the work. The third part is a journal of illustrations, in which Rothschild is the illustrator and narrator; these are eventually intended to become a book.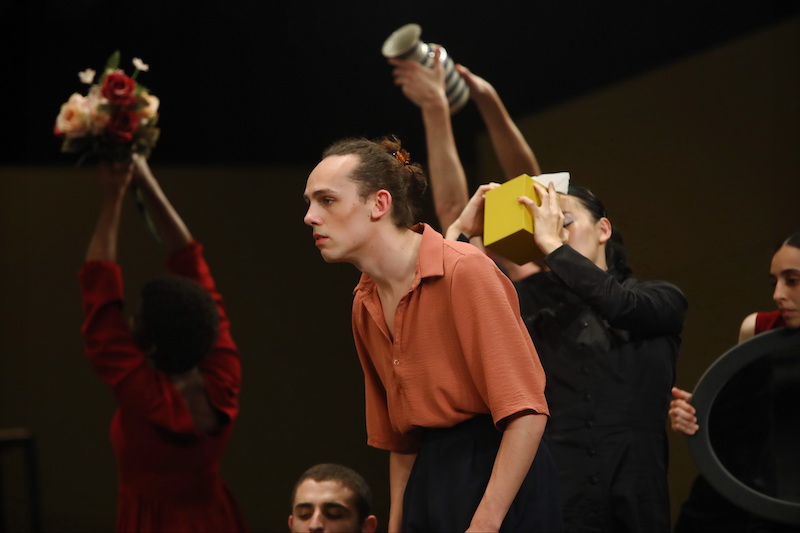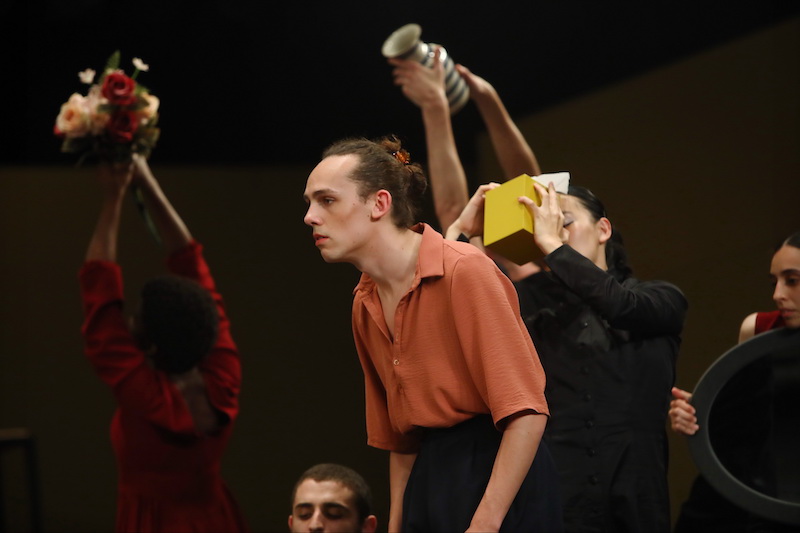 The dancers embody the work with grace and emotional depth. Even the brief scene performed in the studio felt like theatre without words, each dancer a vivid presence, connecting with the audience and with one another. The use of objects, puppetry and set design are evocative without being limiting, opening possibilities of different associations and interpretations. Although the work deals with serious themes, its humor is evident and lively.
Details on future performance dates and ticket information online from the Batsheva Dance Company: https://batsheva.co.il/
Summer Snow by Ella Rothschild
Performed by Batsheva Dance Company Dancers, Season 2020/2021: Chen Agron, Billy Barry, Yael Ben Ezer, Matan Cohen, Ben Green, Chiaki Horita, Sean Howe, Chun Woong Kim, Londiwe Khoza, Shir Levy, Ohad Mazor, Igor Ptashenchuk, Yoni (Yonatan) Simon, Hani Sirkis, Amalia Smith
Dramaturgy: Tal Yahas; Animation development of Puppets and Objects: Gony Paz; Costumes: Inbal Ben Zaken; Stage design and props: Gadi Tzachor; Lighting design: Avi Yona Bueno (Bambi); Original music: Gershon Waiserfirer; Additional Music: A Year Without Summer, Peter Broderick / Rearrangement: Gershon Waiserfirer; Puppets designers and makers: Gili Kozin Ulmer and Yana Malyshev; Text: Ben Green, read by: Londiwe Khoza