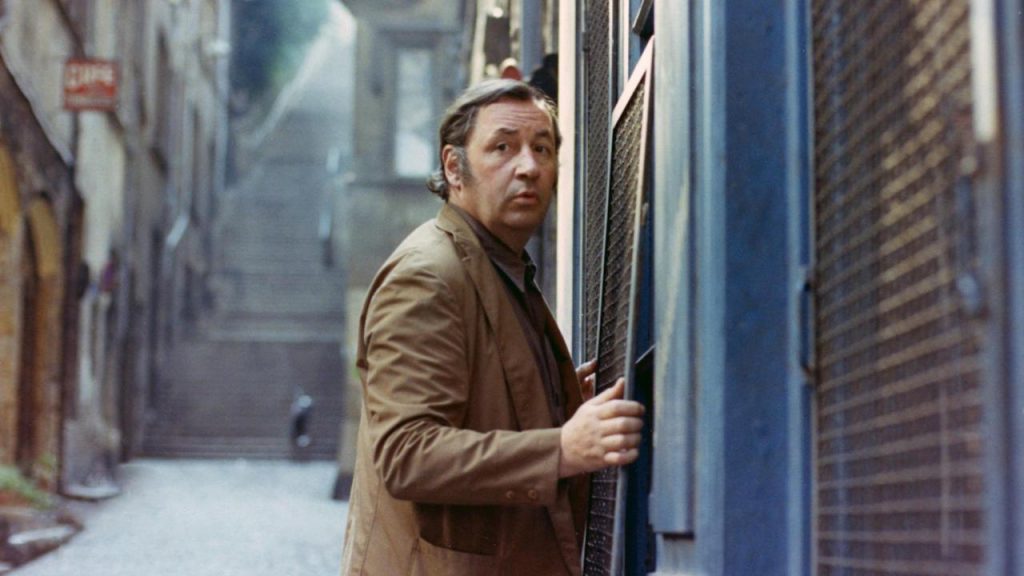 Director, screenwriter, author and cineaste Bertrand Tavernier died on March 25, 2021, after a long and prolific career. Spanning diverse genres, his films reflect a sensitivity to human feelings and a passion for social issues. Tavernier's many awards include: Best Director at Cannes for A Sunday in the Country (1984); Best Film at the Venice Film Festival for Round Midnight (1986), which also won the Oscar for Best Music Original Score; and the Golden Bear Award at the 45th Berlin International Film Festival for L'Appât (1995). In tribute to the filmmaker, the French Film Festival will screen two of his films: his debut feature L'Horloger de Saint-Paul (1974) which won the Prix Louis Delluc as well as the Silver Bear at the 24th Berlin International Film Festival, and Le Juge et l'assassin (1976).
L'Horologer de Saint-Paul is a stunning film, with a powerful, emotional impact. Set in Lyon, the town of Tavernier's birth, the opening scene sets the tone for the film, as the camera moves in on the narrow corridor of a train, towards a young child (portrayed by Tiffany Tavernier, the director's daughter) standing at the window, face pressed to the glass. As the train rushes through the night, she sees a car going up in flames. She retreats, and enters the train cabin, closing the door after her. Yet one might well imagine that she cannot close the door on the unsettling image seared into her memory. Based on Georges Simenon's 1954 novel, L'Horloger d'Everton, the film focuses on an ordinary man, Michel Descombes, a middle-aged clockmaker, whose life is forever altered by a shocking event. A widower, Michel leads a quiet existence, living over his shop with Bernard, his adult son. He doesn't even cross the street when the light is red, even if there aren't any cars coming. Until one day the police come to his shop, and tell him that Bernard has killed a man.
L'Horloger de Saint-Paul marks the beginning of Tavernier's collaboration with Philippe Noiret, who delivers a fascinating character study in his portrayal of Michel Descombes. Noiret went on to work with Tavernier on several more films – Que la fête commence (1975), Le Juge et l'assassin (1976), Coup de torchon (1981), La Vie et rien d'autre (1989), and La Fille d'Artagnan (1994). At first almost numb with shock, Descombes is soon overwhelmed by the police and journalists who descend upon him, taking advantage of his bewildered naivete. While Descombes tries to cope with the knowledge that his son is a murderer, knowledge that appears undeniable, the clever Inspector Gilboud (Jean Rochfort) attempts to become his confidant. As the police search for Bernard, Descombes embarks on his own search, getting to know the man his son has become. The knowledge he acquires will change him as well, in moving and astonishing ways.
Tavernier has a deep affinity for music (as experienced most profoundly in Round Midnight) and its impact is as strong as the visuals. When Descombes leaves his apartment on that fateful morning, someone in the building, perhaps a child, is playing Johann Sebastian Bach's Minuet in G major, not very skillfully. In the car with the police en route to the scene of the crime, the radio bounces out a cheerful ragtime jazz. Much later, when he returns, the piano practice is still stumbling along on the same tune. For some, life is still going on as usual.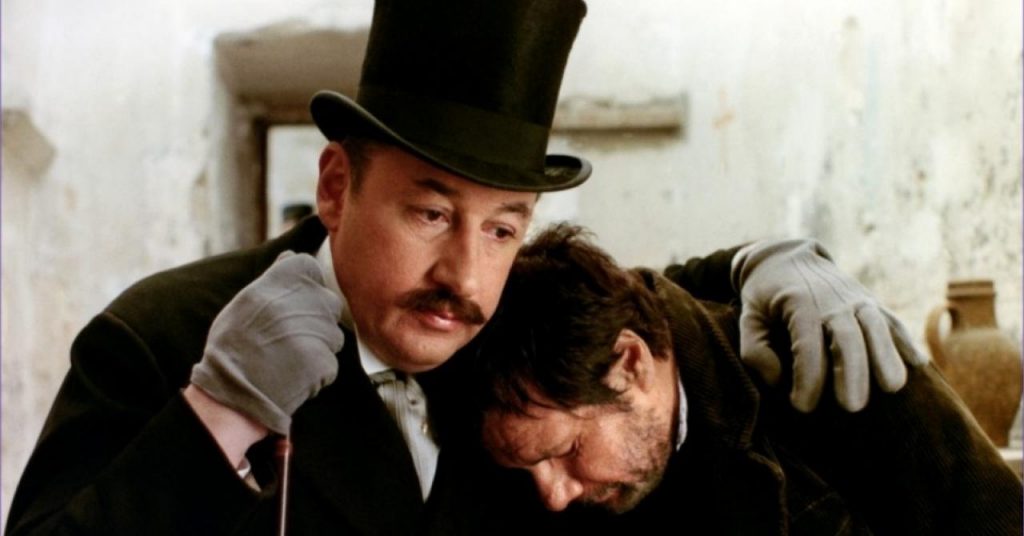 Music is also prominently featured in Le Juge et l'assassin, which stars Philippe Noiret in a dramatically different role. In this film set at the time of the Dreyfus trial, Tavernier employs events in the life of serial killer Joseph Vacher, to create a thought-provoking film that critiques the morality of those in power. Noiret portrays Emile Rousseau, a judge determined to capture the killer who has been raping and murdering young farmworkers for several years. Juxtaposed with scenes from Rousseau's comfortable life with his elegant mother, the film follows Joseph Bouvier as he wanders the countryside, filmed in all its verdant beauty by Pierre-William Glenn. Although its subject matter is harsh, the film casts a loving gaze on snow-covered mountains and soft green hills, and is scripted with incisive humor that tempers the horrific aspect of contemplating Bouvier's crimes. The focus of the film is not on the crimes – finding their culprit and proving his guilt, or discovering his motive – all these are known to the viewer from the start. Tavernier chooses to examine the process of the judge Rousseau, holding his methods and motives up to the light.
Michel Galabru won a César for his portrayal of the murderer, Joseph Bouvier. Raving, pathetic and vicious, with lightning-fast shifts between moods, Galabru conveys a complex, disturbed character, who, despite the undeniable horror of his crimes, elicits a measure of empathy from the viewer. Noiret imbues the judge Rousseau with a sophisticated intelligence and passionate determination, as well as a casual disregard for moral conflict in his pursuit of Bouvier. When his mother asks – Does it bother you to lie to him – Rousseau calmly responds: Why? It's my job.
Rousseau's character is also revealed through his relationship with Rose (Isabelle Huppert), a former factory worker with whom he has a sexual arrangement. Huppert's silences are as eloquent as speech, and although her status in life delegates Rose to a submissive role, the strength of her character, her intelligence and empathy shine through. Rose makes an excellent foil for Rousseau, her light illuminates the darker aspects of his character. The synergy between the two actors is fantastic, and Tavernier was to work with the pair again in Coup de torchon (1981).