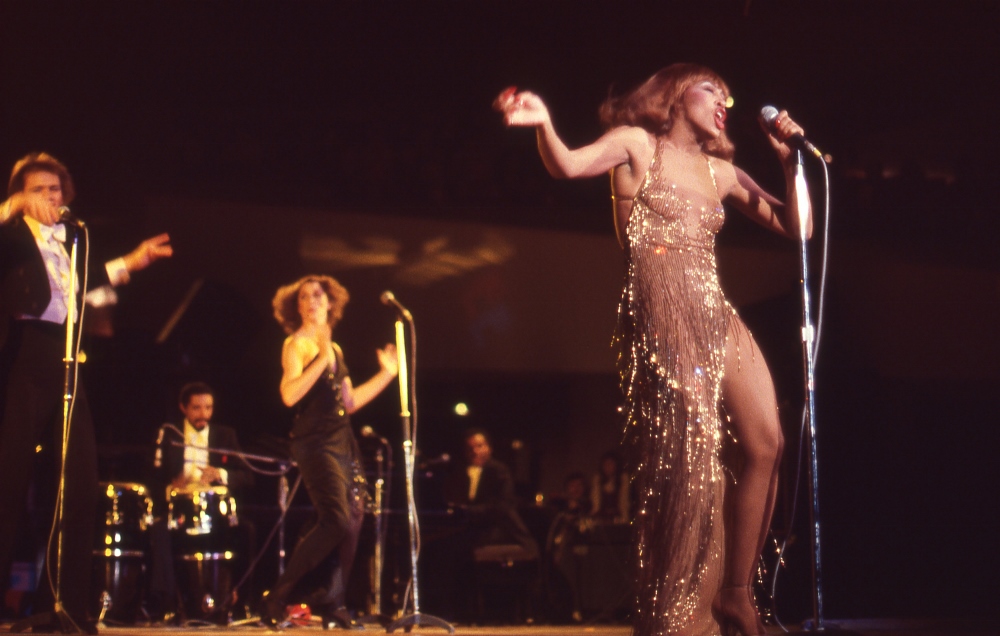 Commanding the stage with the power of her voice and her magnificent presence, standing strong, tall, strutting, in a glittering, silver mini, sweat pouring down her face, singing "Ask Me How I Feel" as if the words are tearing out of her soul, as the entire stadium roars, caught up in a storm of feeling – that is Tina Turner. Dan Lindsay and TJ Martin's documentary opens at full volume with footage of Tina in concert, letting the viewer experience the overwhelming impact of her performance. Tina is one of those rare artists who have transcended mere fame to enter the realm of contemporary myth, and the film tells her story in a way that conveys and enhances one's understanding of Tina Turner as a performer, and an individual.
Private Dancer, Tina Turner's first solo album, released in 1984, was a tremendous success, winning four Grammys, including Best Record of the Year. At age 45, she fulfilled her dream to be the first black female rock artist to sell out football stadiums, performing before crowds of 50,000 people. In 1988, on her Break Every Rule World Tour, she set a Guinness World Record for the largest paying audience (180,000) for a solo performer. She's been awarded a total of 12 Grammys, including a Lifetime Achievement Award. She was the first black artist and first female to be on the cover of Rolling Stone. As such, there is such an abundance of material on Tina Turner's life that one might imagine that it's all been said.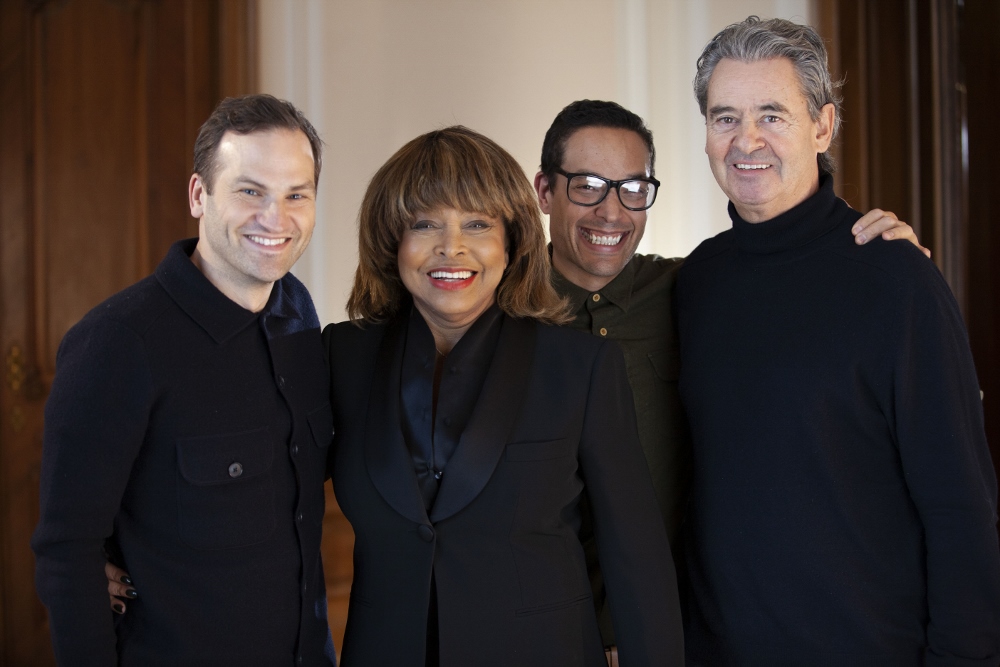 In 1981 People magazine published an interview in which she revealed for the first time the abuse she had suffered from her partner onstage and in life, Ike Turner. Then, in 1986, she published her autobiography, I, Tina, co-written with Kurt Loder, which was, in turn, adapted as a biopic – What's Love Got to Do with It, which came out in 1993, starring Angela Bassett as Tina. The fascination with Tina Turner's story is endless, and Tina, a musical based on her life, opened in London in 2018. Yet, there is an advantage of time and distance in this documentary which features abundant material, including recordings from her interviews with Carl Arrington and Karl Loder, interviews with musicians and others who worked with her, and wonderful footage from concerts over the years, illuminating the effervescent energy of Tina Turner in her youth, that became all the more spectacular in time. Past material is interspersed with a very recent interview with Tina, conducted in Zurich (where she now lives with her husband, former record company executive Erwin Bach) in 2019, when she was 79 years old. Reflecting on her life with grace and warmth, looking elegant in a black suit, this conversation imbues the documentary with Tina's perspective, and offers insight into the inner strength, determination, and resilience that amplified her amazing talents. The media called Private Dancer a comeback album, Tina Turner calls it her first album.
Born Anna Mae Bullock in 1939, she did not have an easy childhood. Times were hard and she was effectively abandoned by both parents by the time she was a teenager. Her self-assessment is harsh – "I wasn't pretty, I didn't have the clothes." She sang in the church choir, and looked up to stars of the screen like Lucille Ball, but did not think her dreams could become a reality. Yet she was daring, and persistent. The film pursues the narrative of Tina Turner's life in meticulous detail, filling in some of the blanks in the media coverage of her rise to stardom, enhancing one's understanding of her connection to Ike, and appreciation of her courage in finding her freedom.
After going to a club with her sister Alline and hearing Ike Turner and his band, Tina was spellbound. She asked him if he would hear her sing, but he wasn't interested. She kept coming back to the club to hear his set, until eventually, she got a chance to sing during an intermission. Ike realized how incredibly talented she was, and as Jimmy Thomas, a backup singer for Ike & Tina recalls "Tina was the shining star…when she sang, she just had it, then Ike exploited it."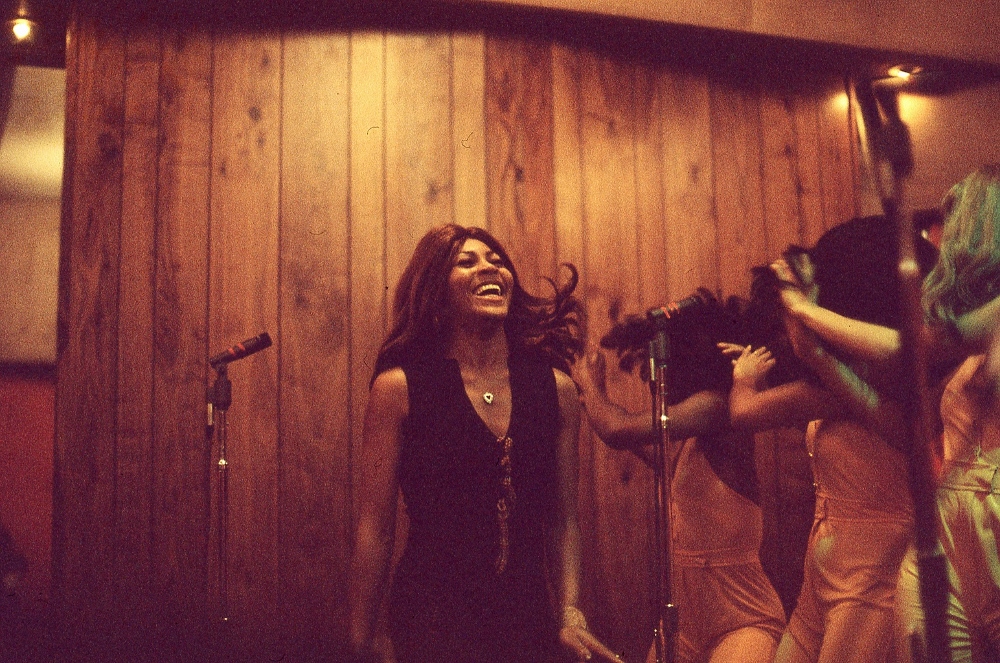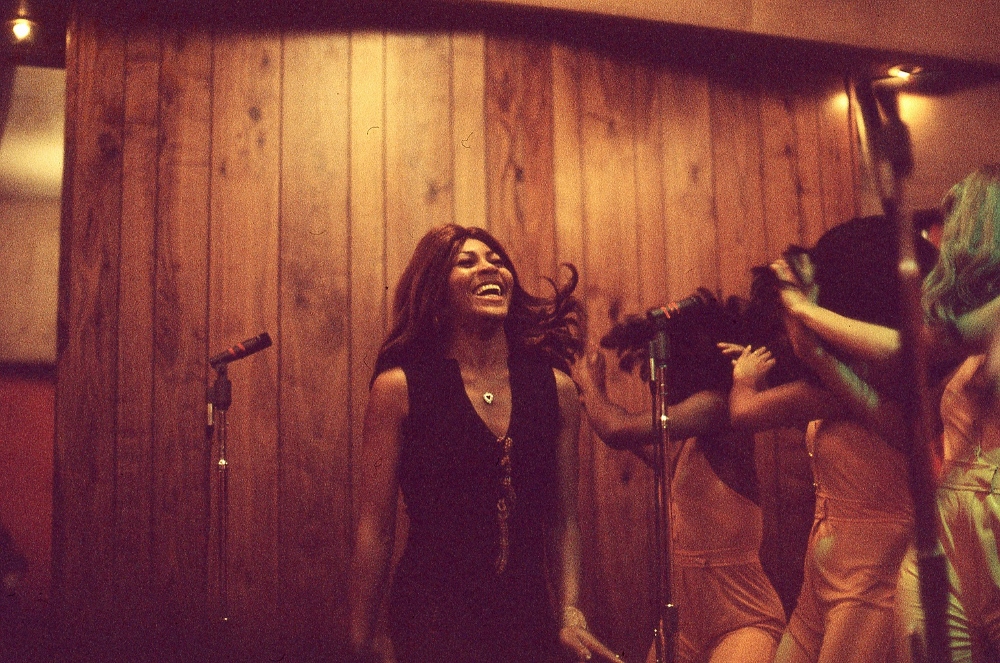 The story of her life and career is fascinating, and Tina Turner tells it with acceptance, honesty and humor. Fans may be surprised to learn that one of her biggest hits – What's Love Got to Do with It – was a song that she "never really liked" in its initial version. But she made it her own, transforming it from a "terrible" pop song, to a raw and visceral rock song. There are many poignant and painful moments, as when she tells Kurt Loder in an interview recorded in 1985 "I have not received love ever in my life." Yet ultimately, the most powerful scenes are those of Tina performing, and happily, there are many of them. When Tina Turner sings Help, before a huge audience, each note, each word resonates with the pain, power, and wisdom of this amazing performer.
Tina will be screened at Docaviv – the Tel Aviv International Documentary Film Festival, that will take place from July 1 – 10, 2021. Tickets and additional information may be found on the Docaviv website: https://www.docaviv.co.il/2021-en/
Tina
USA/2021/118 min/English with English and Hebrew subtitles
Directed by Dan Lindsay and TJ Martin; Editing: Carter Gunn, TJ Martin, Taryn Gould; Cinematography: Megan Stacey, Dimitri Karakatsanis; Sound Design: Gary Welch; Music: Danny Bensi, Saunder Jurriaans