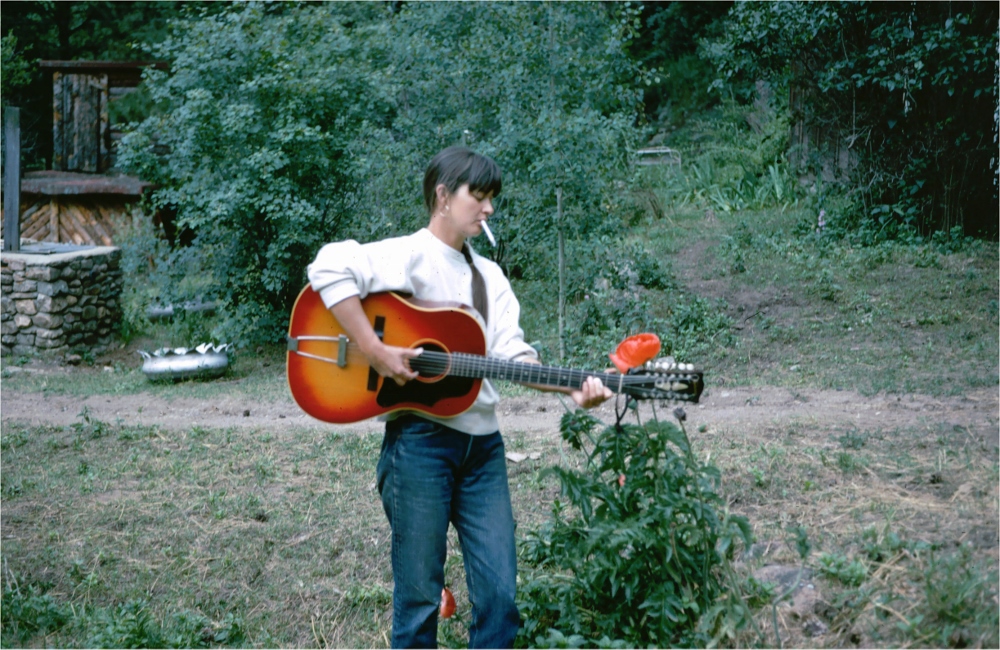 There is a timeless quality to Karen Dalton's voice, a keening sorrow that seems to come from the ages, a thoughtfulness to her phrasing that makes the song her own; she takes her time and sounds like no one else. She only recorded two albums in her lifetime, yet Bob Dylan wrote in his memoir, Chronicles, that she was his "favorite singer" on the folk scene of the 60s, and musicians such as Nick Cave, Devendra Banhart, Joanna Newsome, and Vanessa Carlton cite her influence. She performed traditional folk songs and songs by others, in her own unique arrangements, but although she wrote poems and kept journals, she did not perform her own original songs. There is a mystery to Karen Dalton's life, an imbalance between Dalton's lack of popular success and her enduring appeal. Robert Yapkowitz and Richard Peete's documentary, with its thorough research, revelation of previously unpublished writings and recordings, and extensive interviews with those who knew her well, lets the viewer become better acquainted with this unusual artist. One of the most significant is the recording of Dalton's session with Bob Fass on his WBAI show Radio Unnameable, which conveys a vivid sense of Dalton in its intimacy and spontaneity. Her friend Peter Walker says in the film "What was important about Karen was her music," and the strength of the documentary is in its fidelity to that theme, with her singing as its core, and as a coda, a surprise recording that is a treasure for lovers of music.
Karen Dalton's intensity is striking, she doesn't merely sing a song, she enters into it deeply, becoming the song. She lived her life with that same intensity, as her daughter, Abralyn (Abbe) Baird commented, "my mom was always the wild one." Born in 1937, Dalton grew up in Oklahoma and was raised in a strict Southern Baptist family. She'd been married twice, and had two children by the time she was twenty; leaving them both behind when she headed for New York and the Greenwich Village scene, to pursue her music. Dalton's poems and journal entries are interspersed throughout the film, read by Angel Olsen, the handwritten pages revealing something of the singer's inner life: "I want to accept responsibility for my life. I'm working on my own direction and destiny not my mother's." She played a twelve-string guitar and was known for her arrangements, with strong opinions on how a song should sound, even taking the freedom to make changes in chords. Abbe says of her mother: "She was more than a little arrogant and pretty sure she knew what she was doing."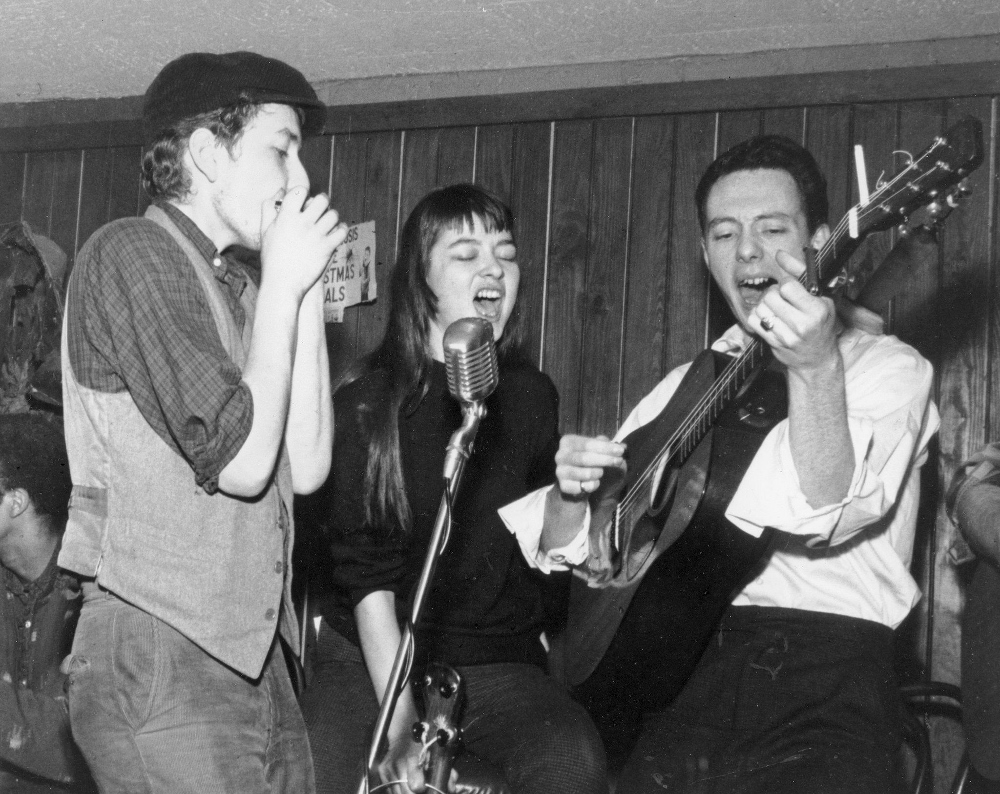 In those early years she caught the attention of Bob Dylan, who was to describe her (in Chronicles) as "a tall white blues singer and a guitar player. Funky. Lanky. Sultry. Karen had a voice like Billie Holiday and could play the guitar like Jimmy Reed and went all the way with it." Many of the folk singers on the scene at that time had a very clean-cut image, and Karen Dalton, with her bluesy, gritty, interpretations of songs conveyed a very different feeling. Annie Fisher, in reviewing Dalton's debut album It's So Hard to Tell Who's Going to Love You the Best (1969) in the Village Voice, wrote "her texture is the antithesis of Joan Baez's boring clarity."
Eventually bringing her daughter to New York to live with her, Dalton had to contend with extreme poverty, and perhaps that is one of the reasons that she never really achieved commercial success as a performing and recording artist. Looking over her life and career, it seems full of "almost" moments, when she appeared to be on the brink of breaking through. Dick Weissman relates introducing her to John Phillips, but they were not able to work together because, as Weissman says, "Karen liked to control things, and John had to control things." Phillips moved on and found other singers to work with, founding The Mamas & the Papas. Listening to Karen Dalton sing, it seems impossible to imagine her fitting in with that ensemble. The fierce individuality of her style, and her insistence on her own arrangements, made her unique, yet it also became an obstacle to collaborations and commercial success. Michael Lang, of Woodstock fame, signed her to Capitol Records and produced her debut album, but by 1969, rock had displaced folk, and there was an expectation that singers also be songwriters, making Dalton a bit late to the party. In a very telling comment, Lang says "Karen's approach to music was unique, certainly in the folk world. You know I always thought that if that quality she had could be captured properly that could turn into something mainstream and be successful, but it never got there." Listening to Dalton sing, it is apparent that "that quality" cannot be turned into something mainstream, it needs to find the listener who will appreciate it.
The documentary is rich with stories of Dalton's life and music by her daughter Abbe, former husband (her third) and fellow musician Richard Tucker, friends and bandmates such as Peter Stampfel, Dan Hankin, and Lacy J. Dalton (who changed her name in honor of Karen). Dalton led a turbulent life, yet the recurring motif is the pleasure she found in music. The people in her close circle always talk about playing music all the time, and perhaps some of her best times were when she lived in Colorado, where friends would host pot luck gatherings, and as Alexandra Ogsbury recalls, "we'd go from cabin to cabin in the mountains, playing music." Dalton was not comfortable with recording in the studio, or performing at large venues. Her friend Peter Stampfel recalls Dalton saying that her "ideal performing situation" was to play in her living room, and have that living room put on a large stage.
Yapkowitz and Peete have made a significant contribution to Karen Dalton's legacy, the film is a thoughtful and moving portrait of a complex artist. In her final years, diagnosed with AIDS, she was no longer able to play the guitar, and her friend Peter Walker, who cared for her, said that "she poured out the passion into writing." Before her death in 1993, she signed over her intellectual property – all her poems and writings, to Walker. In making the documentary, the filmmakers photographed all of Dalton's work. Several months later, a fire destroyed Walker's home, and with it, Dalton's writings. Fortunately, the photographic record remains. The film brings to life the heart-breaking rough beauty of Dalton's voice, her tumultuous life, and her words: "Now your time is your own/You'll be alone/And sit in your room/Remembering Mountains."
Karen Dalton: In My Own Time will be screened at Docaviv – the Tel Aviv International Documentary Film Festival that will take place from July 1 – 10, 2021. Tickets and additional information may be found on the Docaviv website: https://www.docaviv.co.il/2021-en/
Karen Dalton: In My Own Time
USA/2020/85 min/English with English and Hebrew subtitles
Directors: Robert Yapkowitz, Richard Peete; Editing: Lance Edmands, Robert Yapkowitz, Thomas Niles, Ed Yonaitis; Cinematography: Joe Anderson, Ryan Dickie, Kevin Phillips, Sam Wootton, Alex Galitano, Gabe Elder; Research: Elizabeth Hansen, Josh Kolenik; Sound Design: Colin Alexander; Music: Julia Holter