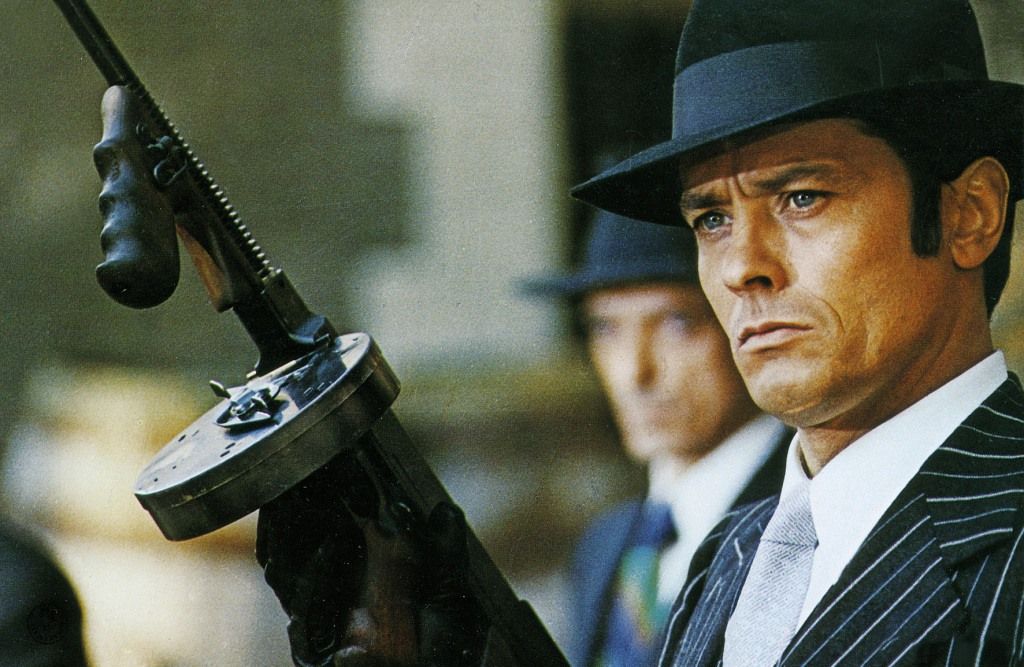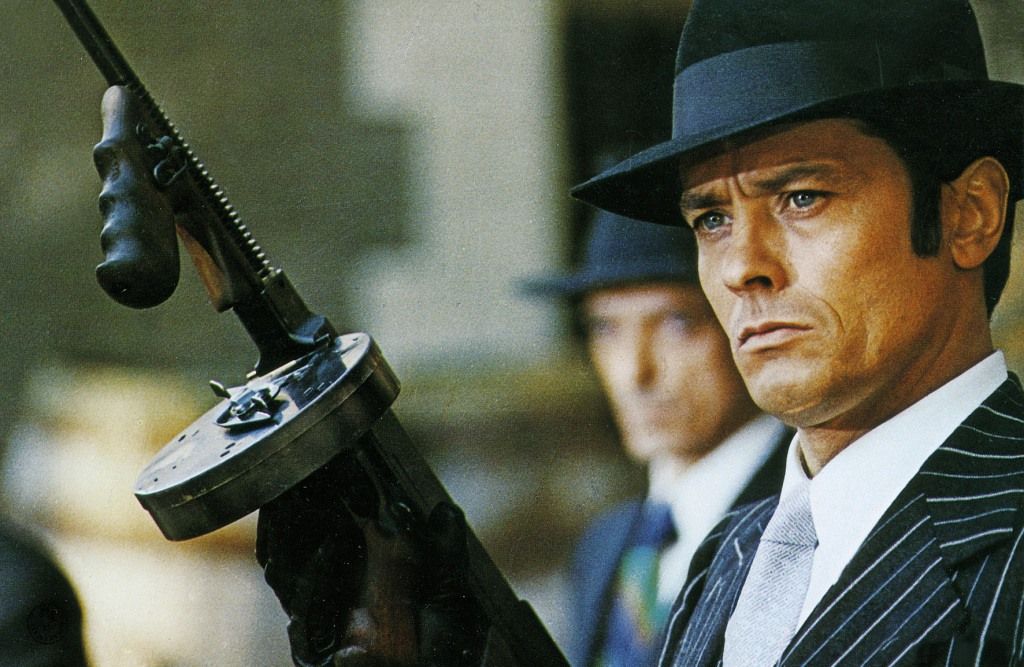 Discovered by virtue of his stunning good looks, Alain Delon went on to become an international star, with a long and prolific career, on the strength of his talents as an actor. Eden Cinema, headed by Caroline Boneh, presents a retrospective dedicated to Alain Delon, featuring 12 of his best-known films. Produced with the support of the French Institute and French Embassy in Israel, the films will be shown in cinematheques throughout the country from July 17 – August 31, 2021.
The films to be shown include: Plein Soleil directed by Réne Clément (1960), Rocco et ses Freres directed by Luchino Visconti (1960), L'Eclipse directed Michelangelo Antonioni (1962), La Piscine directed by Jacques Dera (1969), Le Cercle Rouge directed by Jean-Pierre Melville (1970), La Veuve Couderc directed by Pierre Granier Deferre (1971), Un Flic directed by Jean-Pierre Melville (1971), Deux Hommes Dans la Ville directed by José Giovanni (1973), Borsalino & Co directed by Jacques Deray (1974), Mr Klein directed by Joseph Losey (1976), Mort D'un Pourri directed by Georges Lautner (1977), Trois Hommes a Abattre directed by Jacques Deray (1980). An interview with Delon was broadcast on July 5th on TV5MONDE, and is available online (in French) on TV5MONDE plus.
Plein Soleil, based on Patricia Highsmith's novel The Talented Mr. Ripley, and known in English as Purple Noon, is the film that first garnered international renown for the actor. He is not only breath-takingly handsome, but truly carries the weight of the film, as it all hinges on Tom Ripley (Delon) being irresistibly charming, and a consummate actor. Very sexy meta-stuff. The young Ripley has been hired to fetch profligate Philippe Greenleaf (Maurice Ronet) home to San Francisco to assume his responsibilities. In the meantime, the two wastrels bond and have fun together spending Philippe's money.  Alike as two peas in a pod, these are not nice guys. Their idea of a good time is getting drunk and pranking people. Ripley, who cheerfully admits that he does nothing, and lives off other people's money, becomes quite enamored of Philippe's lifestyle. His childlike delight as he tries on the other man's jacket and shoes is transformed into something more ominous, as he gazes in the mirror, mimicking voice and phrasing. It's rather apparent that he wouldn't mind trying on Philippe's girlfriend Marge (Marie Laforêt) as well. The banter and tension between Ripley and Philippe are fascinating to watch, as are the muscular torsos displayed during the scenes on the yacht. The film is a tour de force for Delon, a riveting, must-see film, with a score by Nino Rota.
Delon has worked with many renowned directors, among them Jean-Pierre Melville, known for his noir crime thrillers. Lots of trench coats, fedoras, and suspense. In Le Cercle Rouge, Delon is Corey, a prisoner who has just been released from prison. Prison pallor does not dim Delon's good looks or appeal, and this moody, dark film has Corey aiding escaped prisoner Vogel (Gian Maria Volonté) and joining forces with him to execute an elaborate jewelry heist. Chasing after Vogel is Inspector Mattei (André Bourvil), and much of the film's appeal is in the complex characters of the two foes, Corey and Mattei, each on a different side of the law, each in his own way rather heroic, and yet also vulnerable.
Tables are turned in Un Flic (known in English as Dirty Money), and here Delon is Edouard Coleman, disillusioned Police Chief. Opening with a dramatic bank heist in the pouring rain, the film maintains an enticing morally ambivalent, melancholy mood. Coleman keeps a watchful eye on nightclub owner Simon (Richard Crenna), stopping by for a drink or to play some jazz on the piano, with a cigarette dangling casually from his lips. Gloomy heroes have a sensitive side, you know. He also has an eye for Simon's girlfriend, the exquisitely beautiful Catherine Deneuve. Simon doesn't seem to mind sharing, perhaps this is his way of keeping an eye on the Chief of Police.
Joseph Losey's Mr. Klein is an entirely different kind of film. Set in Paris in 1942, the film opens with a brutally raw scene of a woman roughly examined for "Jewishness" by a doctor. Delon portrays Robert Klein, an art dealer who lives in lavish comfort, buying art work at painfully low prices from Jews who are desperately trying to raise enough money to leave the country. His conscience doesn't seem to bother him much. He treats his girlfriend Jeanine (Juliet Berto) like yet another pretty object in his possession, and in general displays an indifference towards his fellow humans. Klein's complacency is shattered when he is mysteriously subscribed to a Jewish newsletter. Determined to track down the source of the error, his search takes him to the police, where he learns that there is another Robert Klein, and from that point on he becomes a man obsessed. He also becomes a man who has come to the attention of the authorities, keen to seek out Jews in Paris. There is a Kafkaesque feel to the film, as Klein's attempts to find the other Robert Klein lead him down strange paths. Mired in contradictory clues, the more determined he is to seek out his doppelganger, the deeper he sinks, and it becomes more and more difficult to extricate himself from this bizarre fate.
The full list of films and screening dates may be found on the Eden Cinema website in French and Hebrew.