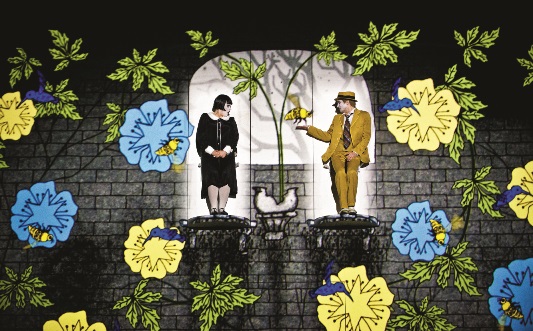 The Israeli Opera is looking to the future, and has announced its 2021 – 2022 season, with 8 operas, featuring acclaimed international productions and exciting new productions. At a press meeting held July 19th Zach Granit, Israeli Opera General Director, speaking in the circular staircase foyer in the opera's inner sanctum, said, "For the next season we plan to return to what this circle has always represented – this circle is a place where people from all over the world gather. People come from different countries; they don't always speak the same languages…And that's the beauty of this place, people gather here from all over the world to create a work of art."
Opening the season in November will be the innovative production of Mozart's The Magic Flute, directed by Suzanne Andrade and Barrie Kosky. Co-conceived by Andrade and Paul Barritt of 1927, the opera is an animated film featuring live singers. Although this merging of live actors and animation is familiar to viewers from cinema, as Granit pointed out, "We've never seen it live." The film will be projected on a very large screen, and Granit shared some backstage secrets, revealing how it all works: "this gigantic screen has many secret openings and characters can come in, each time popping up in a different, unexpected place."  Overcoming the technical difficulties is the least of the worries in this opera, the greater challenge is that faced by the singers, who are more or less in mid-air (they are secured) at a great height, and must feel comfortable enough to perform. It's quite a feat.
"To be an opera singer today is completely different from the way it was in the past," Granit said, referring to the stereotype of a singer standing immobile on the stage, often while wearing a heavy costume, "the whole idea of a singer who moves was considered impossible, for how can they manage their vocal cords if they need to run and jump and hang in mid-air? Today, these are skills that every opera singer must have."
The Magic Flute will be conducted by Nimrod David Pfeffer, with soloists: Alla Vasilevitsky and Yael Levita alternating as Pamina; Theo Hoffman and Oded Reich alternating as Papgeno; Beate Ritter as Queen of the Night; and Alasdair Kent and Aaron Blake alternating as Tamino.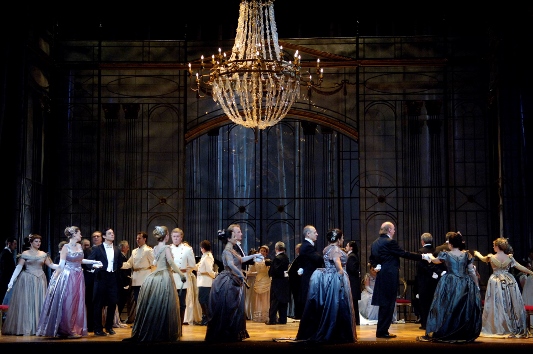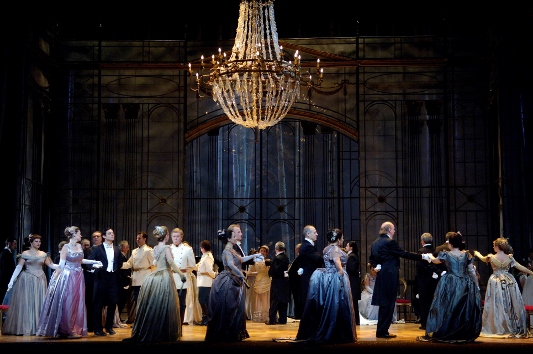 The upcoming season will be very literary, as several productions are inspired by or based on literary works. Eugene Onegin is based on Alexander Pushkin's novel in verse, and the libretto, which was assembled by the opera's composer Tchaikovsky, retains some of the original verse. The opera was originally intended to open in March 2020, just when the first lockdown began, and is now scheduled for December 2021. 100 birch trees have been stacked on the ample side stage of the opera, since last March, waiting to be set up again. Eugene Onegin will be directed by Jean-Claude Auvray and conducted by Dan Ettinger, featuring soloists: Ira Bertman and Alla Vasilevitsky alternating as Tatyana; Andrei Bondarkeno and Kostast Smorginas alternating as Onegin; Alexei Dolgov and Thomas Atkins alternating as Lenski; Shay Bloch as Olga; and Vladimir Braun and Andrey Valentiny alternating as Gremin.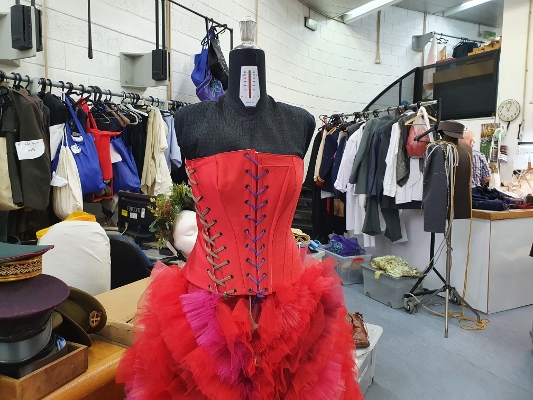 Verdi's La Traviata will receive a glamourous update with a new production set in the contemporary fashion world, directed by Alessandro Talevi, with Dan Ettinger conducting. As Granit explained, setting the opera at the beginning of the 21st century is actually in line with Verdi's original wishes for a modern setting to the opera, and continued to say, "Where can a world like this exist, like the one described by Verdi? A world in which Violetta lives where there are men who objectify women, take advantage of them, and profit from women? … if not the world of fashion."  Designing the costumes will be Anja Vang Kragh, a designer who worked in the House of Dior before turning to the theatre. A visit to the opera's costume department revealed the artistic inspiration, meticulous process and painstaking work that goes into making those ravishing costumes.  When you see Violetta's dress in La Traviata, remember that each of those many folds was sewn by hand! La Traviata will open in January, and soloists will be: Anush Hovhannisyan and Hila Baggio alternating as Violetta; Leonardo Capalbo and Joseph Dennis alternating as Alfredo; Sebastian Catana and Levente Molnar alternating as Germont; and Shay Bloch and Anat Czarny alternating as Flora.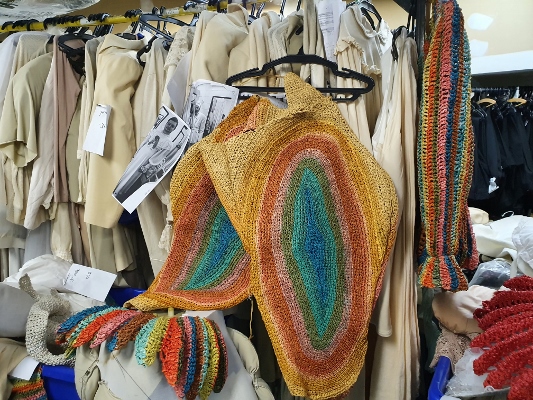 Inbal Pinto will direct Ruggero Leoncavallo's Pagliacci, in which a commedia dell'arte troupe arrives to perform in a village, and bring with them a real-life drama of love, betrayal and jealousy. One of the unique aspects of this production is that Pinto creates the world of Pagliacci as a whole, designing the set, costumes, and creating the movement for the characters. In the inner sanctum where the costumes-in-progress are stored, Maya and Iris described working with Pinto on creating the costumes. Iris explained that the chorus will be visually represented as belonging to different families, each with its own quirky, physical characteristics. For example, a family of former acrobats will be very muscular. These "deformations" of the figure will also play a role in the character's movement. Much of the planning and sewing takes place with Inbal creating the costumes on Maya and Iris, before she tries them on the singers, as Maya said, "We become kind of actors…we imagine how this person will move and behave, and what this family will be like, and we really become part of the process." Maya also pointed out that Pinto likes to work with different materials, in this case, the costumes for the soloists will be made of colorful knit raffia. Pagliacci will be conducted by Daniele Callegari, and the soloists will be: Luis Chapa as Canio; Alla Vasilevitsky and Elisa Cho alternating as Nedda; Ionut Pascu and Hansung Yoo alternating as Tonio; Dmytro Kalmuchyn and Julien Van Mellaerts alternating as Silvio; and Eitan Drori and William Wallace alternating as Beppe.
Coming in March will be Mozart's beloved opera The Marriage of Figaro, directed by Sir David Pountney. In addition to his acclaimed career as a director, Pountney also wrote the libretto for Elena Langer's opera Figaro Gets a Divorce, which premiered at the Welsh National Opera in 2016. The current production of Le Nozze di Figaro takes some inspiration from the popular series Upstairs Downstairs, depicting the division and dramatic difference between the lives of those with privilege and those who serve them. "But," Granit commented, "with Mozart, everyone makes up in the end, and Pountney will create a giant olive tree onstage where we can all live in peace." The opera will be conducted by Michele Gamba, and soloists will be: Theo Hoffman and Oded Reich alternating as Count Almaviva; Alla Vasilevitsky and Tal Bergman alternating as Countess Almaviva; Daniela Skorka and Shira Patshornik alternating as Susanna; Cody Quattlebaum and Ross Ramgobin alternating as Figaro; Anat Czarny and Tal Ganor alternating as Cherubino.
George Friedrich Handel's opera Alcina has had an interesting performance history. Premiering in 1735, it was performed again in 1738, but then was not performed at all until 1928. Since the 1960s, it has become quite popular, and the plot of the libretto sheds light on the shift in audience's reception of the opera. Directed by Ido Ricklin, who most recently directed L'Italia in Algieri at the Israeli Opera, the opera is centered on a sorceress Alcina, who enchants all the men who come to her island, yet once she has seduced them, she loses interest, and turns them into stones or animals. The knight Ruggiero is in danger of becoming her next victim, but luckily, his beloved Bradamante is valiant and determined, and comes to his rescue. In the end, true love really does conquer all. The opera will be conducted by Ethan Schmeisser, and soloists will be: Yael Levita as Alcina, Hila Fahima as Morgana, Oded Reich as Bradamante, and Eitan Drori as Oronte.


A new production of Aida directed by Stathis Livathinos will offer a different perspective on the opera. Aida is usually conducted on a grand scale, and this opera will also number 200 participants. Yet, as Granit described, there is usually a march of victory that glorifies the spoils of war, with horses, camels, and sometimes even elephants. In contrast, this production shows the defeated people, fearing for their lives, their futures uncertain. "Suddenly," Granit said, "these images of people cheering (the conquerors), we don't look at them with affection and love. We understand that the reality of countries at war is complex and difficult – that is the motif of our Aida. It's not an Aida of let's watch and join in the jubilation of the victors, but rather, let's look at the heavy toll that war exacts from us." Aida will be conducted by Giuliano Carella, and soloists will be: Anna Nechaeva as Aida, Leonardo Caimi alternating with Viktor Antipenko as Radames, Justina Gringyte alternating with Oksana Volkova as Amneris, Ionut Pascu alternating with David Bizic as Amonastro, and Isung Sim alternating with Joshua Bloom as Ramfis.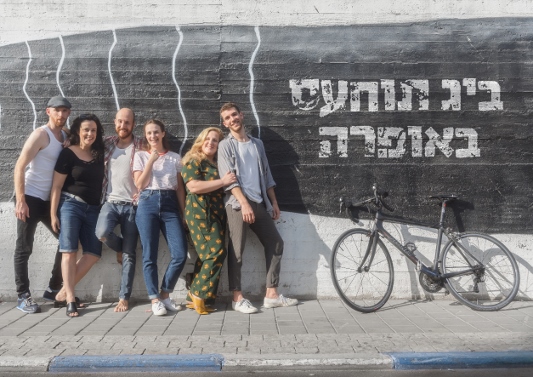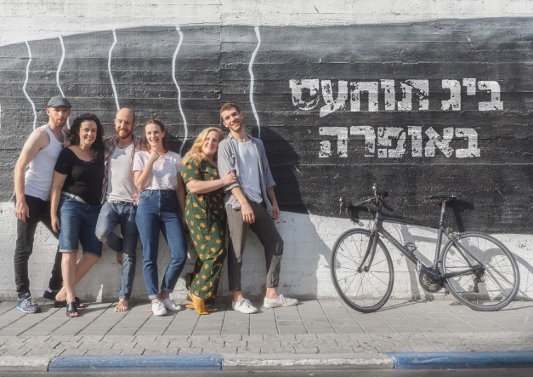 Closing the season will be a very different opera – Big Tuchaes, an operatic evening with sketches and songs by the poet and playwright Hanoch Levin. Five Israeli composers – Yossi Ben Nun, David Sebba, Yonatan Cnaan, Yonatan Keret, and Roni Reshef, were invited to compose music to Levin's texts. The evening will be directed by Ido Rosenberg, and conducted by Ethan Schmeisser. Soloists will be: Ira Bertman, Tal Ganor, Yael Levita, Noam Heinz Lowenstein, Yair Polishook, Anat Czarny, Oded Reich.
Tickets and additional information may be found on the Israeli Opera website: https://www.israel-opera.co.il/eng/